Heartland
Our mission is to improve the economic performance in the center of the United States by advocating for fact-based solutions to foster job creation, knowledge-based and inclusive growth, and improved health outcomes.
Forward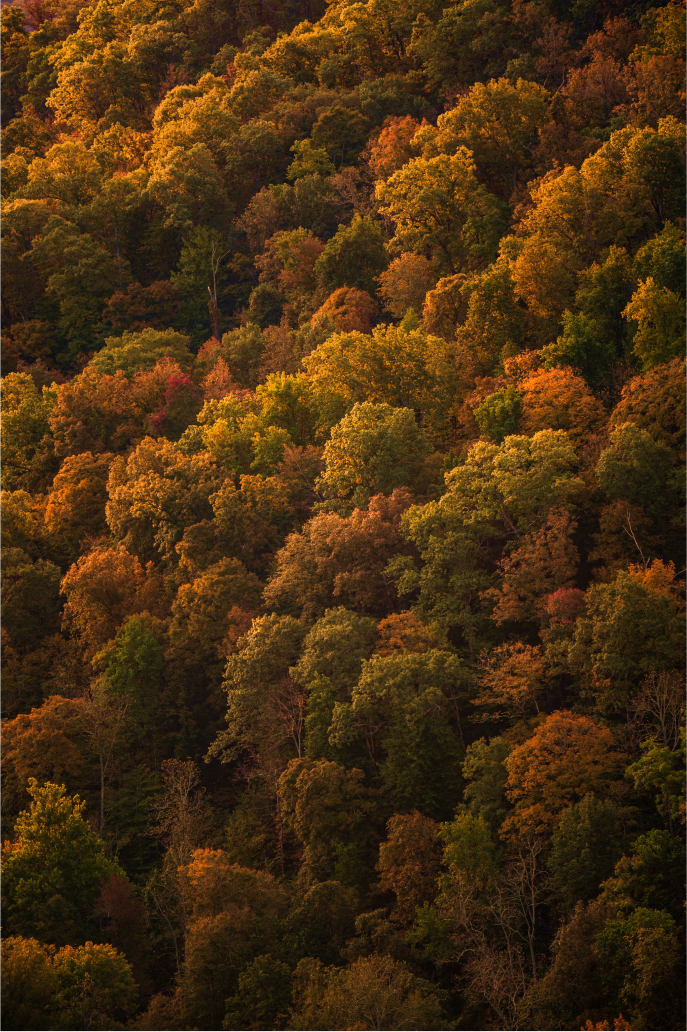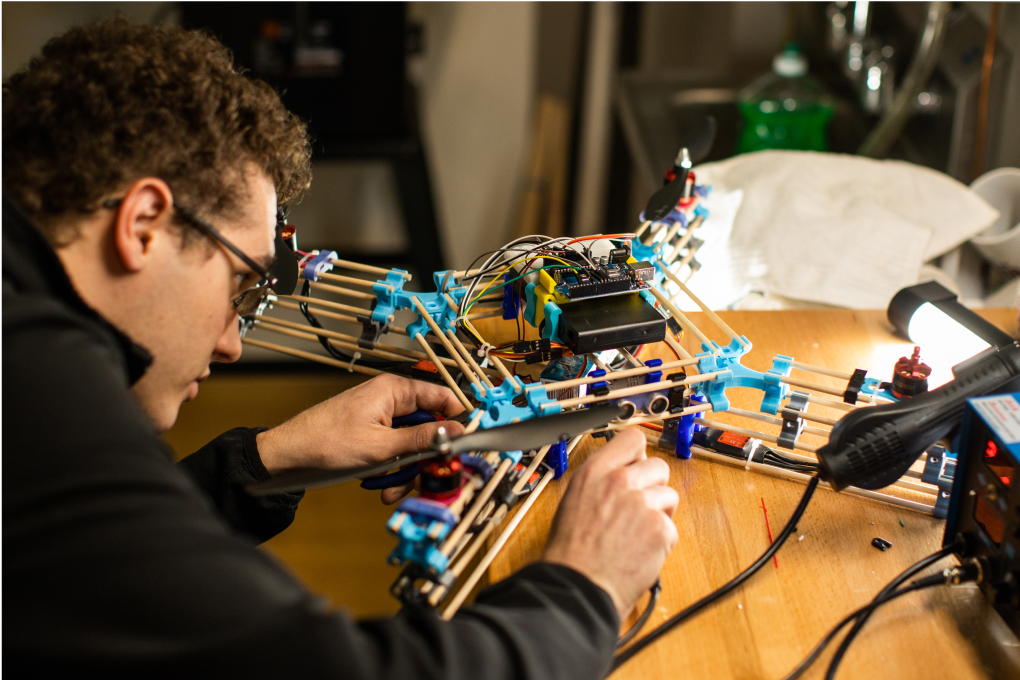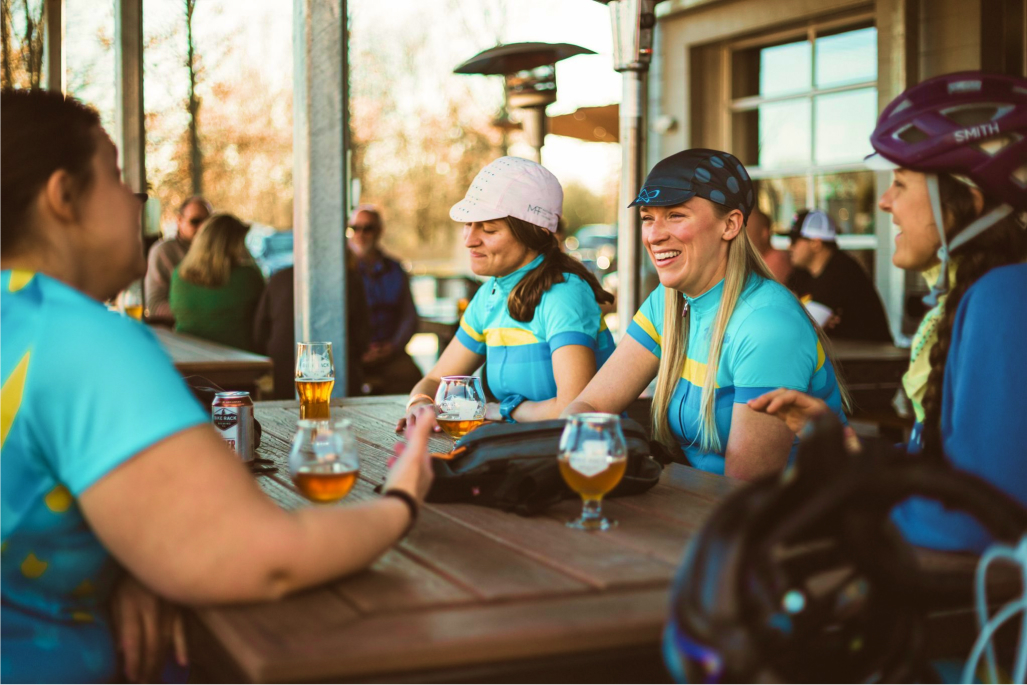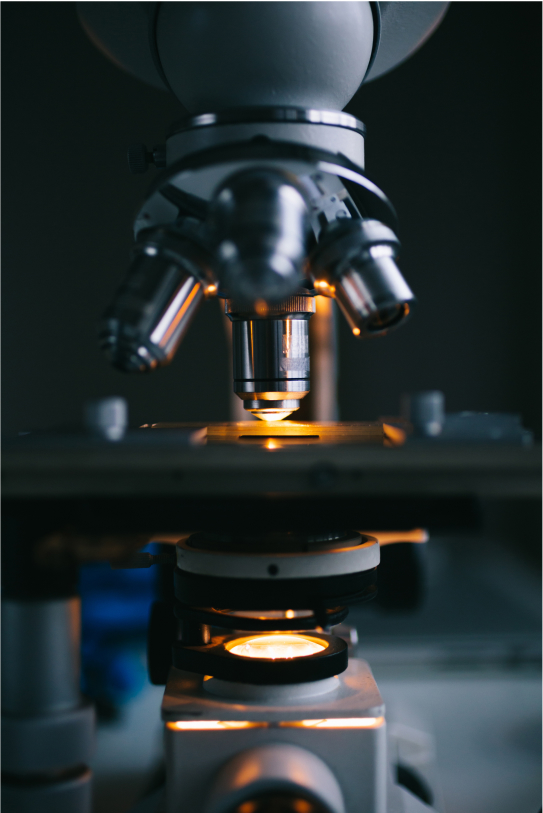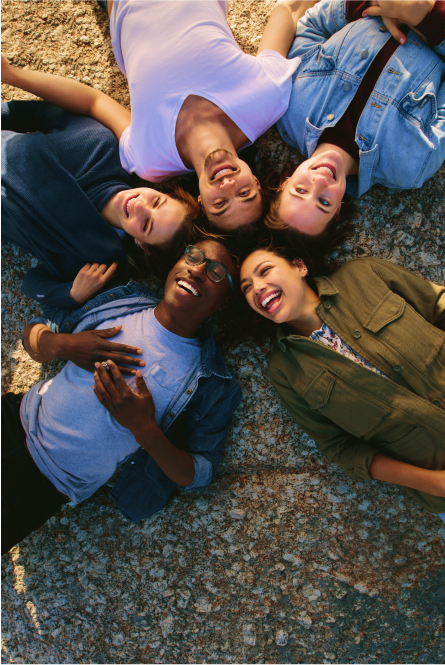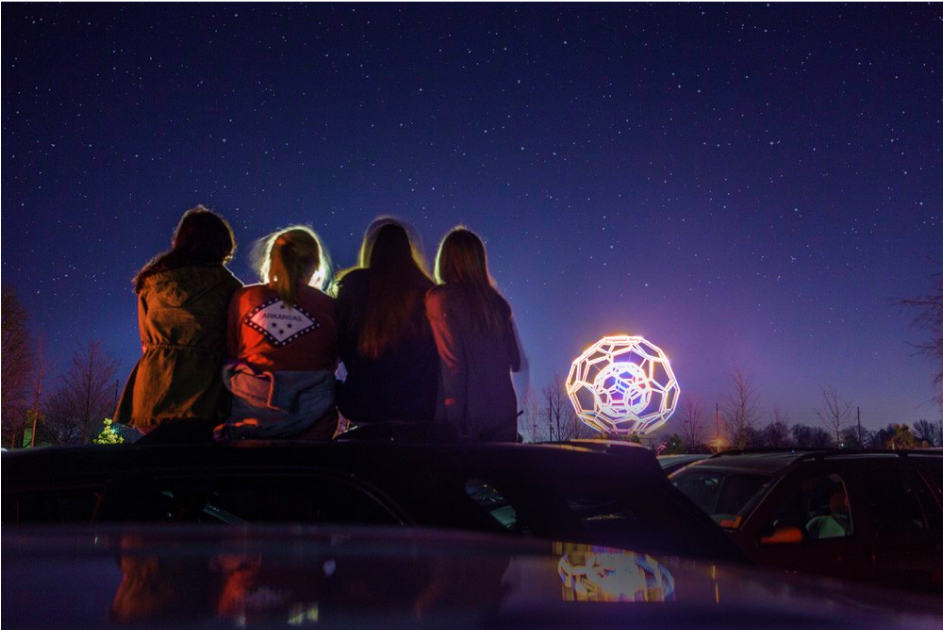 At Heartland Forward, our mission is to unleash the Heartland's potential and improve the economic performance in the center of the United States by advocating for fact-based solutions to foster:
Job creation
Knowledge-based & inclusive growth
Improved health outcomes
As a nonpartisan, nonprofit "think and do" tank, we are turning our analysis into action. We believe this is a differentiator in the work we do. Our five goals to meet this commitment are:
Identify emerging issues for the region's economy and communities
Serve as a resource for policymakers, business leaders, communities and other researchers
Develop policy solutions based on our data and economic expertise
Help change the narrative about the middle of the country by leading convenings, such as the Heartland Summit and other events across the Heartland
Partner and collaborate for greater impact
Since the Great Recession ended in 2009, the American Heartland has experienced weaker economic growth than the East and West Coasts. Yet many of the Heartland's cities and metro areas are among the nation's fastest growing. While recognizing the unique differences between locales in the Heartland's 20 states, we think it is critical to analyze the region holistically to identify common issues and solutions—and ensure Heartland communities develop, prosper and aren't left behind. That's why we use economic research to analyze and explain the factors that influence regional economic development nationwide while focusing on how these factors impact the American Heartland.
Most research and policy efforts by existing think tanks in the Heartland are focused on their individual state or metro areas within a state. We think a cross-cutting view is critical to solving the region's challenges, and Heartland Forward fills this void.
HEARTLAND SUMMIT
Heartland Forward pursues its mission through independent, data-driven research, action-oriented convenings, and impactful policy recommendations. Our flagship convening is the Heartland Summit, a two-day summit where policy leaders, entrepreneurs, elected officials, and economic development officials come together to meet in the middle and pursue solutions to strengthen the Heartland's economy.
At Heartland Forward, we focus on four program areas:
Innovation & entrepreneurship
Regional economic competitiveness
Human capital & workforce development
Health & wellness
And to do this, we use two types of research: transformative and traditional.
Transformative research analyzes issues affecting innovation such as skills training, entrepreneurship and access to capital
Traditional research concentrates on factors such as tax rates, wage levels and the cost of doing business
The Heartland should never feel its economic future is hopeless. If America is to succeed, the Heartland must succeed. After all, the Heartland is the heart of America.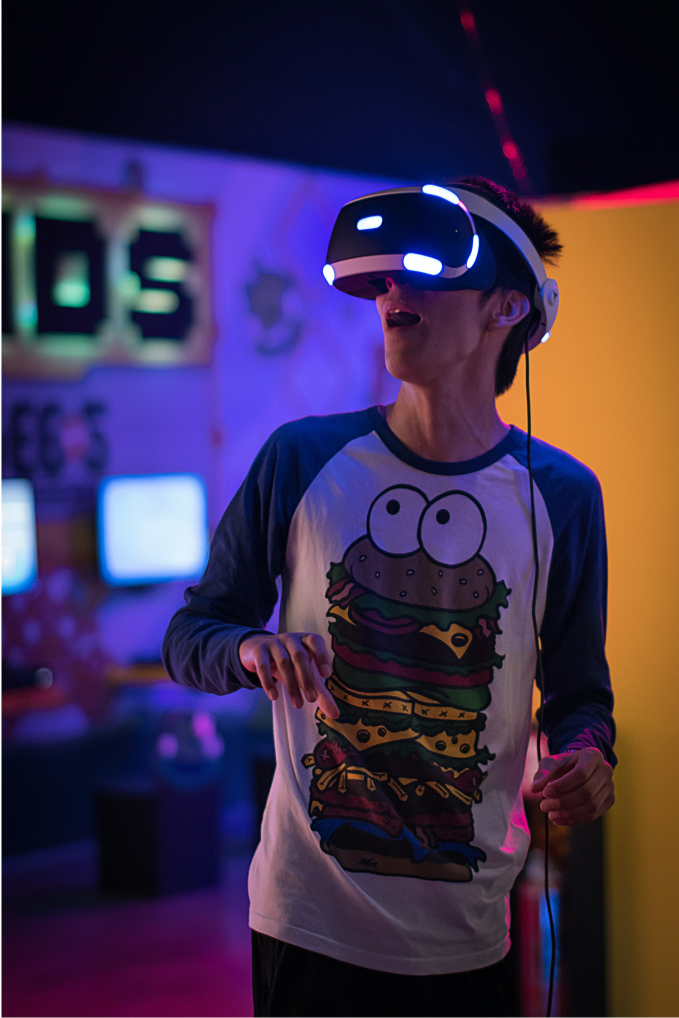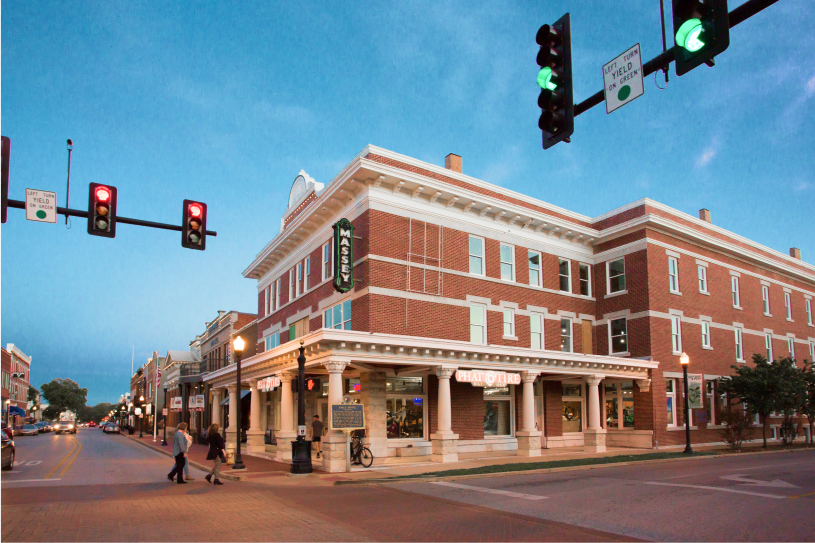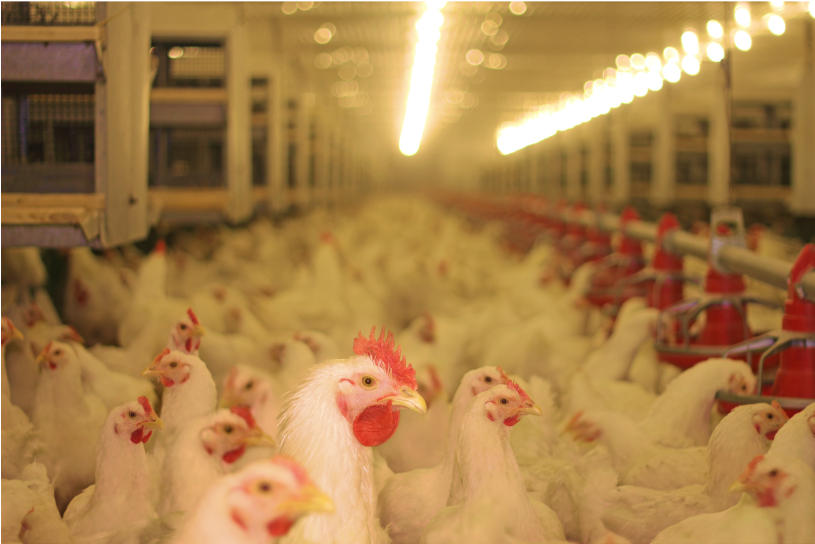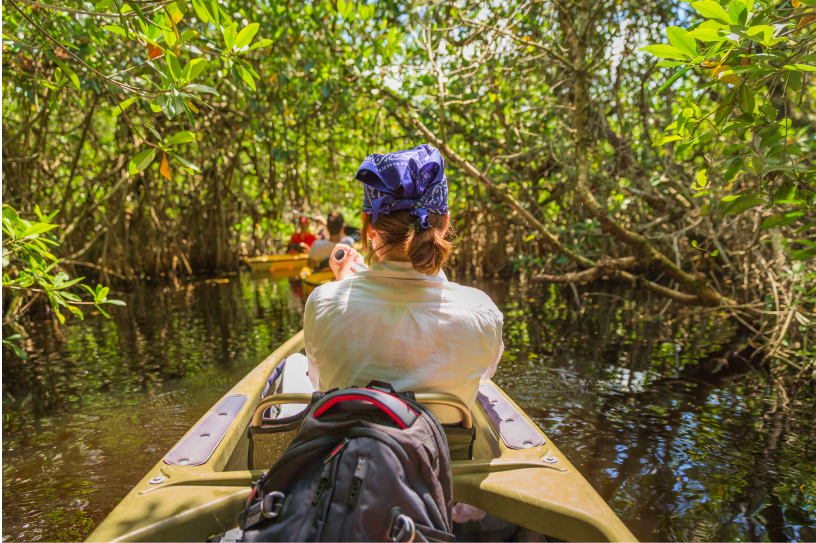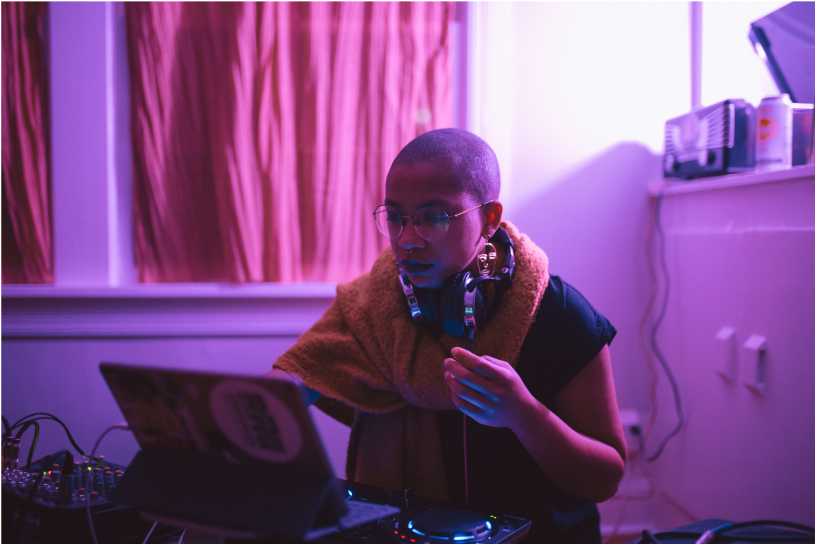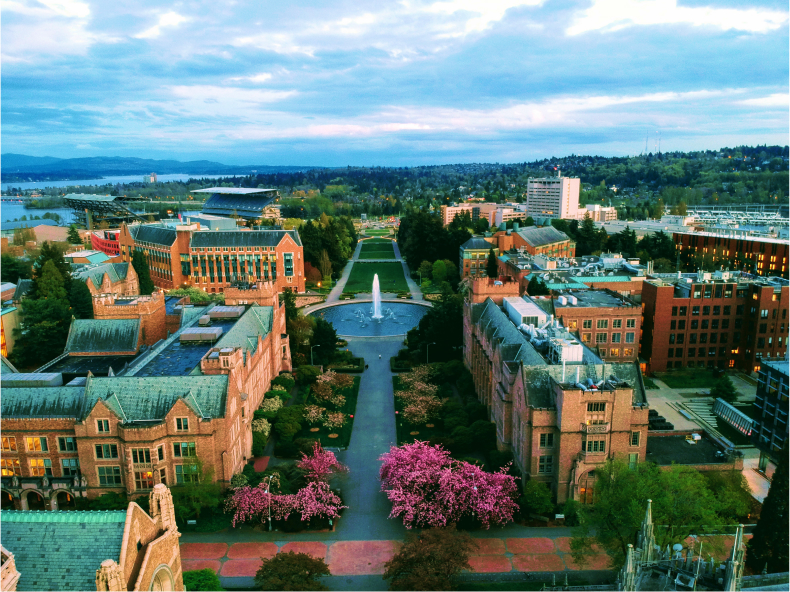 Ross DeVol
President and CEO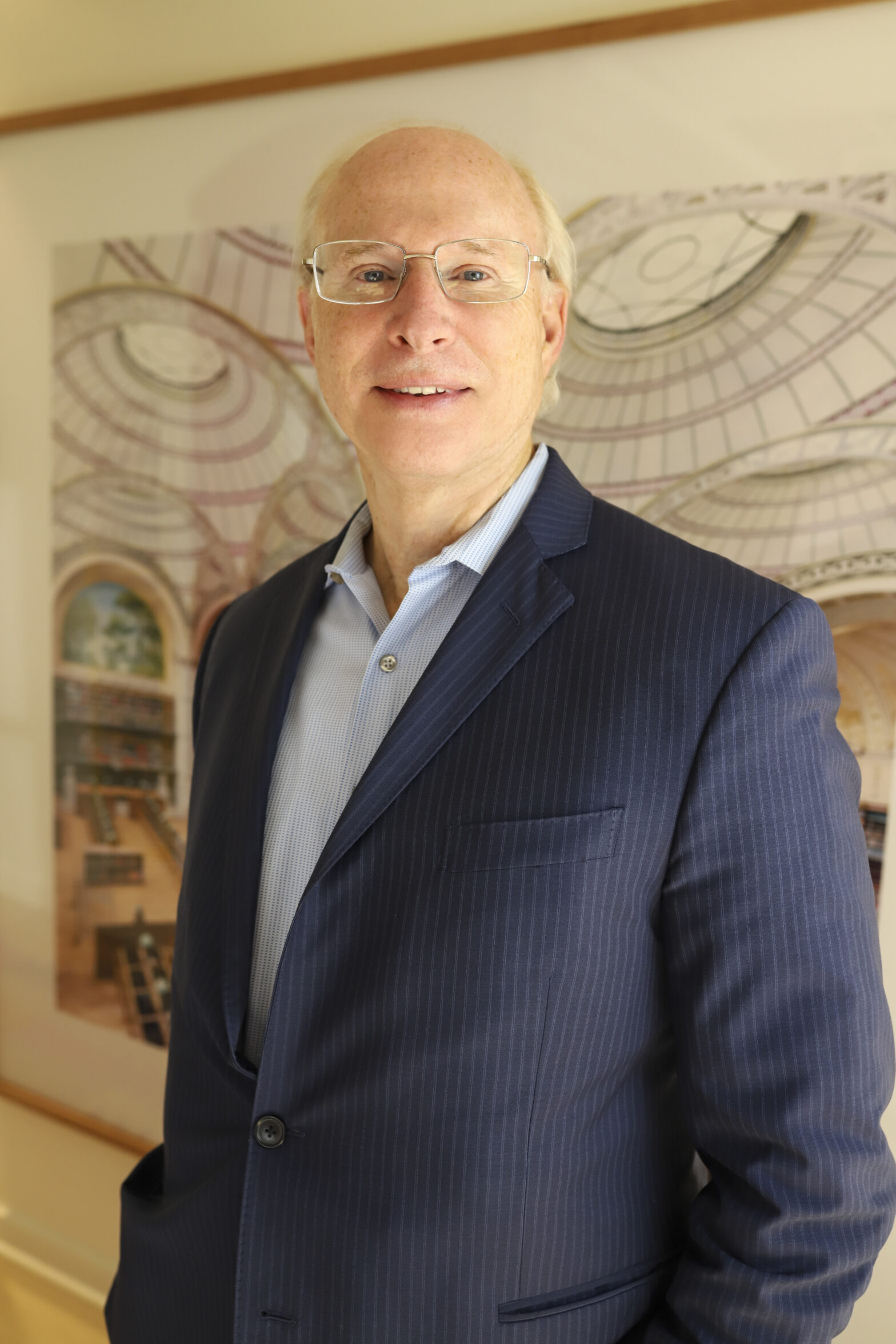 Since joining Heartland Forward in 2019, DeVol has raised the profile of Heartland Forward through media engagement with quotes in the New York Times, Wall Street Journal, the Economist and Axios and op-eds in the Dallas Morning News, Milwaukee Journal Sentinel, Chicago Tribune and Des Moines Register as well as TV appearances throughout the heartland. DeVol is a former chief research officer for the Milken Institute where he spent nearly 20 years, an economic think tank headquartered in California. He oversaw research on international, national and comparative regional growth performance, access to capital and its role in economic growth and job creation and health-related topics. He has been ranked among the "Superstars of Think Tank Scholars" by International Economy magazine.  
Send Ross an email: devol@heartlandforward.org 
Sydney Allsbury Lowe
Manager of Events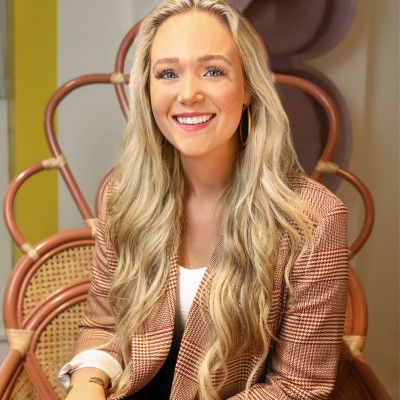 Sydney Allsbury Lowe serves as the manager of events for Heartland Forward. In her work, she will tell you she has a passion for eye-catching detail, highly organized logistics and incorporating that into every event she plans and executes.
She attended the New York Institute of Technology as well as Arkansas State University studying hospitality management and will graduate from the University of Arkansas. Today, Sydney manages all events for Heartland Forward including Heartland Forward's flagship event, the Heartland Summit. The Heartland Summit is recognized for bringing together thought leaders, innovators and investors to create powerful networks to forge paths of progress and turn great ideas into economic action.
Prior to Sydney's schooling and work in NYC, she discovered her passion for detailed logistics and event planning during her time abroad in Asia, South America and Europe doing humanitarian work and travel coordination for student groups.
She grew up in the heartland raised in Oklahoma City.
Send Sydney an email: allsbury@heartlandforward.org
Angie Cooper
Executive Vice President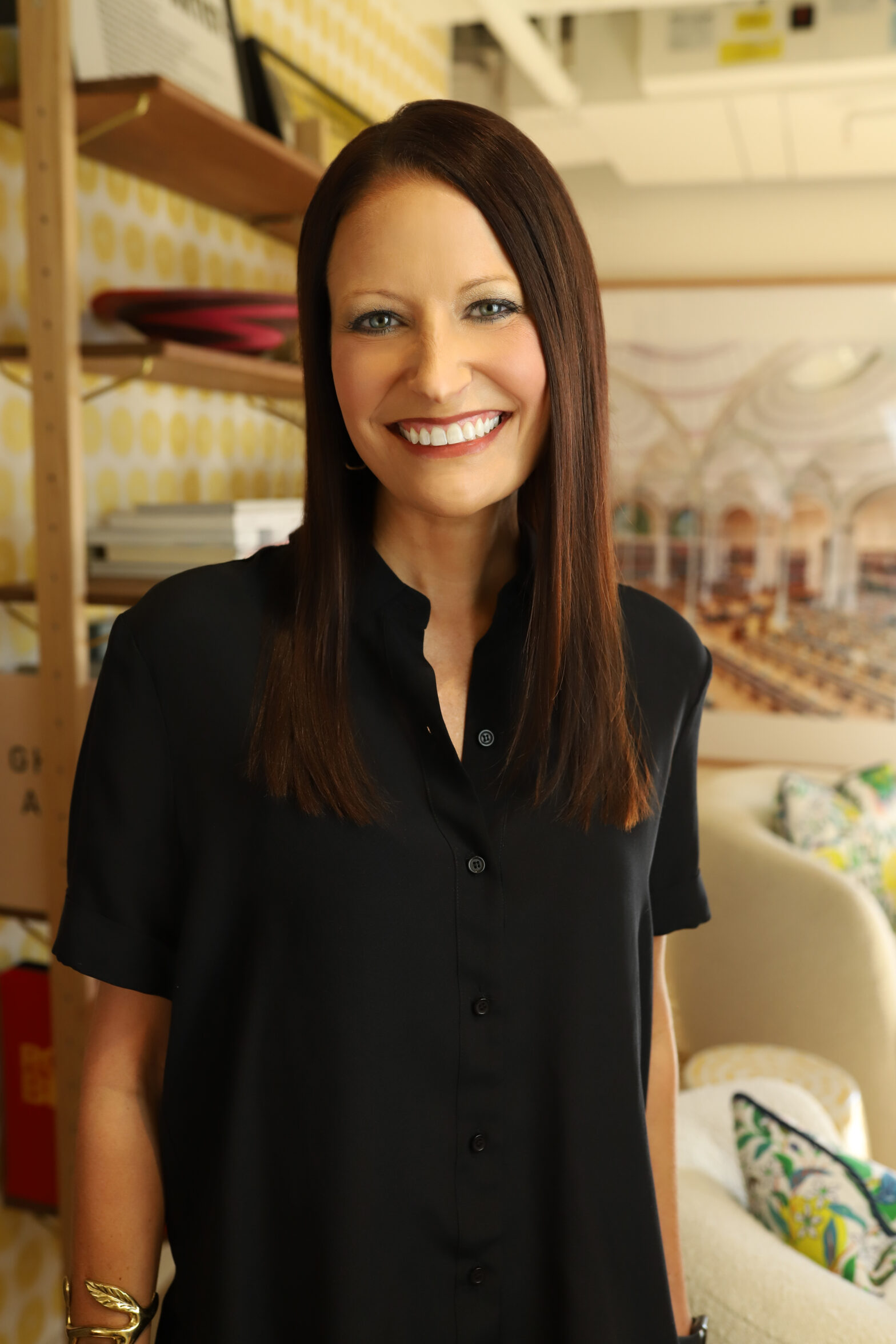 Angie Cooper leads Heartland Forward's programming and public policy efforts, and the Heartland Summit. The Heartland Summit is the flagship convening of Heartland Forward, a Bentonville, Arkansas-based "think and do" tank focused on advancing economic performance and opportunity in the center of the country.
As executive vice president, Angie is focused on turning Heartland Forward's research into action, creating new partnerships, leading on policy solutions and serving as a resource for Heartland communities.
For more than 16 years, Angie worked in international and domestic public policy and government affairs for Walmart Stores, Inc., most recently as senior director of global public policy. Angie also worked in various departments within Walmart including, merchandising, public affairs, state and local government relations and the Walmart foundation.
While at Walmart, Angie served as Walmart's chair of the Women's Resource Council (WRC). Angie has also served on the board for the Asian Pacific American Institute for Congressional Studies (APAICS) and the American Council of Young Political Leaders (ACYPL). Angie currently serves on the board as chair for Common Threads, a nonprofit organization that provides nutrition education to children, parents and educators in under-resourced communities.
Angie is a native of Oklahoma and a graduate of Oklahoma State University.
Send Angie an email: cooper@heartlandforward.org
Blake Woolsey
Chief Communications and Development Officer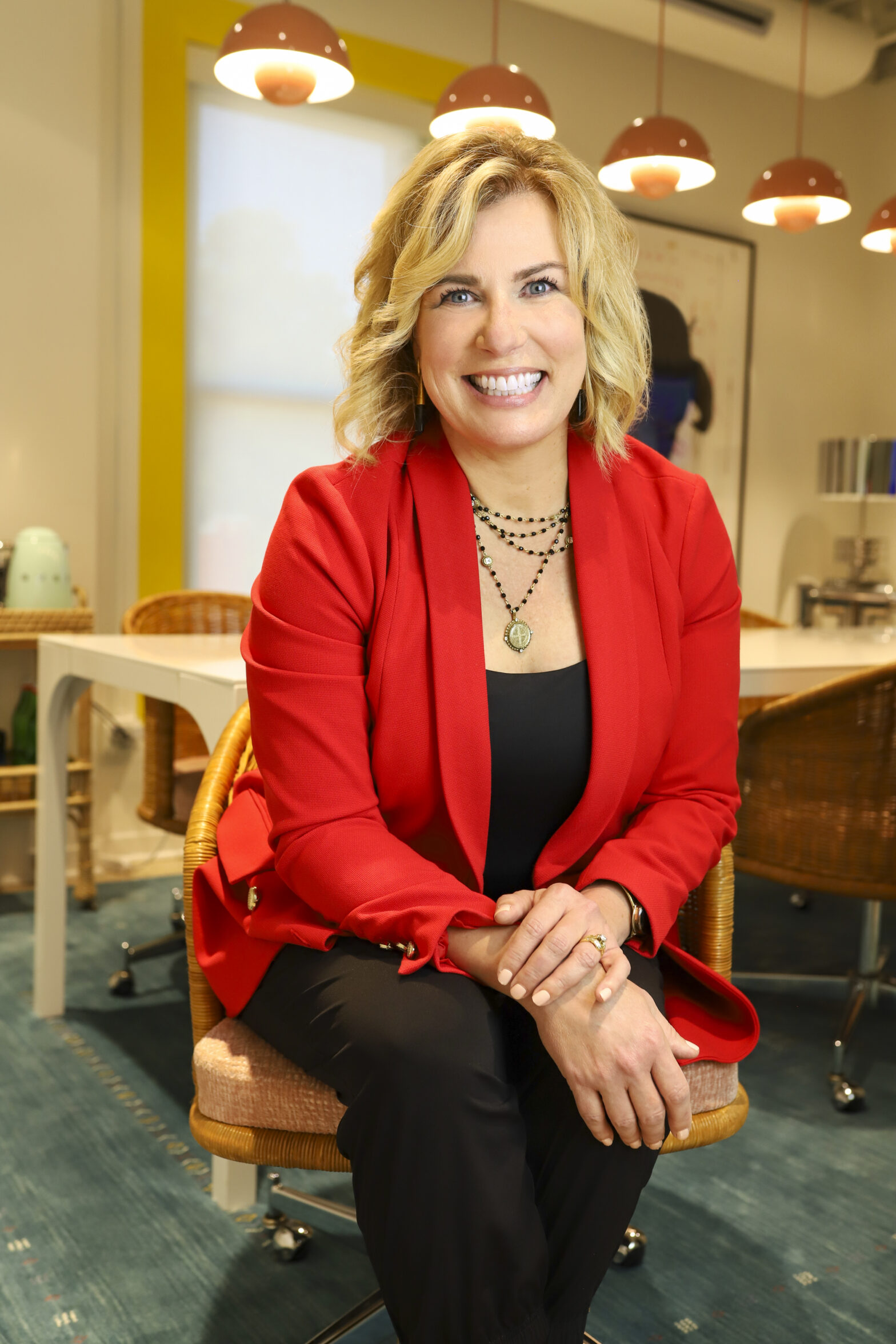 As a native of Texas, Woolsey has been consulting for nearly three years helping clients primarily with strategy, communications, and development. Prior, she served as the executive vice president at Fayetteville, Ark.-based public relations agency Mitchell from 2008 to 2018. She served on the executive committee and advised clients in media relations, strategy, and messaging for global brands and nonprofits.
Prior to her role with Mitchell, Woolsey was a partner and co-owner of Executive Communications Consultants, LLC, where she offered facilitated strategy sessions, public speaking workshops, media training, and private coaching for executives. She also served as a senior development officer at the University of Arkansas' College of Business, taking the lead on the school's Campaign for the 21st Century and solidifying a $50 million gift from the Walton Family Charitable Support Foundation, which at the time was the largest ever gift to an American business school.
Woolsey was honored in 2018 by the Fayetteville Chamber of Commerce with the Mrs. Sarah Jessie Young Leadership by Example Award. She was also appointed to the Northwest Arkansas National Airport's board of directors in 2015 and has served as its first female chair since 2018.
Send Blake an email: bwoolsey@heartlandforward.org
Katie Milligan
Program Director of Innovation and Entrepreneurship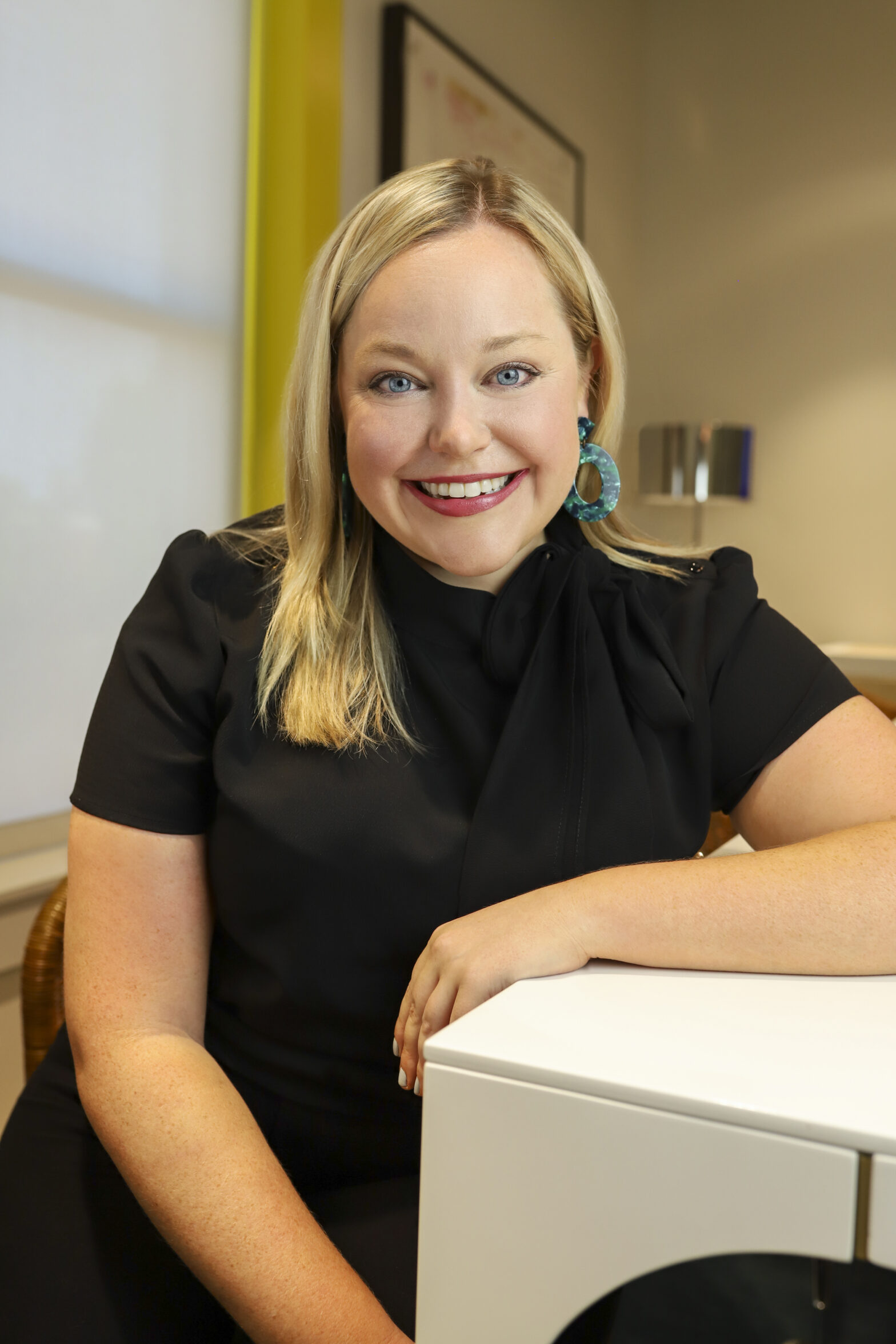 Katherine (Katie) Milligan brings the power of public policy to building entrepreneurial communities. Born and raised in the Heartland, she currently serves as the Program Manager for Innovation and Entrepreneurship for Heartland Forward.
Katie previously served as the Chief of Staff for Start Co., a venture development organization based in Memphis, TN and as the Director of Small Business and Entrepreneurship for the Delta Regional Authority (DRA), a federal agency that works to improve regional economic opportunity in the eight-state Delta region. While at the DRA, Katie launched the Delta Entrepreneurship Network, a competitive fellowship program to identify entrepreneurs and entrepreneurship support organizations in the Delta.
Katie has served as a US delegate at the Global Entrepreneurship Congress and is currently serving as the Board Chair for the Clinton School of Public Service Alumni Board. Katie has a B.A. in political science from the University of Mississippi and a M.P.S. from the University of Arkansas Clinton School of Public Service.
Send Katie an email: milligan@heartlandforward.org
Dave Shideler
Chief Research Officer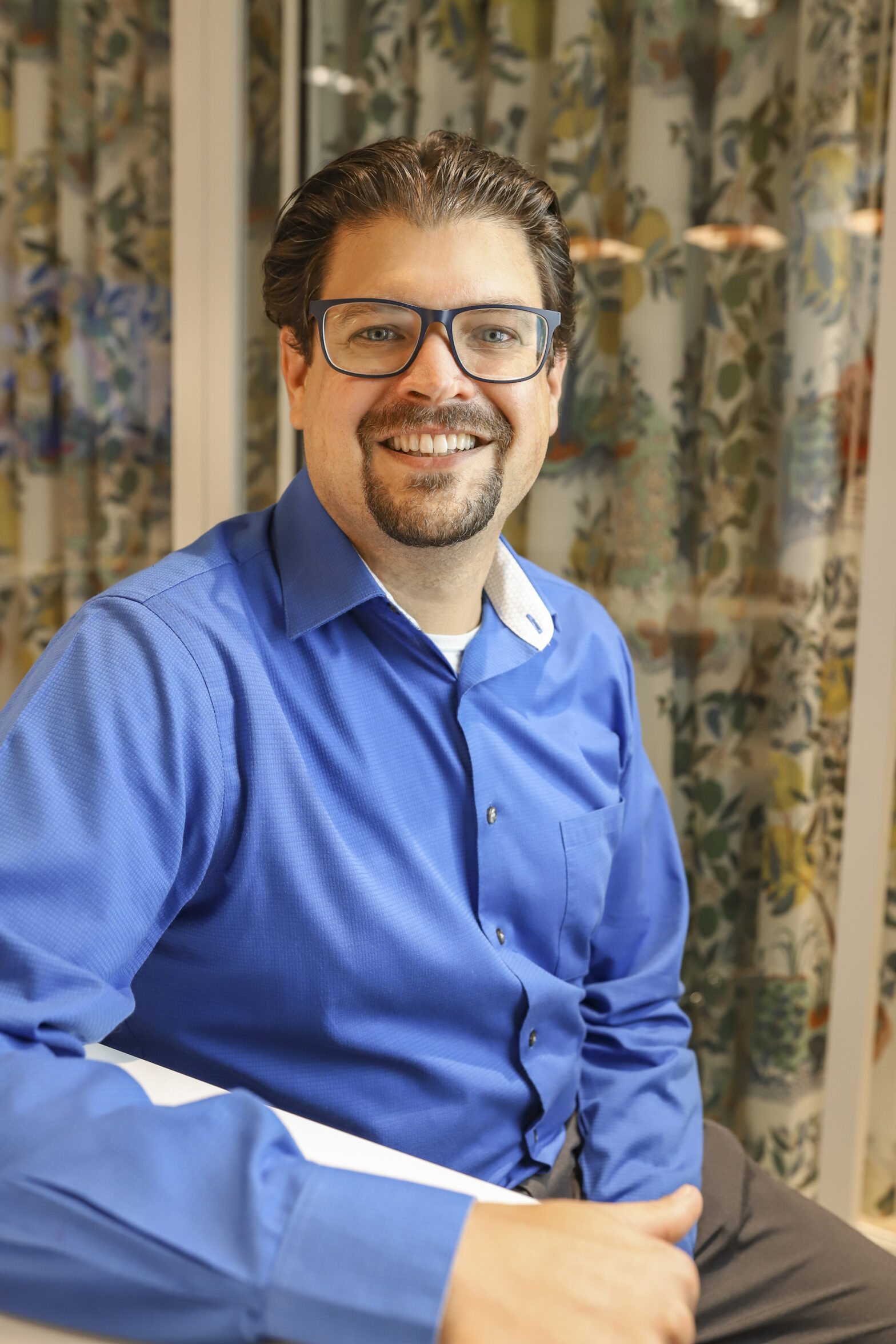 David Shideler serves as the chief research officer for Heartland Forward's research team which includes visiting senior fellows Richard Florida and Maryann Feldman. With a mission to help improve the economic performance in the heartland and change the narrative of the middle of the country, the original research efforts focus on four key pillars: innovation and entrepreneurship, human capital, health and wellness and regional competitiveness.
Shideler joined Heartland Forward after more than a decade at Oklahoma State University, serving as a professor and Community and Economic Development Specialist in the Department of Agricultural Economics. In these roles, he oversaw projects in community and rural development and small business development, and published peer-reviewed research articles on the economic impacts of internet access, incentive programs, and local food production.
Shideler holds a Ph.D. in Agricultural, Environmental and Development Economics and an M.A. in Economics from the Ohio State University, an M.S. in Agricultural Economics from the Pennsylvania State University, and a B.S. in Community and Rural Development from Clemson University.
Send Dave an email: shideler@heartlandforward.org
Julie Trivitt
Senior Economist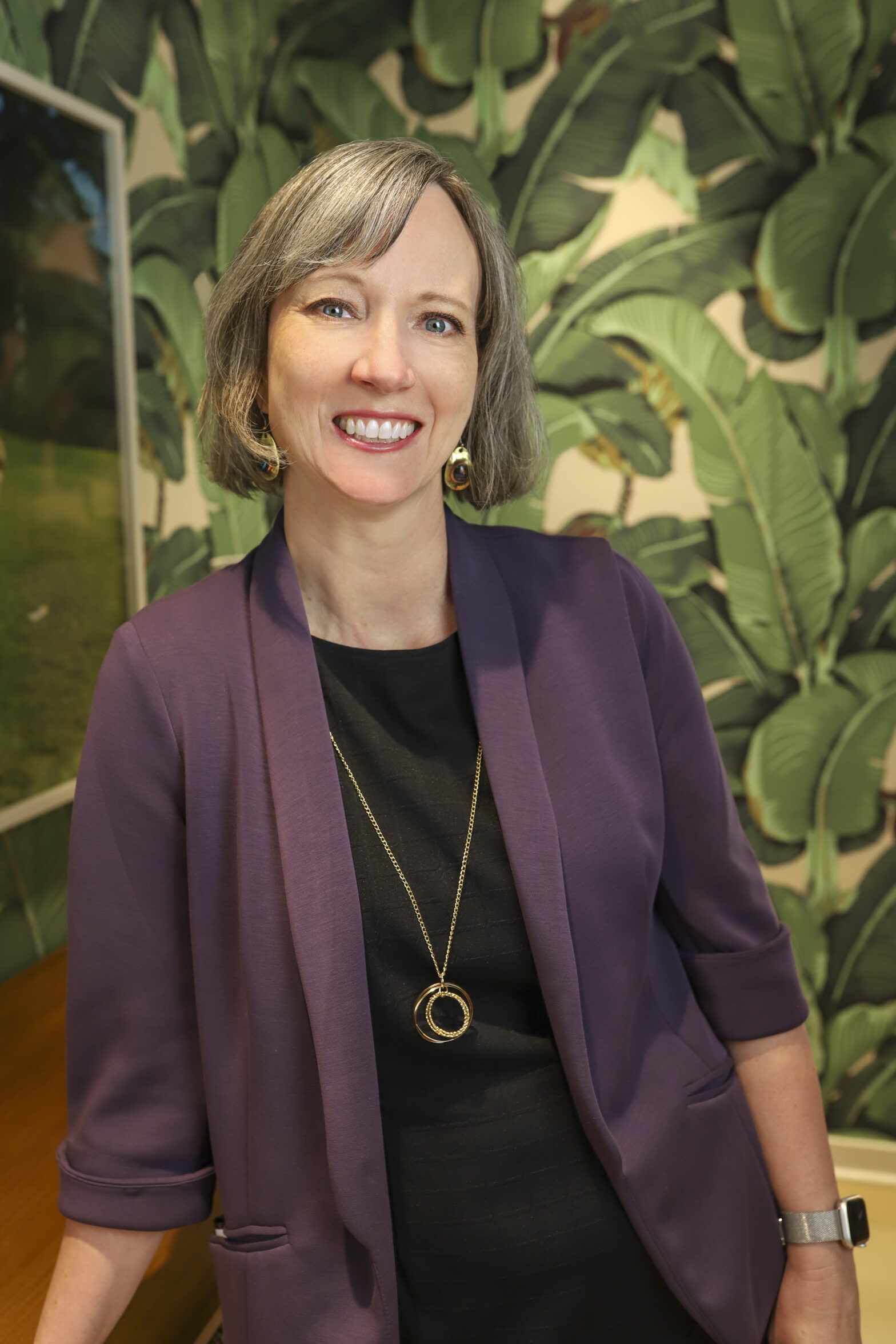 Julie Trivitt joined Heartland Forward from the University of Arkansas where she was a faculty member in both the Economics and Education Reform Departments for the past eight years. She has published academic and policy research on a variety of human capital topics and the institutions and policies that promote health and education. She has lived in the heartland her entire life and is proud to be part of the team working to advance economic opportunities for everyone in the fly-over states.
She has a PhD and MA in Economics from the University of Arkansas. Her bachelor's degree is also in Economics and was earned at Missouri State University. When she grows-up she wants to be an herb gardener, a cruise director and a librarian.
Send Julie an email: jtrivitt@heartlandforward.org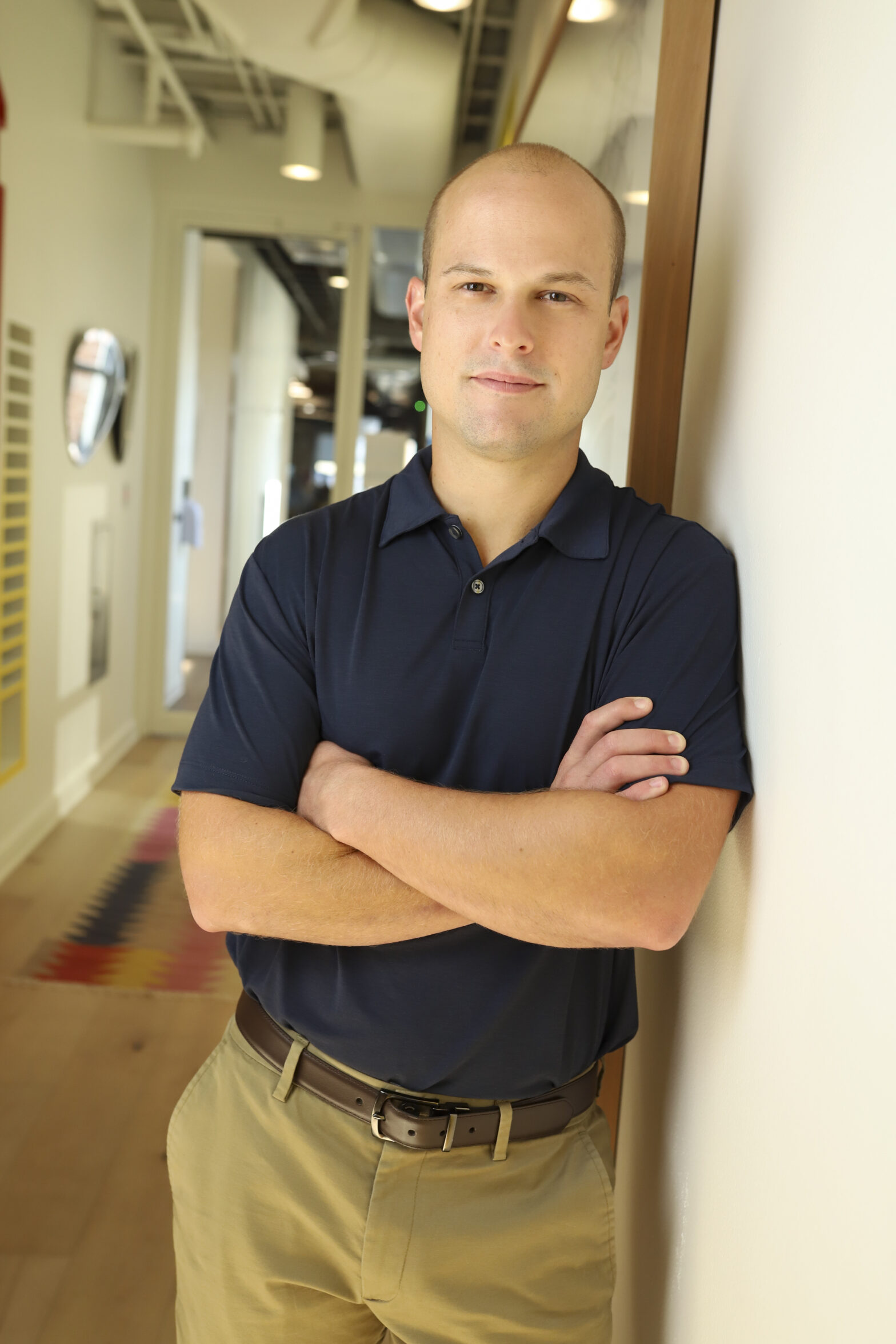 In his role, Jonas directs Heartland Forward's entrepreneurship-focused research projects, co-authors reports and conducts data analysis.
Prior to joining Heartland Forward, Jonas was a senior research associate for the Federal Reserve Bank of St. Louis, where he conducted spatial analysis, created surveys and co-authored peer-reviewed journal articles, reports and blog posts on housing, trade, agricultural finance, and the macroeconomy.
Jonas holds a Bachelor of Science in economics with a focus on quantitative analysis from Auburn University. He is on the advisory board for the Center on Rural Innovation's Rural Opportunity Map. In his free time, Jonas is a volunteer mountain biking coach for a Bentonville-area junior high school.
Send Jonas an email: crews@heartlandforward.org
Maria Rodriguez-Alcala
Program Director for Health and Wellness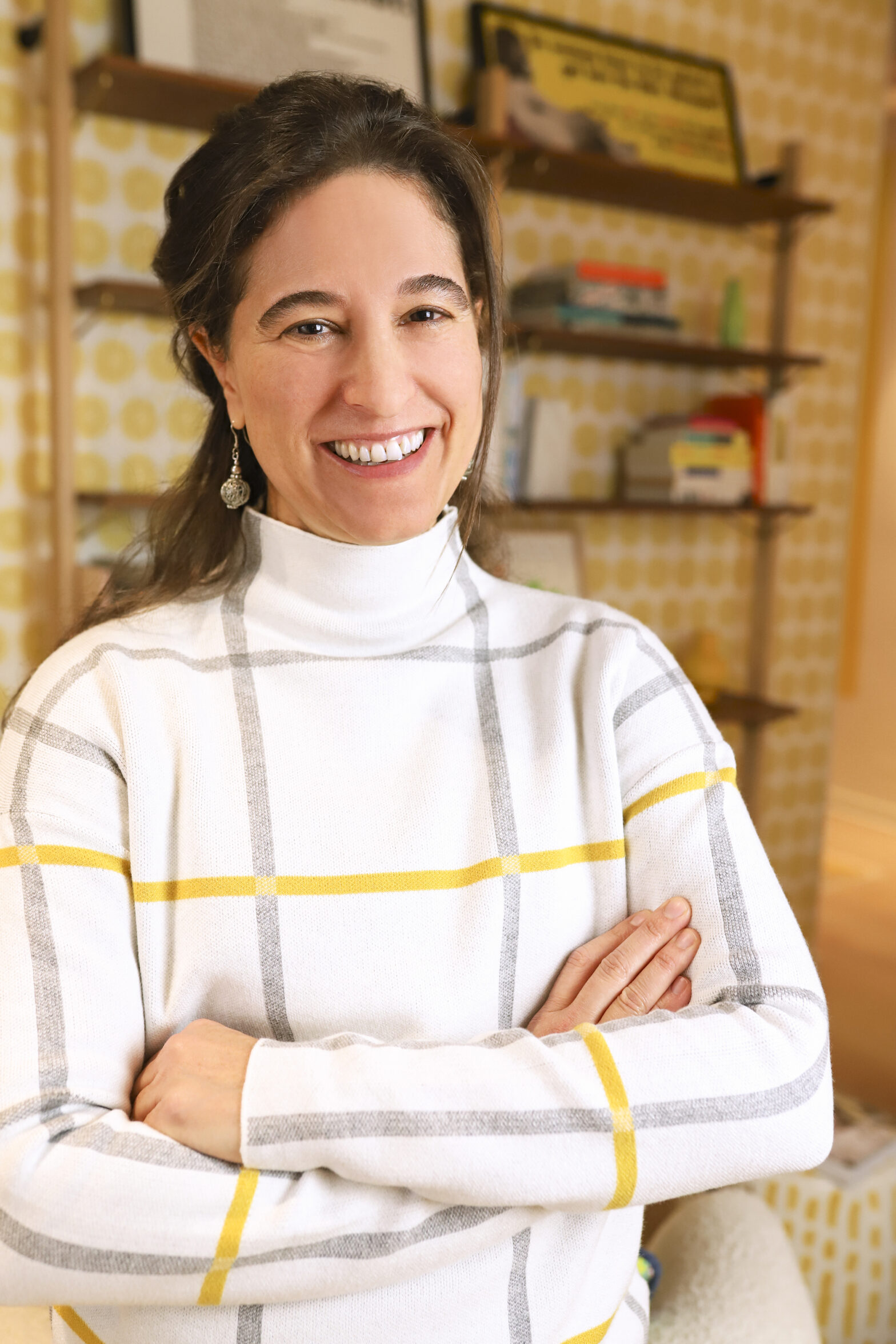 Maria Rodriguez-Alcala applies a holistic approach to health and wellness and takes a proactive angle aiming to balance the reactive model that still dominates in the Heartland. She previously worked for University of Missouri as a researcher, instructor and, more recently, as a field faculty in Extension. She also worked in Sao Paulo, Brazil for Icone - an applied economics-based think tank and Washington State University. Her multi-disciplinary background, combined with her international, statewide and, more recently, local community-level experiences, allows Maria to bring unique tools to the table to help change the approach on how to improve health in the mid-states. When compared to the coast states and other developed economies, it is clear to her that innovative ideas and strategic partnerships are needed. She has a B.S. in applied economics from Texas A&M University, M.S. in applied economics from University of Missouri, and a PhD in Sustainable Development from University of Missouri. When asked about why she chose to stay in the Heartland, she says that after living for many years in Missouri, hiking in the Ozarks, and building relationships at the community level, her heart belongs here.
Send Maria an email: malcala@heartlandforward.org
Jackson Li
Research Associate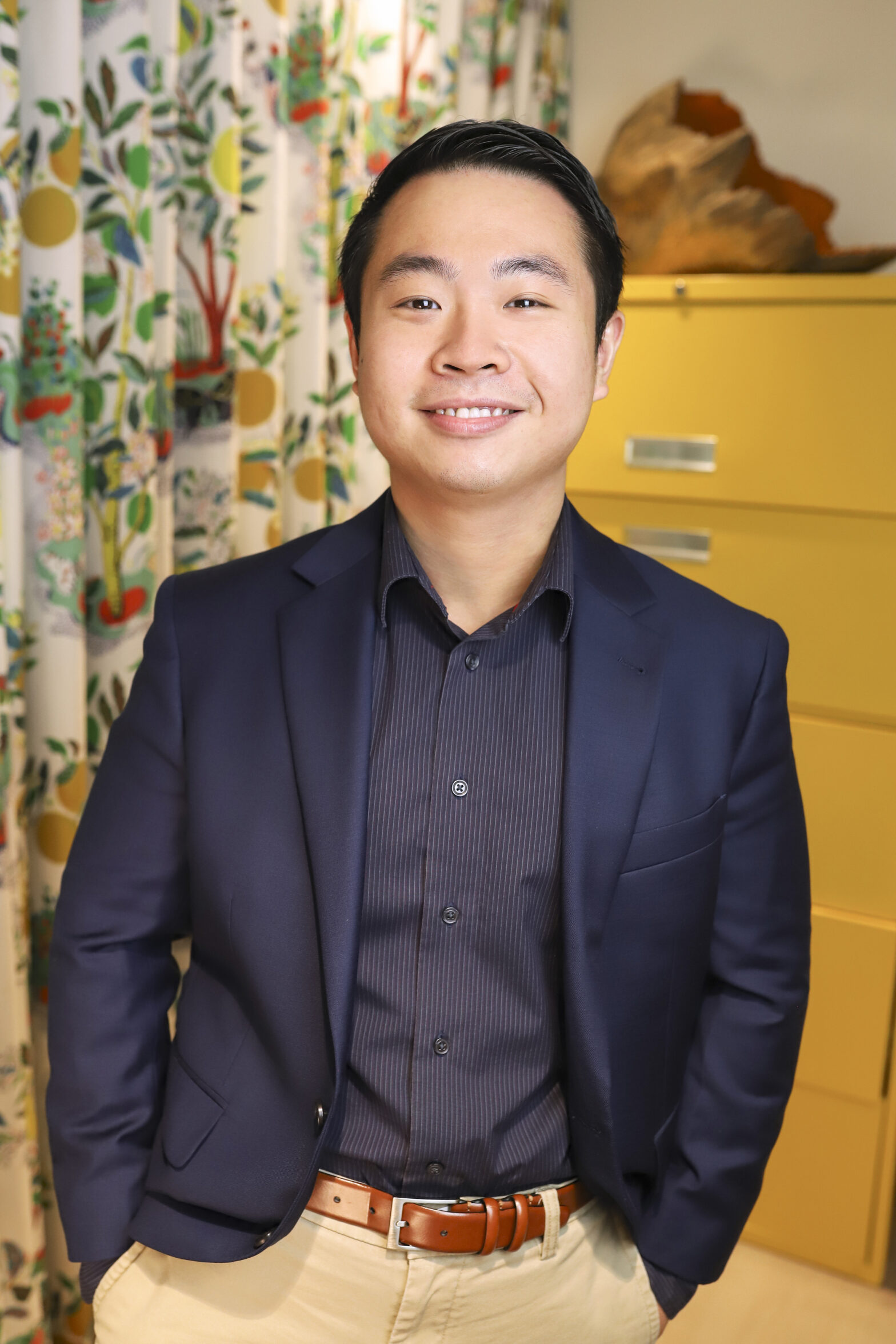 Aury Kangelos
Program Director of Human Capital and Workforce Development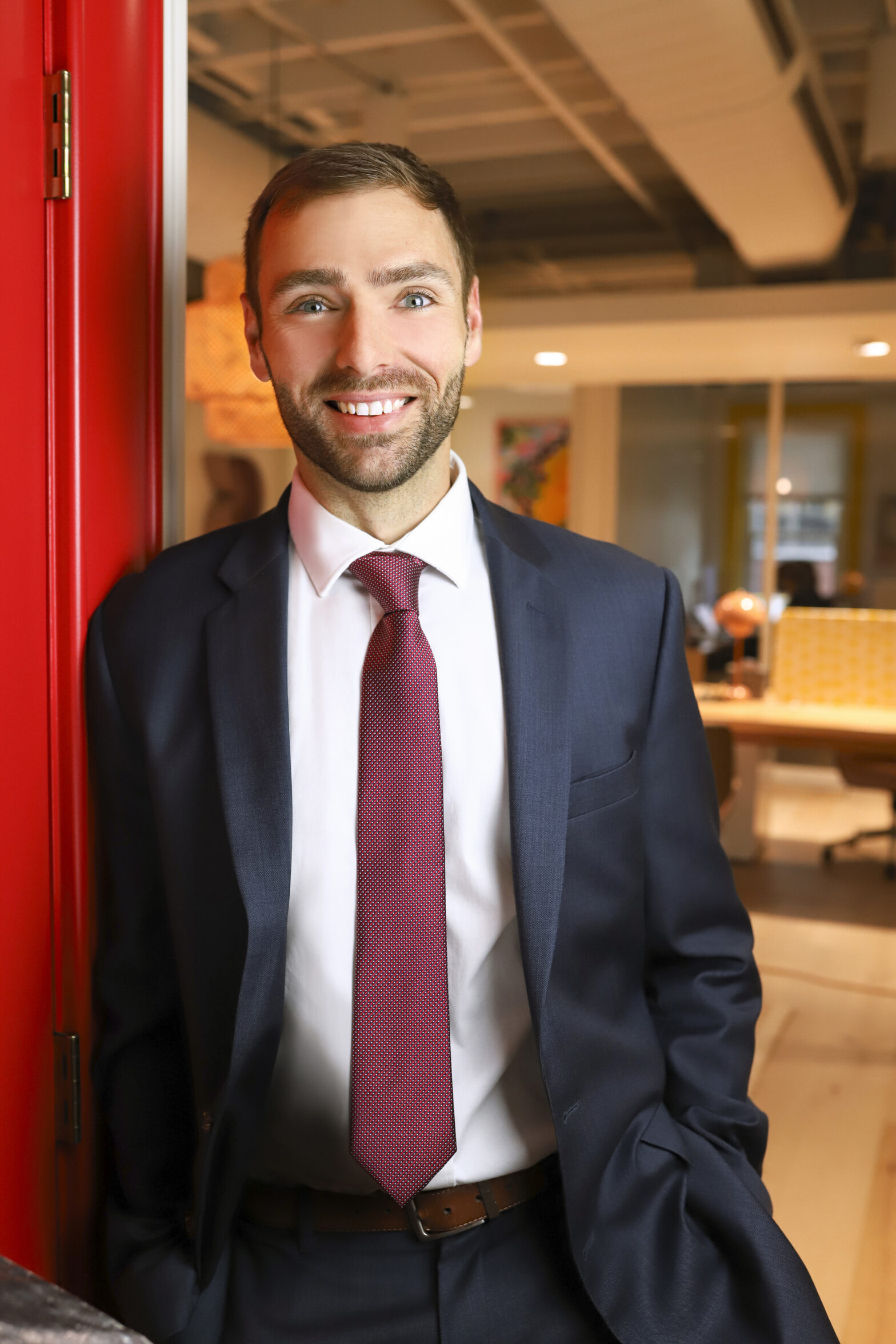 Originally from West Tennessee, Aury joins Heartland Forward as the Program Manager for Human Capital and Workforce Development. Most recently, Aury served as a Program Manager for the Delta Regional Authority (DRA). At DRA, Aury oversaw multiple workforce development programs, including a partnership with the U.S. Department of Labor Employment and Training Administration. Aury also served as the agency's governmental affairs liaison and research director. He holds a Bachelor of Arts in Political Science from the University of Tennessee at Martin, a master's degree in City and Regional Planning with a focus in economic development from the University of Memphis, and a Master of Science in Applied Economics and Statistics from Clemson University. He is currently pursuing his doctorate in Public Policy with a focus in regional economic development from Clemson University. Aury is a graduate of the University of Memphis Herff College of Engineering's Freight Transportation Leadership Academy and the Harvard Kennedy School's Executive Leadership program. Originally from Union City, TN, Aury, his wife Sarah, son Jameson, and daughter Zadie currently reside in Memphis, TN.
Send Aury an email: akangelos@heartlandforward.org
Stacey Kelley
Administrative Assistant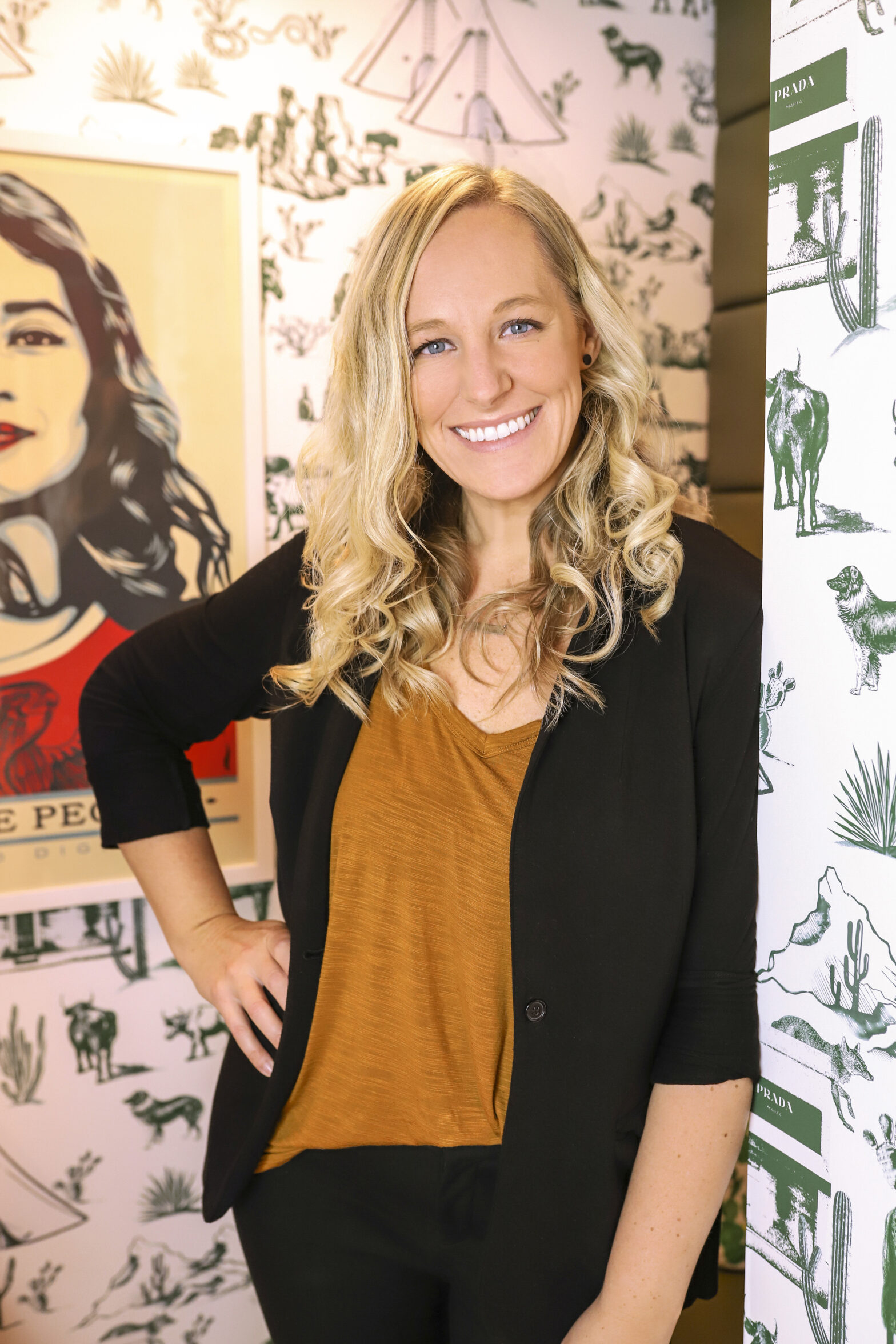 Stacey is one of the newest members at Heartland Forward. She comes to the team bringing 15 years of an administrative background. Stacey has worked for some impactful organizations in the community as an administrative assistant. Most recently, Stacey supported the senior executive for the Walmart team for PepsiCo. Prior to PepsiCo, she was the executive specialist at Saatchi & Saatchi X, a shopper marketing agency in NWA, supporting multiple senior executives for six years.
Stacey attended Northwest Arkansas Community College through the business vendor management program, as well as, completing the administrative assistant program. She and her husband reside here in Bentonville, AR with their three young boys and two dogs. In their spare time, if they're not working on a home project, they enjoy the trails and spending time on the lake as a family.
Send Stacey an email: skelley@heartlandforward.org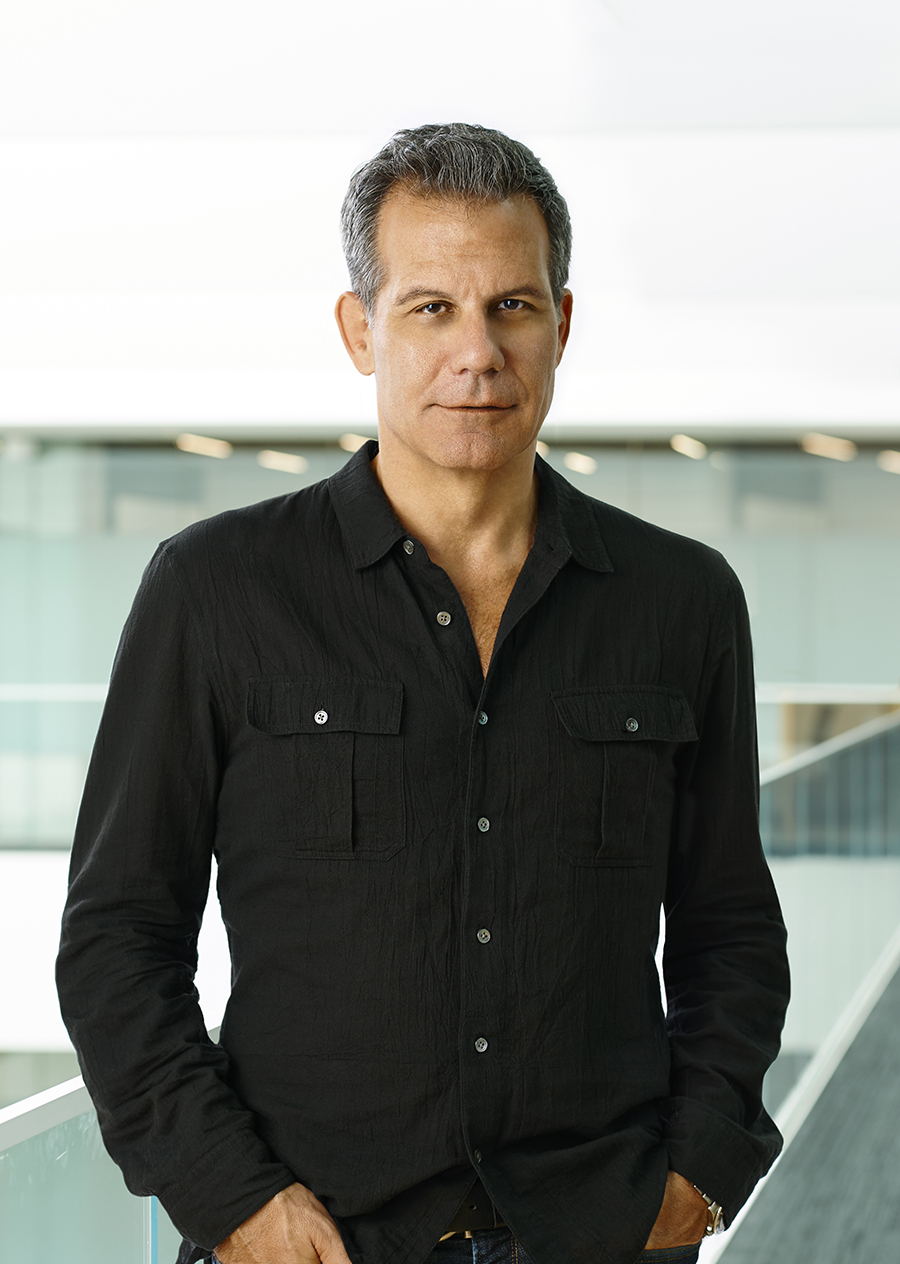 Senior Fellow
Richard Florida is one of the world's leading urbanists.
He is a researcher and professor, serving as University Professor at University of Toronto's School of Cities and Rotman School of Management.
He is a writer and journalist, having penned several global bestsellers, including the award-winning The Rise of the Creative Class and The New Urban Crisis. He co-founded CityLab, the leading publication dedicated to cities and urbanism.
He is an entrepreneur, as founder of the Creative Class Group which works closely with companies and governments worldwide.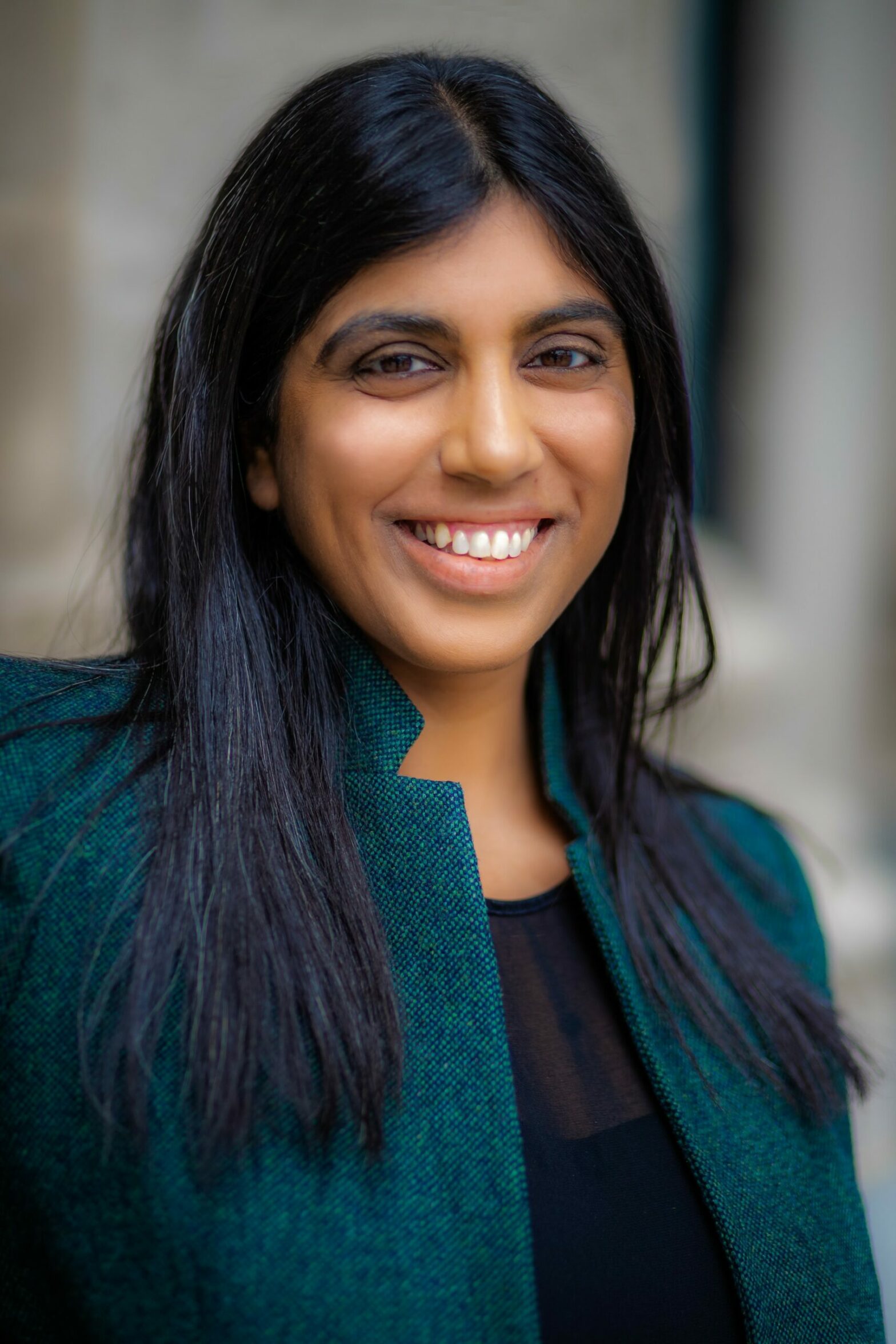 Fellow
Minoli Ratnatunga is an economist dedicated to helping communities prosper. Her work at think tanks, non-profits and local government has focused on the tools and policies that create outcomes that matter.
Minoli's research at Heartland Forward continues her pursuit of pragmatic and effective policies to spur economic renewal, including exploring the role of research institutions and entrepreneurship in economic development. She draws on both an in-depth local perspective from her time crafting regional development policy in Pittsburgh, and her knowledge of national best-practices built as the director of regional economics research at the Milken Institute.
Minoli helps mission-driven organizations better understand and address critical issues to increase their community impact with Star Insights, a strategic advisory firm based in Los Angeles.
She holds a bachelor's degree in philosophy and economics from the London School of Economics, and a Master of Science in public policy and management from Carnegie Mellon University.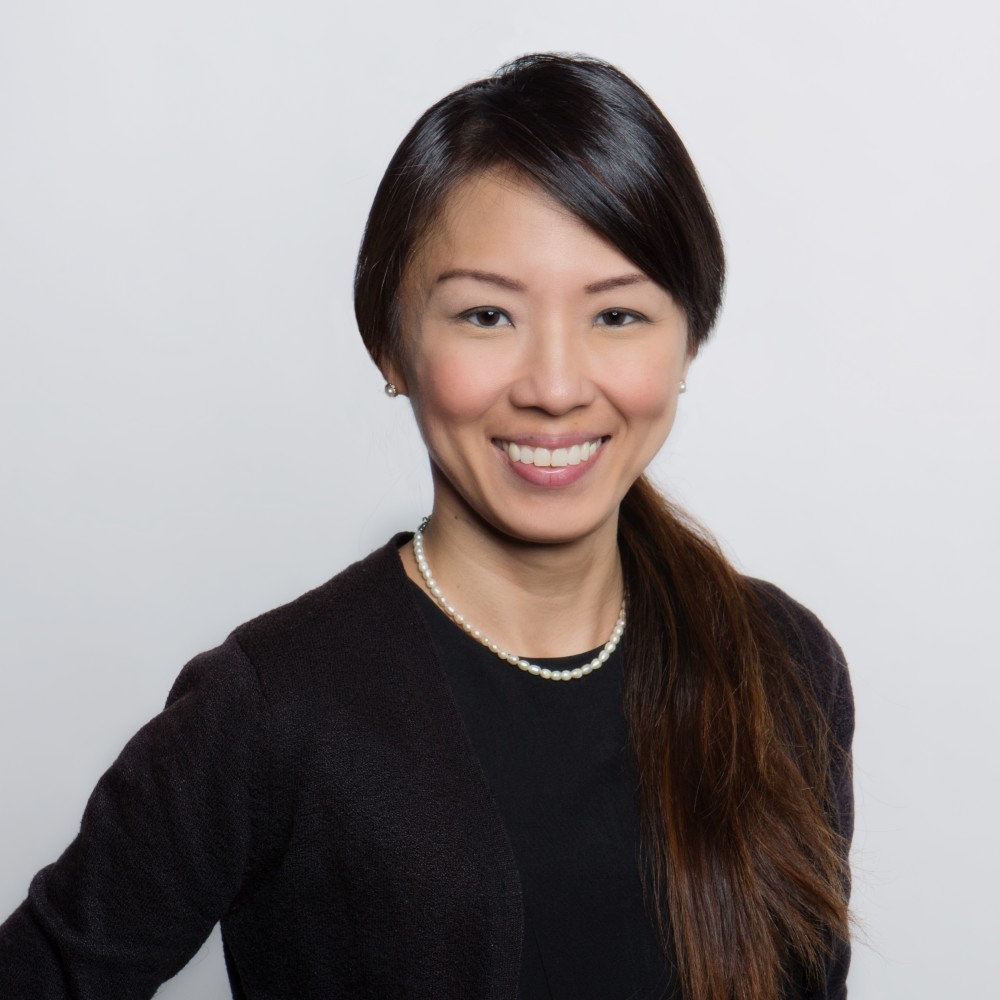 Fellow
Yee-Lin Lai is a Fellow with Heartland Forward. Also, Lai is a program officer with the Walton Family Foundation on the Home Region Program.
Prior to joining the foundation, Yee-Lin assisted the dean of the University of Arkansas Walton College of Business in conducting an assessment of the Northwest Arkansas entrepreneurial ecosystem.
Her previous roles include deputy director of the Ministry of Health and senior assistant director at the Ministry of Trade and Industry in Singapore.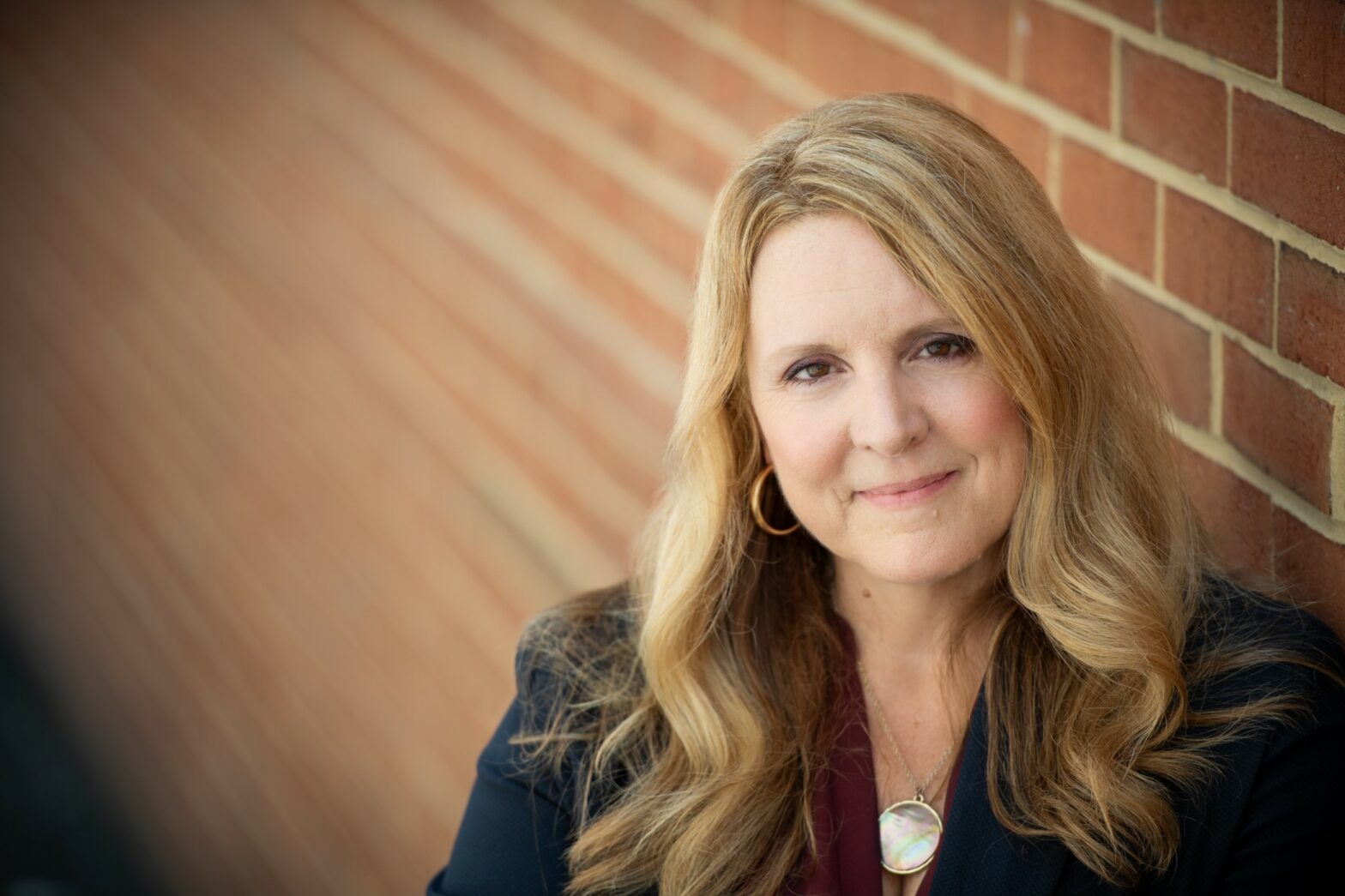 Fellow
Donna Harris is a fellow with Heartland Forward, an investor, technologist and serial entrepreneur whose work and investments have helped thousands of startups worldwide to grow and scale while solving some of our greatest challenges. She has been twice-recognized by Business Insider in The Seed 25 best female early-stage investors (2021, 2022) and she was named one of Washington DC's Power 100 by both Washington Business Journal and Washington Life.
In addition to her role with Builders and Backers, Donna also is a General Partner in 1776 Ventures, a venture capital fund investing in more than 30 countries on five continents, and a Venture Partner at Praxis. She is also a prolific angel investor and cofounder of K Street Capital.
Previously, Donna was the Co-Founder of 1776, Managing Partner of 1776 Ventures, and Managing Director of the Startup America Partnership.
Today she serves as a board member of the Global Entrepreneurship Network and the National Center for Entrepreneurship, an Advisor to the Economic Innovation Group, and member of the APCO Worldwide International Advisory Council.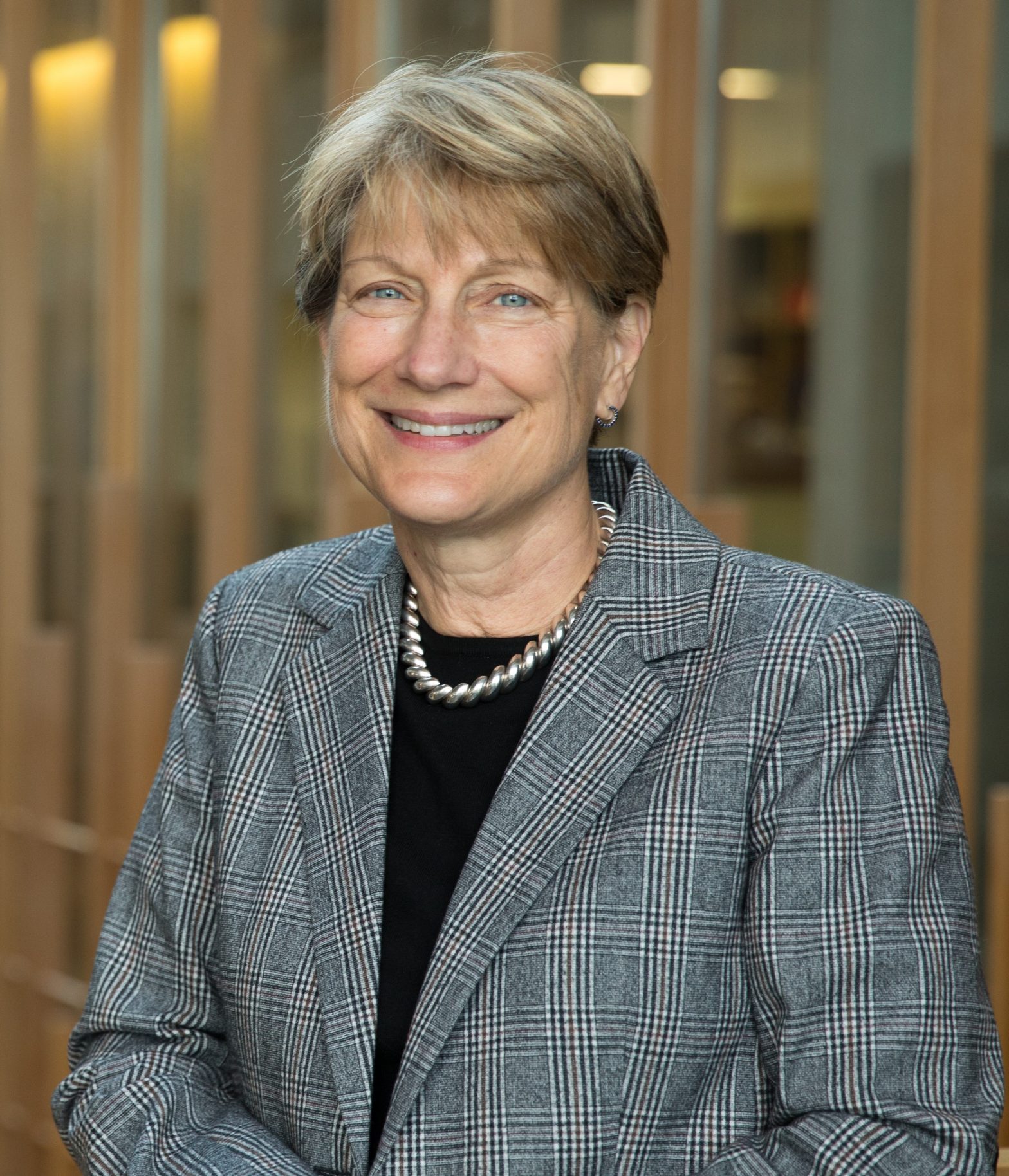 Senior Fellow

Maryann P. Feldman is the Heninger Distinguished Professor in the Department of Public Policy at the University of North Carolina, Professor of Finance at the Kenan Flagler School of Business and Senior Fellow at the Frank H. Kenan Institute of Private Enterprise. Dr. Feldman directs CREATE, an economic development center working to generate shared economic prosperity through a combination of research, data analytics, homegrown interventions and policy development. Dr. Feldman was the winner of the Global Award for Entrepreneurship Research for her contributions to the study of the geography of innovation, the role of entrepreneurial activity in the formation of regional industry clusters and the process of university technology transfer and commercialization. Feldman's most recent work explores monopolies and income inequality,, emerging industrial and organizational forms and the process of regional economic transformation. Feldman is a Distinguished Scholar of the Technology and Innovation Division at the Academy of Management. Feldman is a prolific writer whose work appears in numerous journals, including: Management Science, Organization Science, Research Policy, The Journal of Technology Transfer, American Economic Review, The Review of Economics and Statistics, Annals of the Association of American Geographers, Economic Geography, and The Brookings Papers on Economic Policy.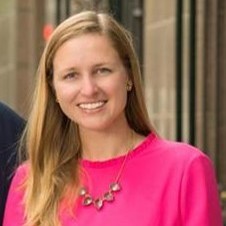 Director, Commerce Trust Bank
Charlotte is the Director of Charitable Trusts and Foundations for the Commerce Trust Company, a division of Commerce Bank. In this role, she oversees discretionary grantmaking for several private foundations and charitable trusts, including the William T. Kemper Foundation, the Richard J. Stern Foundation for the Arts, and the Oppenstein Brothers Foundation. Charlotte joined Commerce Bank in 2015 as part of the Strategic Planning Office, leading several longer-term, cross-bank initiatives including ones around innovation and consumer strategy. Prior to joining Commerce, she worked in Equity Research for Fidelity Investments in Boston, and in Corporate Strategy for Northrop Grumman in the Washington, DC area. She also spent a summer with Wells Fargo's commercial bank in New York City. She has her MBA from Columbia University, and her AB in History & Literature from Harvard College.
She serves on the boards of the Truman Library Institute and the Kansas City Ballet, on the KC Rising Steering Committee, and on the KCUR 89.3 advisory board.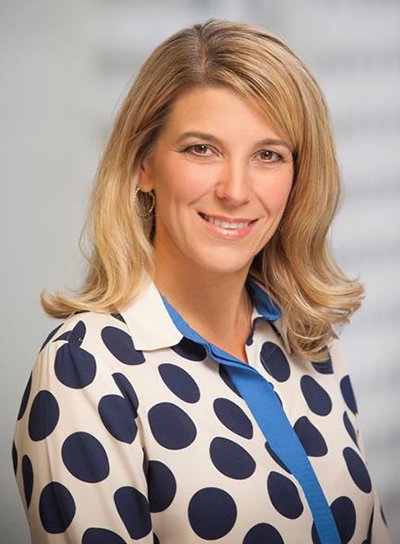 Compliance Officer, Tyson Foods
Jane Duke is Vice President, Associate General Counsel and Chief Compliance Officer of Tyson Foods and oversees the company's global ethics and compliance efforts as well as internal investigations.
Duke joined Tyson Foods in early 2018 as a vice president and associate general counsel, leading a team of attorneys and other legal staff involved in managing domestic and international litigation. She was named to her current position in January 2021.
Before joining Tyson Foods, Duke served for 11 years in the in the U.S. Department of Justice, serving in a variety of roles including U.S. Attorney. She was also a partner in a private law practice, representing companies and individuals involved in internal and government investigations, as well as complex litigation.
Duke grew up on a poultry production, beef cattle and row crop farm in Scranton, Arkansas. She earned her undergraduate and law degrees from the University of Arkansas.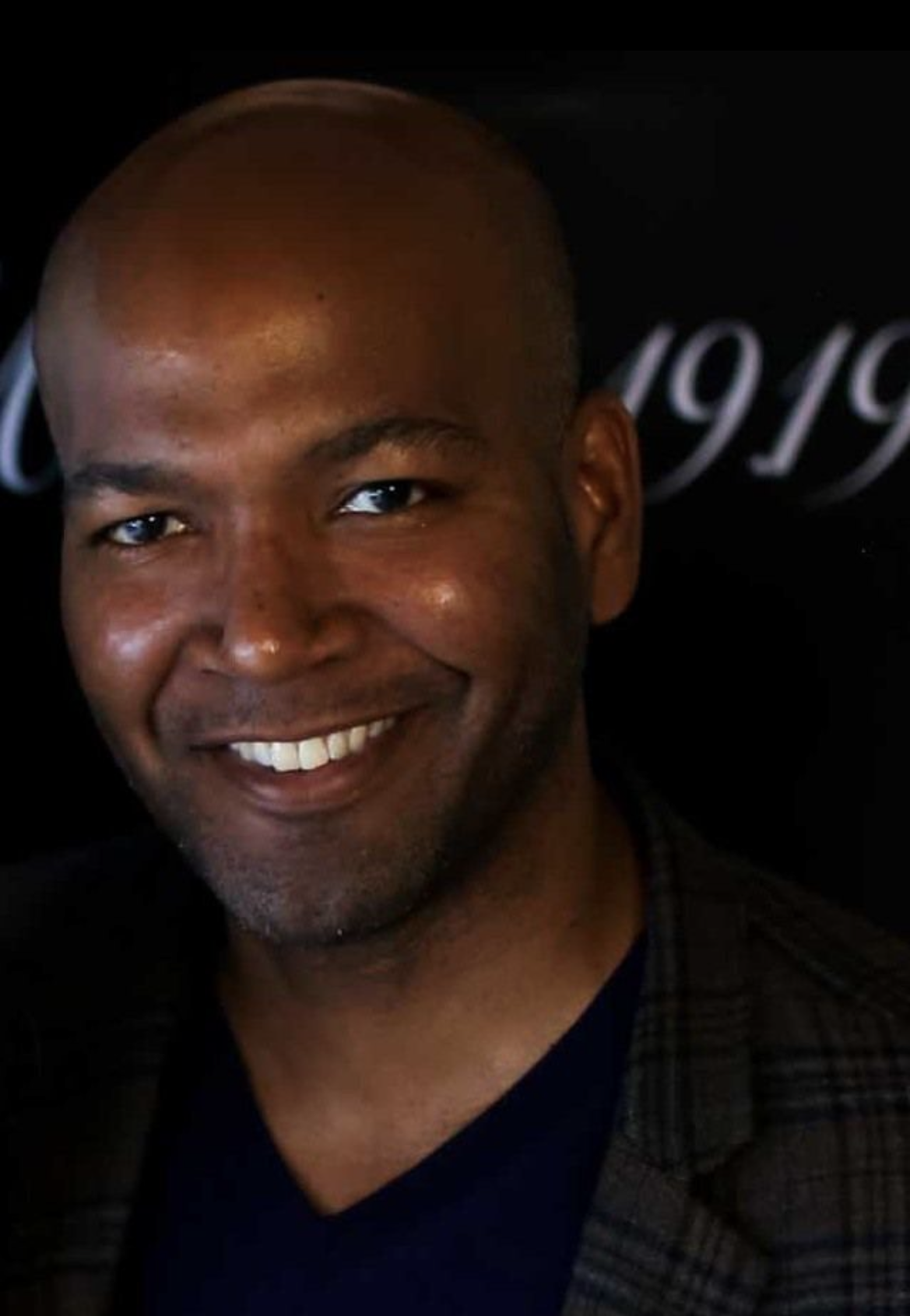 Co-founder, Start Co.
For the past 10 years Andre Fowlkes has been working to grow the technology startup ecosystem in Memphis TN, through a venture development organization he co-founded called Start Co. As President of Start Co. Fowlkes oversees and manages sales and business development, corporate and government engagement, smart cities activity, civic innovation efforts, and resource cultivation. Under Fowlkes' leadership Start Co. has seen exponential growth not just in startups supported and investment raised but in the expansion of its business model providing corporate and civic innovation solutions.
Before Start Co. Fowlkes spent a decade in the capital markets, previously serving in roles as an Investment Counselor at Fisher Investments in San Francisco and as a relationship manager through an agency of Guardian Life Insurance in New York City.
Today, Fowlkes brings extensive experience in building new and unconventional partnerships to assist in the brokering of technology, talent, and capital for economic growth. He leads the charge at Start Co. to build and operate new programs and resources for the inclusion of minorities and women, students, and social organizations. He directly supports Start Co. companies by serving as an Executive in Residence and deliverer of programming in areas of growth and operating modeling, business development and sales, business operations, financial forecasting, and corporate development.
With great commitment to service and the community Fowlkes is Chairman of the Board for Orion Federal Credit Union and serves on the Advisory Board for Southern Sun Asset Management and Heartland Forward. Fowlkes was a Mayoral appointment to the Memphis & Shelby County Metropolitan Charter Commission directed with researching, analyzing, writing a recommendation, and bringing to voters a new consolidated metropolitan Government. Fowlkes recently served on City of Memphis Mayor Jim Strickland's Transition Team.
In acknowledgement of Fowlkes' commitment to community and talent development, Governor Bill Haslam appointed him to the Tennessee Workforce Development Board of Directors and Mayor AC Wharton appointed Fowlkes to the Workforce Investment Network Board of Directors. Fowlkes also serves on numerous startup boards.
Recognized as a leader in social innovation, Fowlkes is a trainer on the" Power of Social Innovation" as designated by Harvard University Kennedy School Ash Center for Democratic Governance and Innovation. He is a co-teacher and creator of the University of Memphis' Department of Journalism's Entrepreneurial Journalism initiative and Certificate. Fowlkes also provided thought leadership as a frontpage business columnist for the Commercial Appeal, Memphis' leading media outlet from 2011-2013.
Having worked in startups, wealth and money management, small business & entrepreneurship, government, non-profit, and economic & community development has allowed Fowlkes to accumulate a unique set of skills to build social, political, and financial capital for growing entrepreneurial ecosystems and startups as a diversifier to traditional forms of economic growth.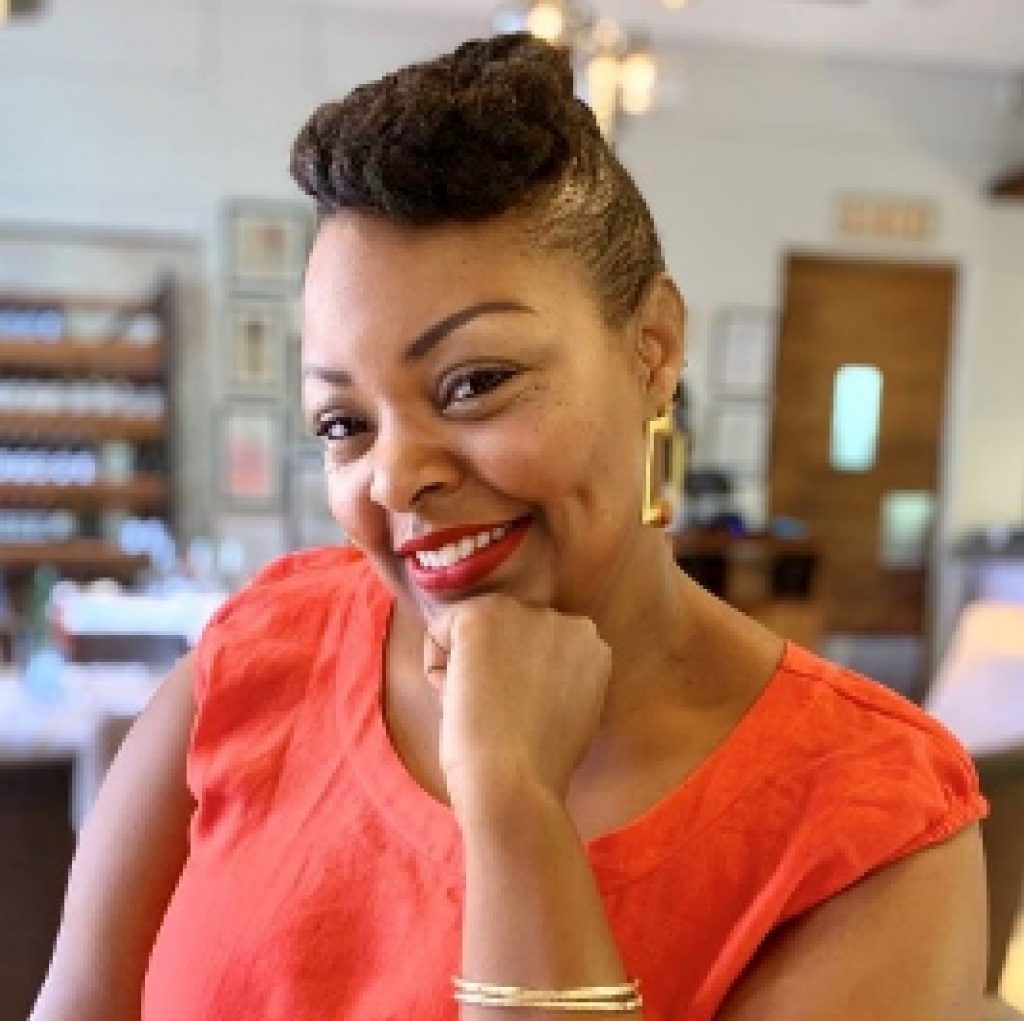 Senior Vice President, Mastercard Center for Inclusive Growth
Salah Goss is a financial inclusion expert specializing in digital solutions. She was recently named Senior Vice President for Social Impact at the Mastercard Center for Inclusive Growth. Previously, she was Senior Vice President at Mastercard running international markets for financial inclusion at the base of the economic pyramid. She was also Head of the Mastercard Lab for Financial Inclusion in Nairobi where she oversaw technology innovation and product development focused on developing markets. Her previous roles at Mastercard also include Vice President, Global Products and Solutions where she partnered with the development community, NGOs and governments to design payments and financial services solutions that foster financial inclusion and address wider economic development challenges. Salah has contributed to multiple patents, representing her contribution to the development of innovative digital solutions while at Mastercard.
Salah previously worked at the Bill and Melinda Gates Foundation where she managed a portfolio of over $90 million and focused on financial inclusion through innovation. Prior to The Gates Foundation, Salah worked as a financial analyst at Sanibel Microfinance Network of Arab Countries in Cairo, Egypt. While in West Africa, she led the establishment of the West Africa Regional Office of the Soros Open Society Foundation based in Dakar, Senegal. Early in her career, she worked for the United States Department of Commerce as a Partnership Specialist where she received an award for outstanding performance.
Salah has been recognized for her thought leadership and has authored numerous articles, including an article on financial inclusion featured in the World Economic Forum, "The Mobile Financial Services Development Report 2011". Salah has written blogs and articles appearing in CGAP Technology Program, GSMA Mobile Money for the Unbanked and Lydian Payments Journal. Most recently, Salah authored an essay in the book The Future of Building Wealth Brief Essays on the Best Ideas to Build Wealth—for Everyone , published by the Federal Reserve Bank of St. Louis  and The Aspen Institute. She has done frequent speaking engagements including for Forbes Africa, YPO, CNN, MSNBC as well as on the opening panel for the United Nations General Assembly and at Davos in 2019.
Salah was recognized as a National Security and Education Program David L. Boren Fellow and in 2016 Salah became a Fellow of the inaugural class of the Finance Leaders Fellowship and a member of the Aspen Global Leadership Network.  In 2019, Salah was awarded the Outstanding Corporate Social Intrapreneur of the Year by the World Economic Forum and Schwab Foundation for Social Entrepreneurship. Digital solutions developed under Salah's leadership have been named in multiple years of Mastercard's placement of Fortune magazine's Changing the World list. The Mastercard Lab for Financial Inclusion, while headed by Salah, was awarded top 5 fintech labs globally by Fintech magazine.
Salah is a member of the board of directors for Root Capital and Global Advisory Board for Planned Parenthood International. She is also on the Advisory Council member of Heartland Forward and Washington University Social Policy Institute.
She holds a bachelor's degree in International Relations and US Foreign Policy from Johns Hopkins University and a master's degree from The Paul H. Nitze School of Advanced International Studies (SAIS) at Johns Hopkins University.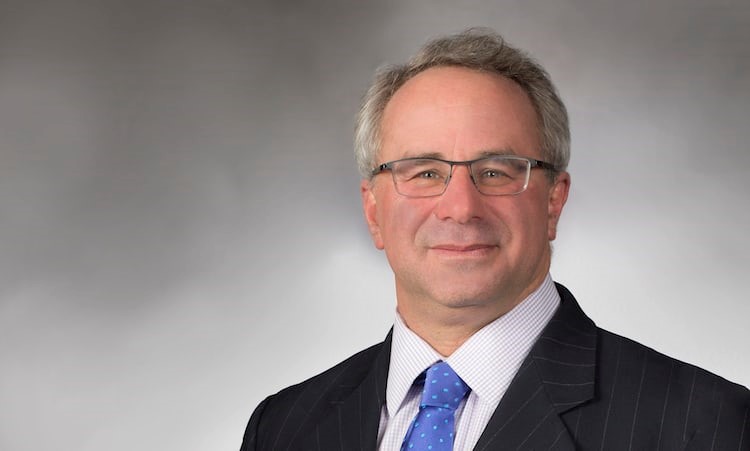 Executive Director, George Kaiser Family Foundation
Ken Levit is executive director of GKFF. Prior to taking on the leadership role at GKFF, Levit served as president of the University of Oklahoma-Tulsa from 2001 to 2006. From early 1998 through 2000, Levit was special counsel to George Tenet, director of the Central Intelligence Agency (CIA). Levit practiced corporate law at the firm of Crowe & Dunlevy in Tulsa from 1995 to 1998.
Levit is involved in several civic activities. He currently serves as chair of Teach for America-Oklahoma, as a member of the Teach for America National Council, and as chair of the Tulsa Regional Chamber Tulsa's Future Commission. Levit also leads the board of the Woody Guthrie Center in Tulsa, Oklahoma.
Levit earned his law degree from Yale Law School in 1994 and received his undergraduate degree from Brown University in 1987.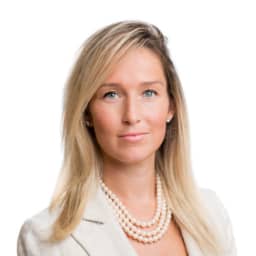 Managing Partner, Rise of the Rest Seed Fund
Anna Mason is a Managing Partner on Revolution's Rise of the Rest Seed Fund, where she has led more than 50 investments. She currently serves on the board of AppHarvest (AgTech; Eastern Kentucky; NASDAQ: APPH), is a board observer for Pryon (Enterprise AI; Raleigh, NC), Dispatch (Logistics; Minneapolis, MN), and Collective Retreats (Hospitality; Denver, CO). Anna also leads the strategy for the Rise of the Rest Platform, which is anchored by the firm's Rise of the Rest Road Trip and has been covered widely in the media including by 60 Minutes and The New York Times. She has more than fifteen years of experience in finance, startup operations, and venture community programming.
Prior to joining Revolution, she co-founded a fitness-community startup called BurnThis (acquired by Beachbody) and co-led The Vinetta Project DC, an organization supporting early-stage female founders in tech. She began her career on Wall Street, as a distressed bond and post-reorg private equity trader, most recently as a Vice President at The Seaport Group. Anna received her BA in Government from Harvard College and her MBA from the NYU Stern School of Business. She was named to Fortune's 40 Under 40 in 2020, Business Insider's list of 100 People Transforming Business in 2019 and a Washingtonian Tech Titan in 2017 and 2018. She is a proud Washington, DC-transplant and has visited more than 40 startup communities across the country.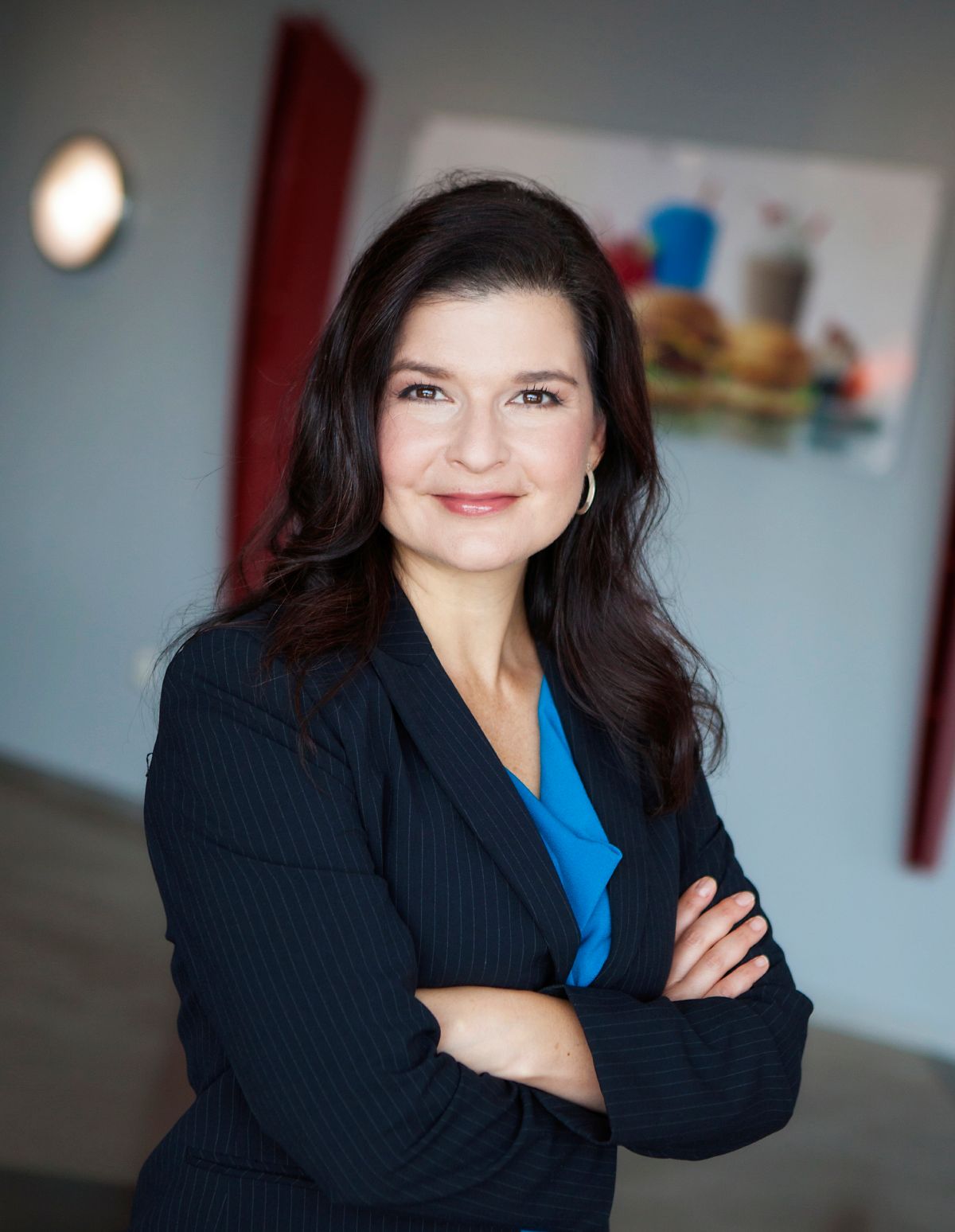 Head of Limited Service Category and President, SONIC Drive-In
Claudia San Pedro serves as head of the Limited Service Category and president of SONIC Drive-In, part of the Inspire family of restaurants. Inspire is a multi-brand restaurant company whose portfolio includes nearly 32,000 Arby's, Baskin-Robbins, Buffalo Wild Wings, Dunkin', Jimmy John's, Rusty Taco, and SONIC Drive-In restaurants worldwide.
San Pedro sets the strategic direction for SONIC and is responsible for overseeing the brand's marketing and operations teams. She is also responsible for the growth and success of SONIC's company-owned restaurants as well as the brand's relationship with its franchise community.
San Pedro assumed her role in January 2018. She joined SONIC in 2006 as vice president of investor relations and treasurer before being promoted to executive vice president and chief financial officer in 2015. In her previous roles, San Pedro was responsible for SONIC's financial planning practices, as well as the brand's relationship with lending institutions, shareholders, and the financial community.
Prior to joining SONIC, she served as the director for the Oklahoma Office of State Finance (OSF). Appointed by Governor Brad Henry in 2005, San Pedro was the first female and first Hispanic to serve as director of state finance for Oklahoma.
Before joining OSF and the Henry administration, San Pedro served as the assistant director of the Oklahoma State Senate fiscal staff and a staff budget analyst for the senate appropriations subcommittees on education, human services and general government.
For her leadership, San Pedro was included on the HERoes Women Executive Role Model List 2021, powered by Yahoo! Finance. She was also honored as part of Nation's Restaurant News' 2021 Power List: Women of Influence. In 2020, San Pedro was named one of LATINA Style's 2020 Corporate Executives of the Year, and she was featured on Entrepreneur's 100 Powerful Women 2020 list.
San Pedro presently serves on the Board of Directors of the International Franchise Association, the Greater Oklahoma City Chamber of Commerce, BOK Financial, and the Foundation for Oklahoma City Public Schools. She also serves on the University of Oklahoma Price College of Business Board of Advisors and the Smith College Board of Trustees.
San Pedro holds an undergraduate degree from Smith College in Massachusetts and a master's degree in business administration from the University of Oklahoma.
Born in Mexico City, San Pedro resides in Oklahoma City with her family.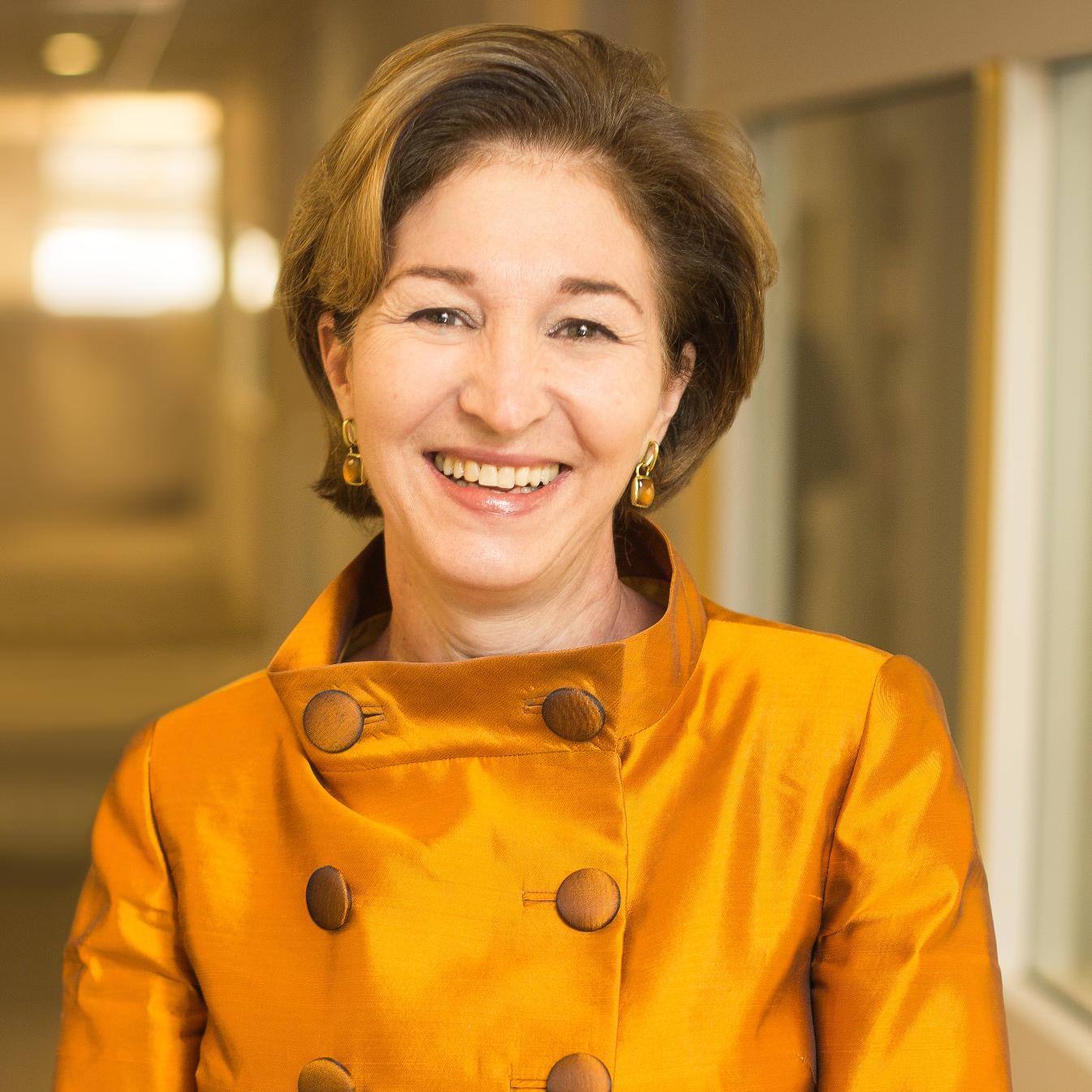 CEO, New America
Anne-Marie Slaughter is the CEO of New America, a think ​and action ​tank dedicated to renewing the promise of America, bringing us closer to our nation's highest ideals. She is also the Bert G. Kerstetter '66 University Professor Emerita of Politics and International Affairs at Princeton University. From 2009–2011, she served as director of policy planning for the United States Department of State, the first woman to hold that position. Upon leaving the State Department she received the Secretary's Distinguished Service Award for her work leading the Quadrennial Diplomacy and Development Review, as well as meritorious service awards from USAID and the Supreme Allied Commander for Europe. Prior to her government service, Dr. Slaughter was the Dean of Princeton University's School of Public and International Affairs (formerly the Woodrow Wilson School) from 2002–2009 and the J. Sinclair Armstrong Professor of International, Foreign, and Comparative Law at Harvard Law School from 1994-2002.
Dr. Slaughter has written or edited eight​ books, including ​The Chessboard and the Web: Strategies of Connection in a Networked World (2017)​, Unfinished Business: Women, Men, Work, Family (2015), The Idea That Is America: Keeping Faith with Our Values in a Dangerous World (2007)​, and ​A New World Order (2004), ​as well as over 100 scholarly articles. She was the convener and academic co-chair, with Professor John Ikenberry, of the Princeton Project on National Security, a multi-year research project aimed at developing a new, bipartisan national security strategy for the United States. In 2012 she published the article "Why Women Still Can't Have It All," in the Atlantic, which quickly became the most read article in the history of the magazine and helped spawn a renewed national debate on the continued obstacles to genuine full male-female equality.
Dr. Slaughter is a contributing editor to the Financial Times and writes a bi-monthly column for Project Syndicate. She provides frequent commentary for both mainstream and new media and curates foreign policy news for over 140,000 followers on Twitter. Foreign Policy magazine named her to their annual list of the Top 100 Global Thinkers in 2009, 2010, 2011, and 2012. She received a B.A. from Princeton, an M.Phil and D.Phil in international relations from Oxford, where she was a Daniel M. Sachs Scholar, and a J.D. from Harvard. She is married to Professor Andrew Moravcsik; they have two sons.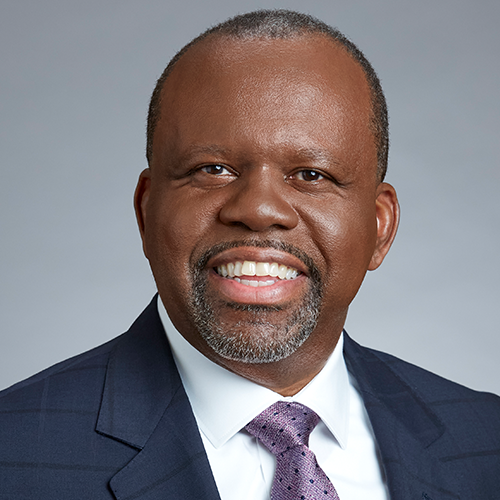 CEO, Southern Bancorp
Darrin Williams' career is a unique combination of law, business, and politics. Currently serving as the CEO of Southern Bancorp, Inc., Williams oversees the strategic direction and operations of each of Southern' s three Community Development Financial Institutions: Southern Bancorp, Inc., a bank holding company; Southern Bancorp Bank, one of America's largest rural development banks; and Southern Bancorp Community Partners, a 501(c)(3) development finance and lending organization – collectively known as "Southern."
Southern was founded nearly thirty years ago when some of the nation's most notable political, business and philanthropic leaders, including Bill Clinton, Rob Walton, Muhammad Yunus and the Winthrop Rockefeller Foundation to name a few, came together around a central idea – that the economic challenges facing many underserved communities could in part be addressed through the creation of a values-based financial organization focused on providing these services to those who most need them. With an initial investment of approximately $10 million and a mission to create economic opportunity, Southern has grown to become one of the most effective and largest community development organizations in the United States, as well as a model for an entire industry of mission-focused financial institutions known as Community Development Financial Institutions. Southern Bancorp today is a $1.6 billion asset organization with over 65,000 customers and 49 branches located primarily in underserved markets in the Mid-South.
Prior to leading Southern, Williams served as managing partner at the law firm of Carney, Williams, Bates, Pulliam & Bowman, PLLC, where he focused on representing institutional investors and consumers in class action litigation against some of the nation's largest publicly traded companies. Williams also served three terms of elected office in the Arkansas House of Representatives (2008-2013), serving as Speaker Pro Tempore of the 89th Arkansas General Assembly. As a lawmaker, he was recognized nationally for his legislative accomplishments, including being named a Champion of Small Business by the National Capital Coalition, an Aspen-Rodel Fellow in Public Leadership by the Aspen Institute, and listed as one of 12 state legislators from around the country to watch by Governing Magazine. Williams received his Bachelor of Arts degree from Hendrix College, his Juris Doctor from Vanderbilt University School of Law, and his Master of Laws degree in Securities and Financial Regulation from Georgetown University Law Center in Washington, D.C.
FREQUENTLY ASKED QUESTIONS
1
How is Heartland Forward different from other think tanks?
Heartland Forward is the only "think" and "do" tank dedicated entirely to the heartland region. In addition to our unique regional focus, we call ourselves both a "think tank" and a "do tank" because we actively work to put our research into action.
2
Can I attend the Heartland Summit?
The Heartland Summit is a by-invitation-only event. A small group of business and thought leaders will be invited to attend. You can follow along with some of the event's keynote speakers and panel sessions at our website and by following #HeartlandSummit/#MeetInTheMiddle.
3
What is the mission of the Heartland Summit?
The Heartland Summit is designed to kick-start economic growth and social innovation by strengthening connections between some of our nation's best thinkers, problem-solvers and investors. The best ideas for powering the Heartland's future will come from those who know it best and who can see the paths to progress and opportunities on the horizon.
4
What is the relationship between Heartland Forward and Heartland Summit?
The Heartland Summit is the flagship convening of Heartland Forward. It showcases the exciting innovation happening between the coasts, sparks frank conversations about the challenges the region is facing, and builds networks to sustain economic growth and power problem solving across the country.
5
How is the Heartland region defined?
The American Heartland is comprised of the 20 states in the middle of the country, which are those states included in the East North Central, West North Central, East South Central, and West South Central U.S. Census regions. The states are Alabama, Arkansas, Illinois, Indiana, Iowa, Kansas, Kentucky, Louisiana, Michigan, Minnesota, Mississippi, Missouri, Nebraska, North Dakota, Ohio, Oklahoma, South Dakota, Tennessee, Texas, and Wisconsin.
6
How is Heartland Forward funded?
Heartland Forward is registering as a 501 (c)(3) non-profit organization under IRS guidelines. We receive private donations from individuals who provide generous support to our efforts to help improve economic performance across the Heartland.
7
Where is Heartland Forward located?
Heartland Forward is based in Bentonville, Arkansas, but our work focuses on the entire Heartland region.
8
What does Heartland Forward do to achieve its mission?
We are achieving our mission through independent, data-driven research; action-oriented discussion; and impactful policy recommendations.
The Institute conducts applied economic research to analyze and explain the factors that influence regional economic development nationwide, while focusing on how these factors impact the American Heartland—especially micropolitan areas.
Heartland Forward focuses on both transformative and traditional research:
Transformative research concentrates on factors that impact the American Heartland's economy through innovation, such as research development and commercialization, human capital formation and labor force skills training, entrepreneurship awareness and capacity, access to early-stage risk capital, and issues around immigration, demographics, health status, and quality of place.
Traditional research focuses on traditional factors of economic activity, such as tax rates, wage levels, energy costs, regulatory structure, and other costs of doing business. In addition, it will explore how international trade, foreign direct investment, and business climate are influencing economic activity in the American Heartland.
Importantly, we are both a "think tank" and a "do tank," meaning we want to see our research in action. That's why Heartland Forward has five key goals for our research:
Identify emerging issues: Through our research efforts and the insights we gain, we identify new, timely issues that are affecting the Heartland's economy and communities.
Serve as a resource: We produce indices and rankings that regularly report on various economic and development factors in locales across the Heartland, presenting the data in accessible formats for media, government officials, researchers, and other interested parties.
Develop solutions and inform policy: We build on our senior staff's experience, strong partnerships, robust data, and expertise in economic theory to develop innovative, implementable economic and policy solutions that provide stakeholders with the tools to create high-quality jobs and foster industry expansion in the Heartland.
Build community: We provide our peers and supporters with research content relative to their organizations or communities, facilitate convenings (including Heartland Summit), and implement potential fundraising opportunities to allow us to continue working toward our mission.
Partner for greater impact: We evaluate potential collaborations with partners and devote our resources and attention to critical questions where we can have the biggest impact.
9
What is Heartland Forward's mission?
Our mission is to improve the economic performance in the center of the United States by advocating for fact-based solutions to foster job creation, knowledge-based and inclusive growth, and improved health outcomes.
10
Why Heartland Forward?
Most research and policy efforts by existing think tanks in the Heartland are focused on the specific state or metropolitan area where the think tank is located. Right now, there is minimal policy research and discussion focused on the Heartland as a whole. We think a cross-cutting view is critical to solving the region's challenges, and Heartland Forward will fill this void. While recognizing the differences between places in the center of the country, we will analyze the region holistically to identify common issues and solutions.
11
What is Heartland Forward?
Heartland Forward, an institute for economic renewal, is a nonpartisan, nonprofit "think and do tank" focused on improving economic performance in the center of the United States.