WE ARE AN INSTITUTE FOR
ECONOMIC RENEWAL
WE ARE A nonpartisan, nonprofit "think and do tank" focused on improving economic performance in the center of the United States. Heartland Forward is based in Bentonville, Ark., but our work focuses on the entire Heartland region which is comprised of 20 states.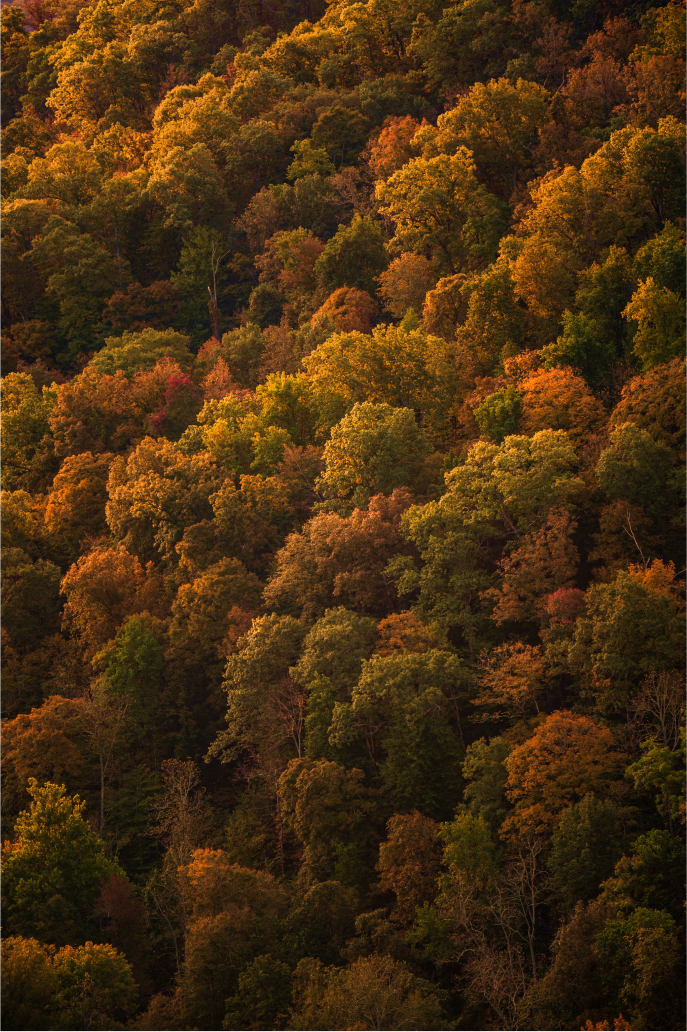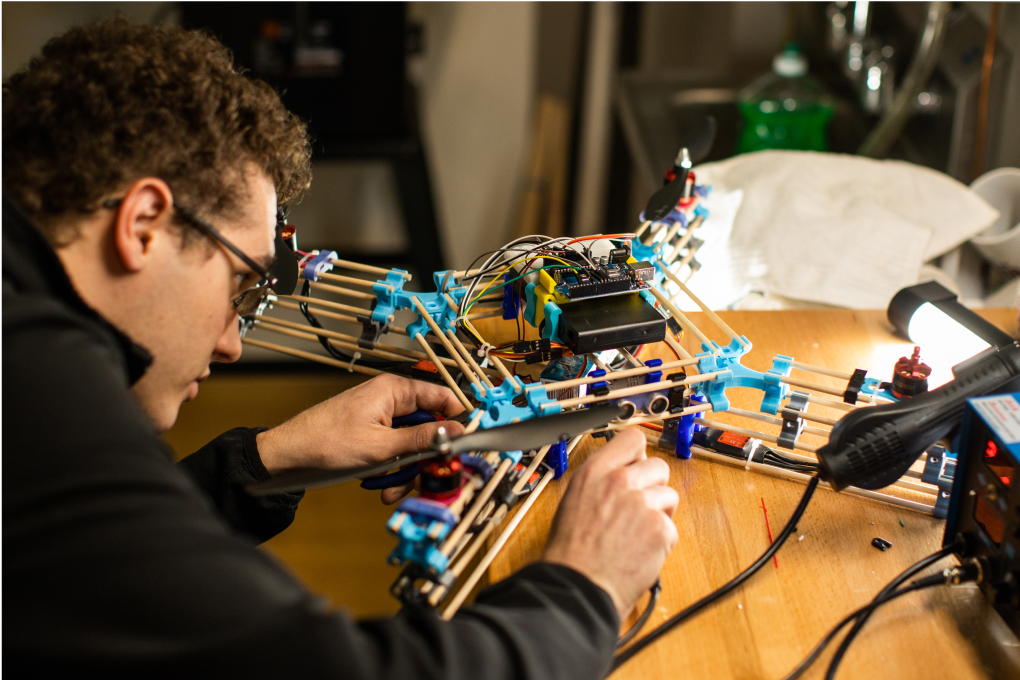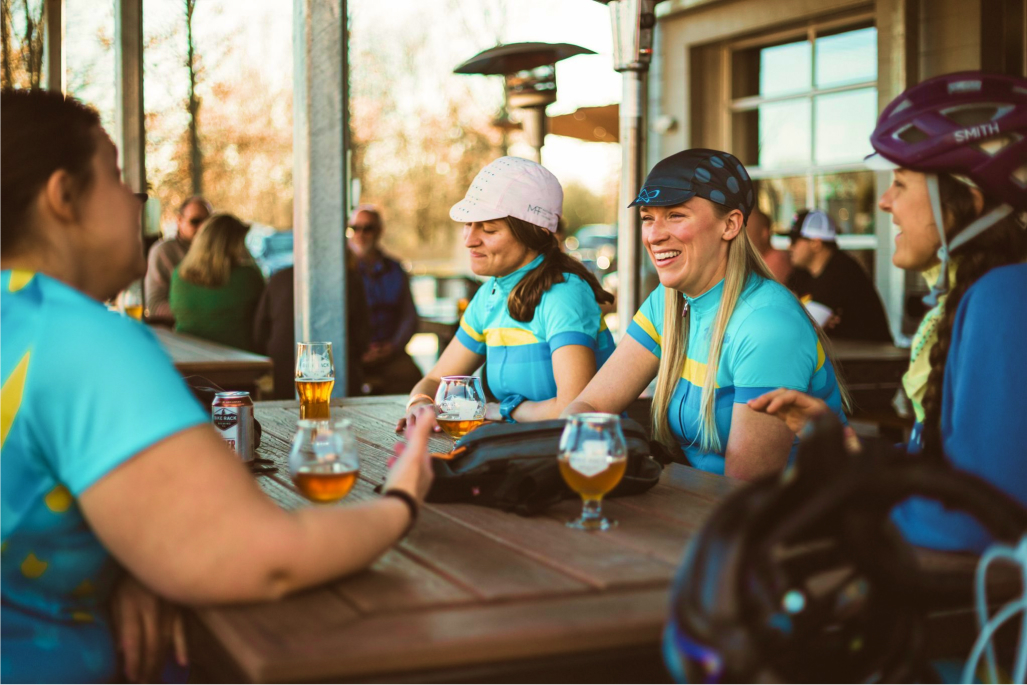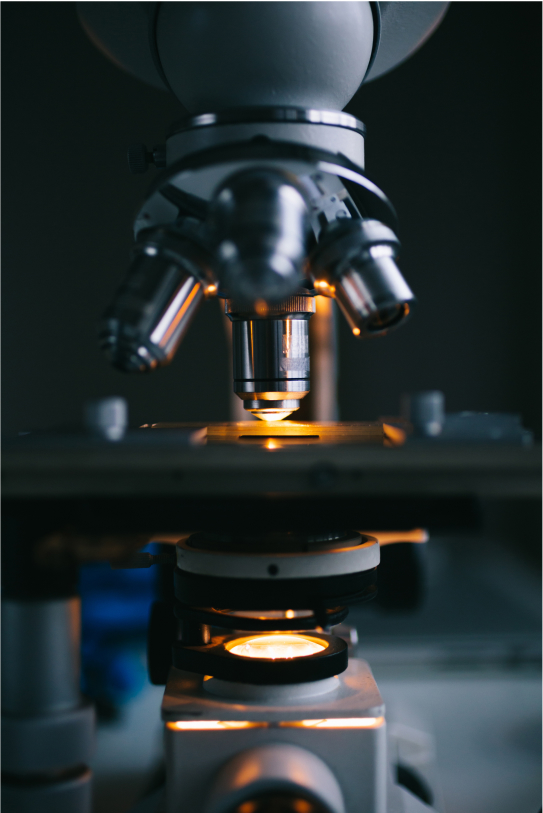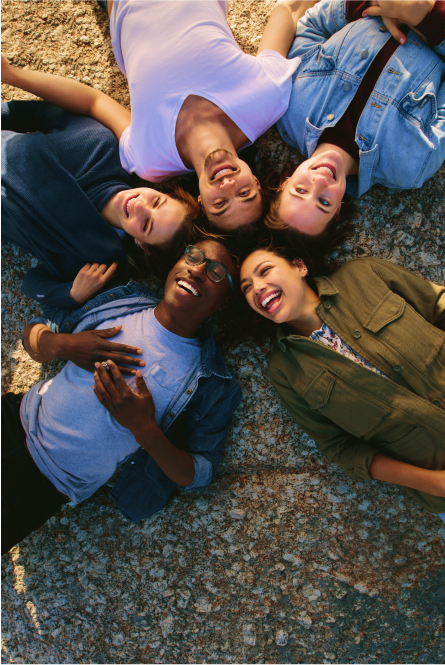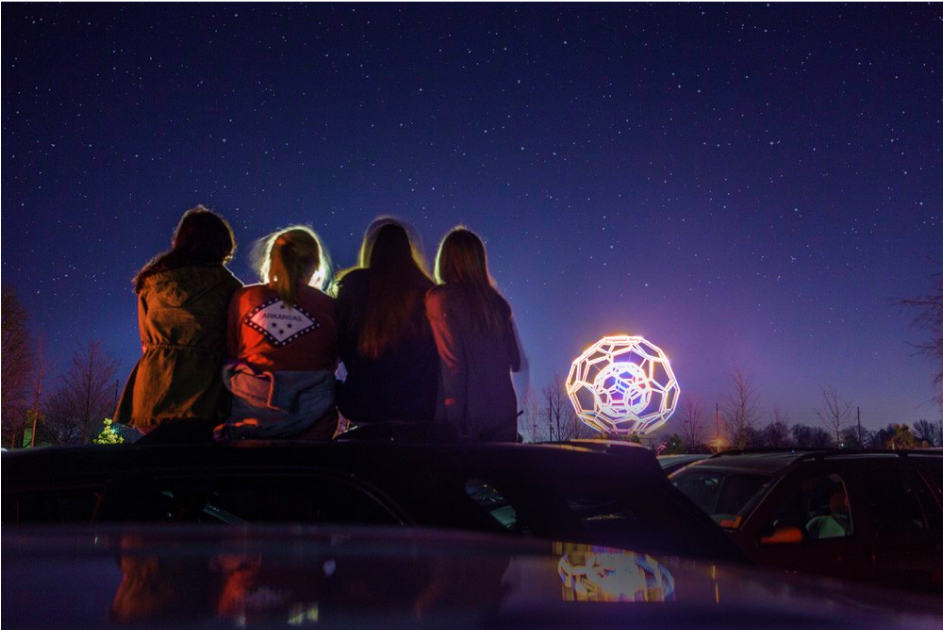 At Heartland Forward, our mission is to unleash the Heartland's potential and improve the economic performance in the center of the United States by advocating for fact-based solutions to foster:
Job creation
Knowledge-based & inclusive growth
Improved health outcomes
As a nonpartisan, nonprofit "think and do" tank, we are turning our analysis into action. We believe this is a differentiator in the work we do. Our five goals to meet this commitment are:
Identify emerging issues for the region's economy and communities
Serve as a resource for policymakers, business leaders, communities and other researchers
Develop policy solutions based on our data and economic expertise
Help change the narrative about the middle of the country by leading convenings, such as the Heartland Summit and other events across the Heartland
Partner and collaborate for greater impact
Since the Great Recession ended in 2009, the American Heartland has experienced weaker economic growth than the East and West Coasts. Yet many of the Heartland's cities and metro areas are among the nation's fastest growing. While recognizing the unique differences between locales in the Heartland's 20 states, we think it is critical to analyze the region holistically to identify common issues and solutions—and ensure Heartland communities develop, prosper and aren't left behind. That's why we use economic research to analyze and explain the factors that influence regional economic development nationwide while focusing on how these factors impact the American Heartland.
Most research and policy efforts by existing think tanks in the Heartland are focused on their individual state or metro areas within a state. We think a cross-cutting view is critical to solving the region's challenges, and Heartland Forward fills this void.
HEARTLAND SUMMIT
Heartland Forward pursues its mission through independent, data-driven research, action-oriented convenings, and impactful policy recommendations. Our flagship convening is the Heartland Summit, a two-day summit where policy leaders, entrepreneurs, elected officials, and economic development officials come together to meet in the middle and pursue solutions to strengthen the Heartland's economy.
At Heartland Forward, we focus on four program areas:
Innovation & entrepreneurship
Regional economic competitiveness
Human capital & workforce development
Health & wellness
And to do this, we use two types of research: transformative and traditional.
Transformative research analyzes issues affecting innovation such as skills training, entrepreneurship and access to capital
Traditional research concentrates on factors such as tax rates, wage levels and the cost of doing business
The Heartland should never feel its economic future is hopeless. If America is to succeed, the Heartland must succeed. After all, the Heartland is the heart of America.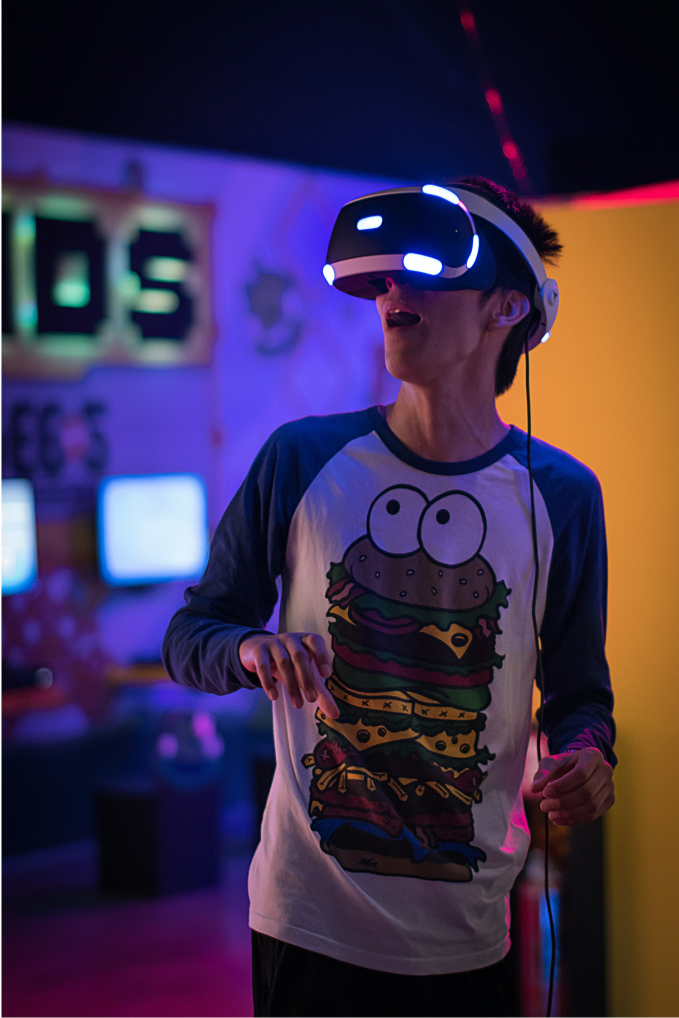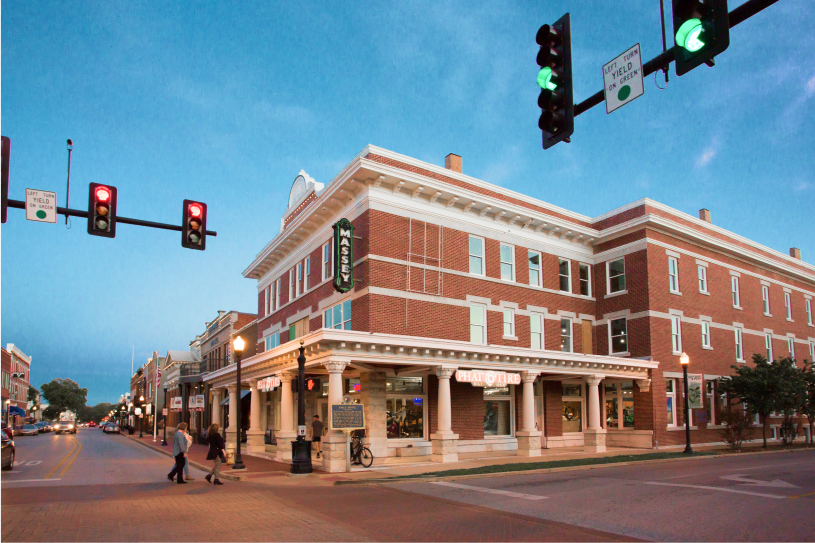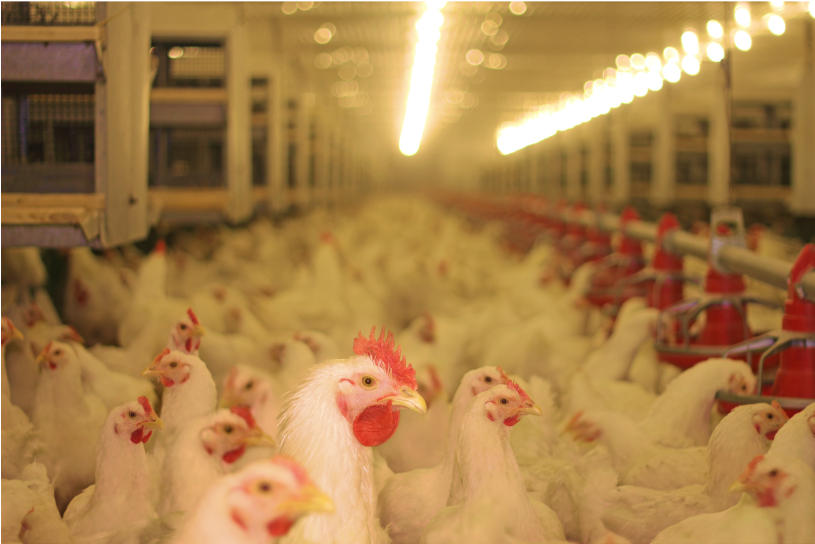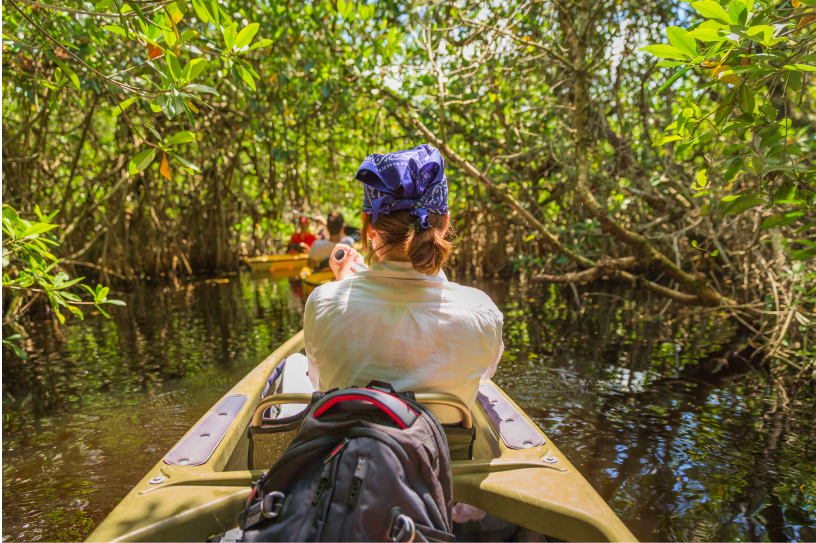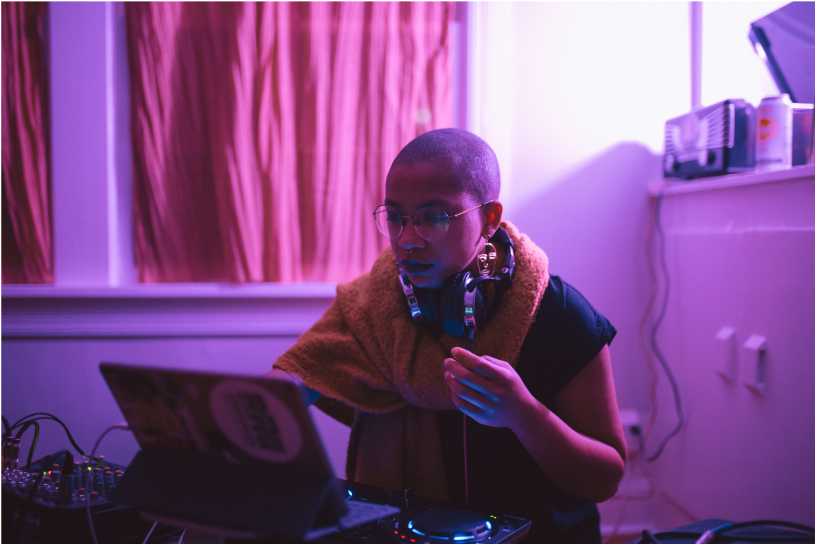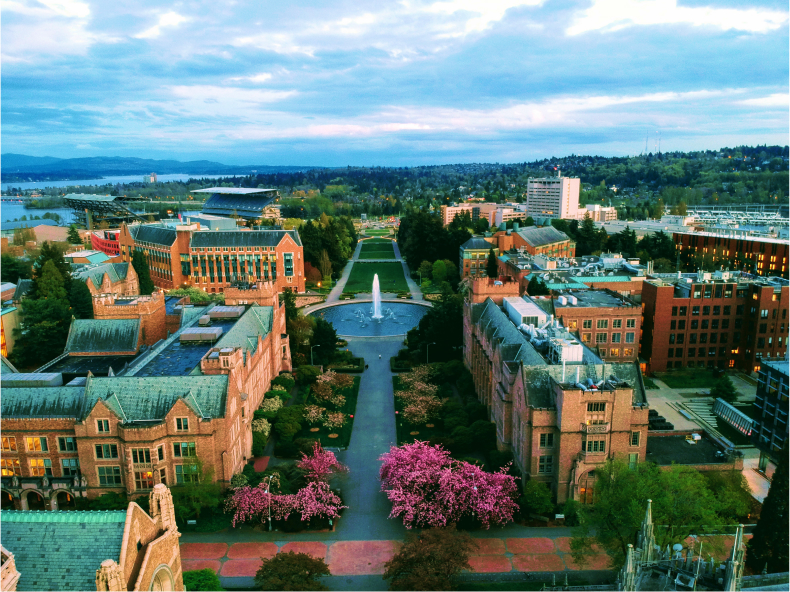 Ross DeVol
President and CEO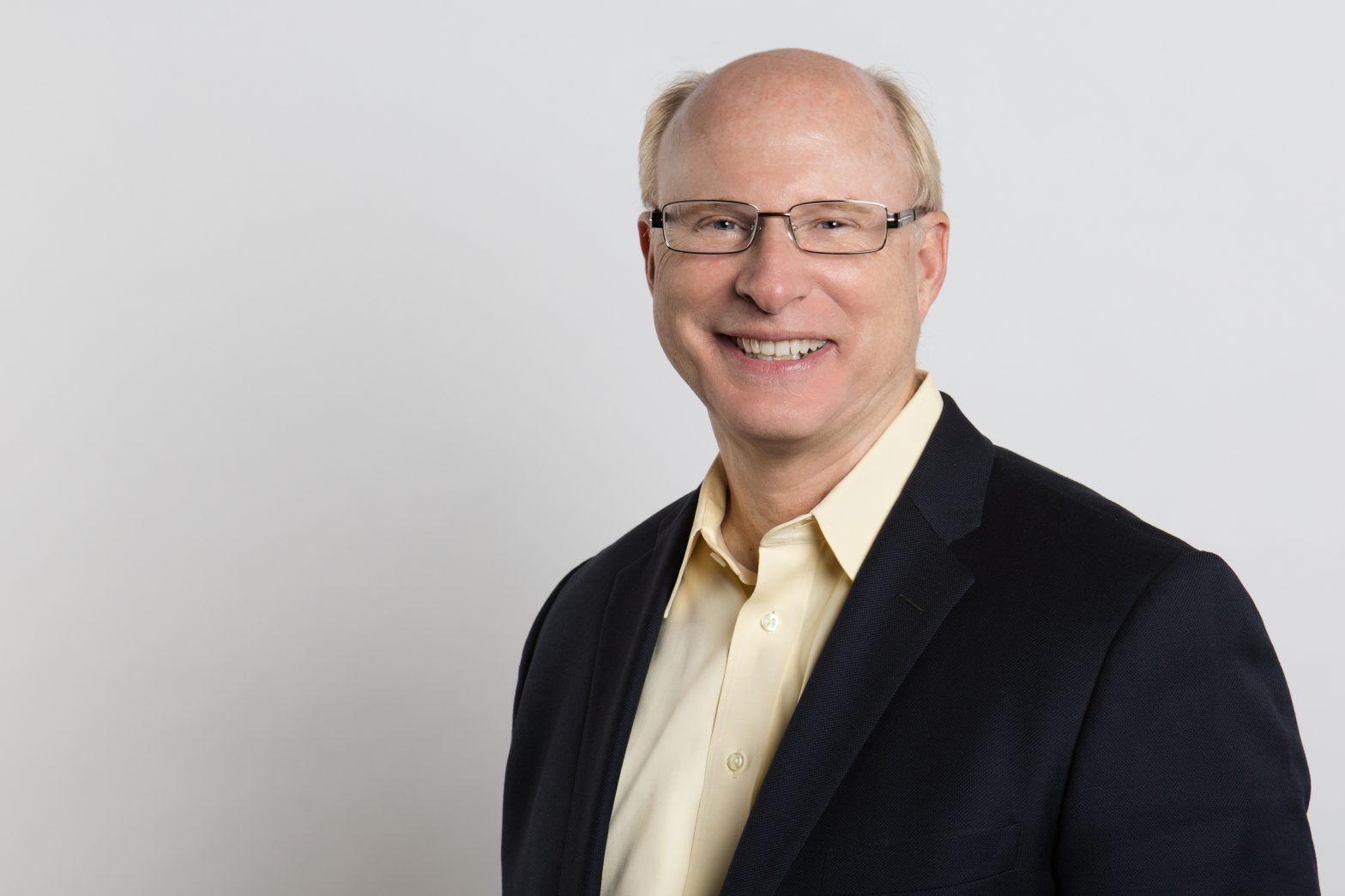 President and CEO, Heartland Forward. Heartland Forward's goal is to promote regional innovation and entrepreneurial ecosystems that foster job creation, wage gains, health and wellbeing and economic growth for the American Heartland. Heartland Forward pursues its mission through independent, data-driven research, action-oriented convenings, such as the Heartland Summit, and impactful policy recommendations and programs such as "Connecting the Heartland."
Heartland Forward works with universities, colleges, the business community, economic development officials, public policy leaders and philanthropy to analyze resources supporting the startup community and identify workforce and talent gaps. DeVol has raised the profile of Heartland Forward through media engagement with quotes in the New York Times, Wall Street Journal, Economist and Axios, and op-eds in the Dallas Morning News, Milwaukee Journal Sentinel and Des Moines Register as well as TV appearances throughout the heartland.
DeVol was the former chief research officer for the Milken Institute where he spent nearly 20 years, an economic think tank headquartered in California. He oversaw research on international, national and comparative regional growth performance; access to capital and its role in economic growth and job creation; and health-related topics. He has been ranked among the "Superstars of Think Tank Scholars" by International Economy magazine.
Angie Cooper
Executive Director, Heartland Summit and Chief Program Officer, Heartland Forward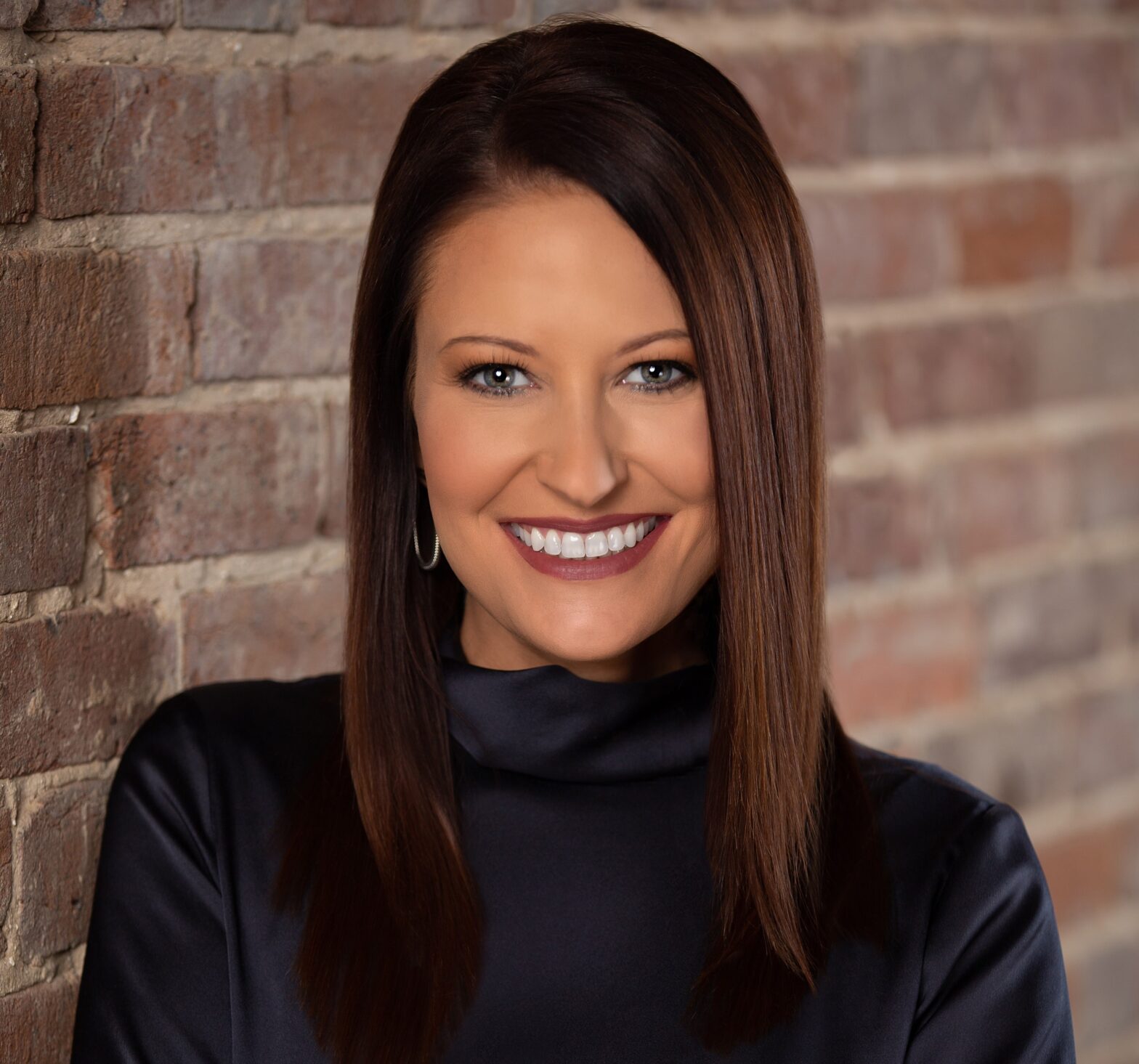 Angie Cooper leads Heartland Summit and Heartland Forward's programming efforts. The Heartland Summit is the flagship convening of Heartland Forward, a Bentonville, AR-based "think and do" tank focused on advancing economic performance and opportunity in the center of the country.
As Chief Program Officer, Angie is focused on turning Heartland Forward's research into action, creating new partnerships, leading on policy solutions, and serving as a resource for Heartland communities.
For more than 16 years, Angie worked in international and domestic public policy and government affairs for Walmart Stores, Inc., most recently as Senior Director of Global Public Policy. Angie also worked in various departments within Walmart including: Merchandising, Public Affairs, State and Local Government Relations and the Walmart Foundation.
While at Walmart, Angie served as Walmart's Chair of the Women's Resource Council (WRC). The WRC is a group of women and men who cultivate an inclusive environment and act as a forum to connect, develop and advocate for their members. Angie has also served on the board for the Asian Pacific American Institute for Congressional Studies (APAICS) and the American Council of Young Political Leaders (ACYPL). Angie currently serves on the board as chair for Common Threads, a nonprofit organization that provides hands-on, cooking and nutrition education to children, parents and educators in under-resourced communities.
Angie is a native of Oklahoma and a graduate of Oklahoma State University.
Katie Milligan
Program Manager of Innovation and Entrepreneurship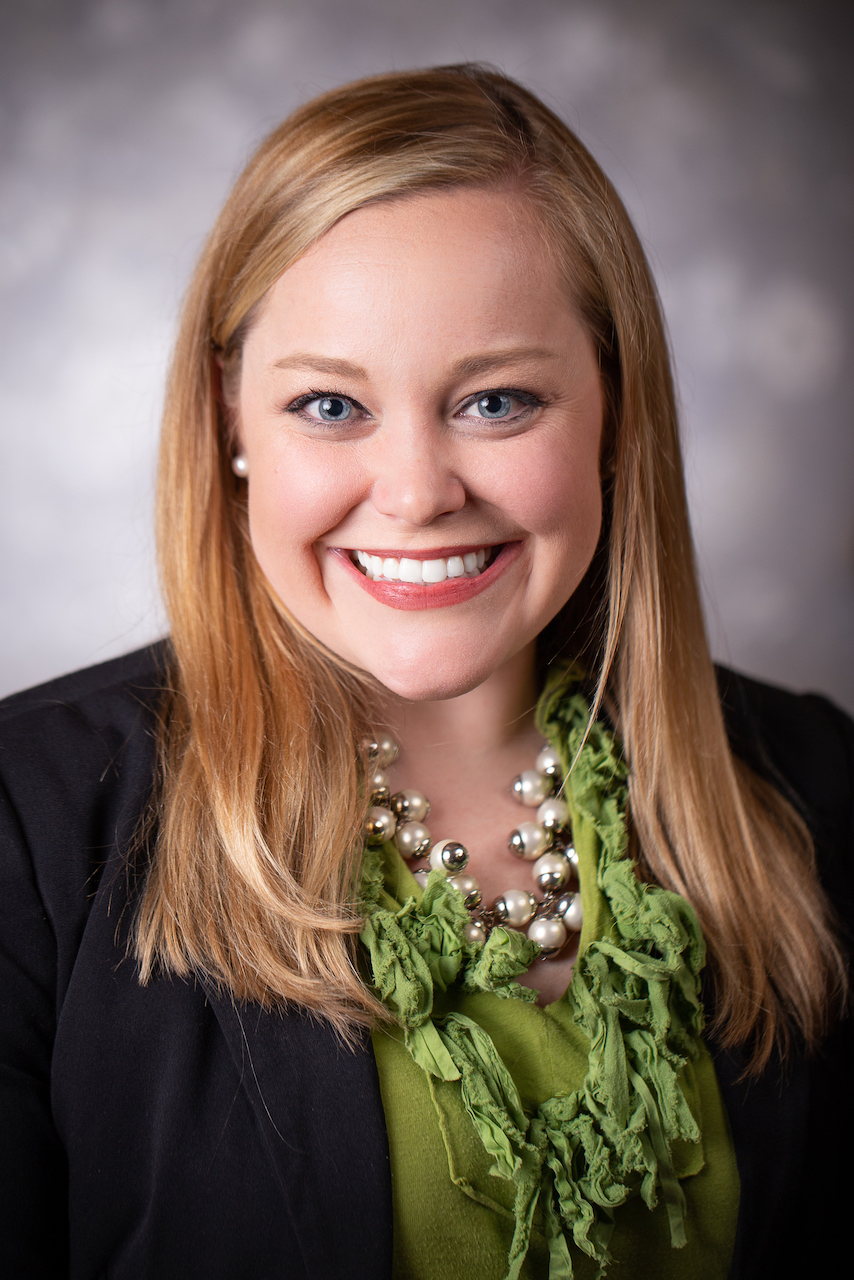 Katherine (Katie) Milligan brings the power of public policy to building entrepreneurial communities. Born and raised in the Heartland, she currently serves as the Program Manager for Innovation and Entrepreneurship for Heartland Forward.
Katie previously served as the Chief of Staff for Start Co., a venture development organization based in Memphis, TN and as the Director of Small Business and Entrepreneurship for the Delta Regional Authority (DRA), a federal agency that works to improve regional economic opportunity in the eight-state Delta region. While at the DRA, Katie launched the Delta Entrepreneurship Network, a competitive fellowship program to identify entrepreneurs and entrepreneurship support organizations in the Delta.
Katie has served as a US delegate at the Global Entrepreneurship Congress and is currently serving as the Board Chair for the Clinton School of Public Service Alumni Board. Katie has a B.A. in political science from the University of Mississippi and a M.P.S. from the University of Arkansas Clinton School of Public Service.
Blake Woolsey
Chief Communications and Development Officer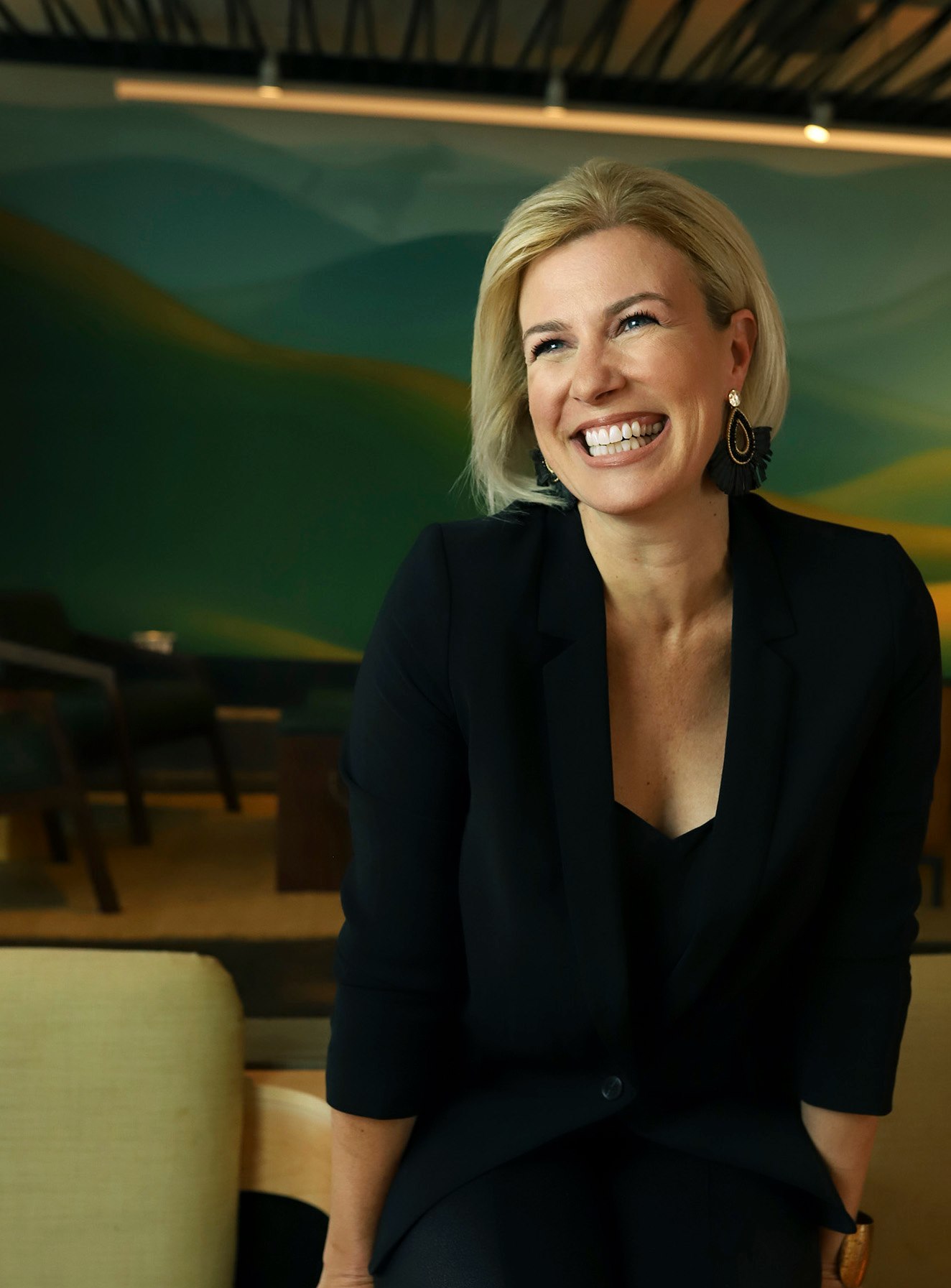 As a native of Texas, Woolsey has been consulting for nearly three years helping clients primarily with strategy, communications, and development. Prior, she served as the executive vice president at Fayetteville, Ark.-based public relations agency Mitchell from 2008 to 2018. She served on the executive committee and advised clients in media relations, strategy, and messaging for global brands and nonprofits.
Prior to her role with Mitchell, Woolsey was a partner and co-owner of Executive Communications Consultants, LLC, where she offered facilitated strategy sessions, public speaking workshops, media training, and private coaching for executives. She also served as a senior development officer at the University of Arkansas' College of Business, taking the lead on the school's Campaign for the 21st Century and solidifying a $50 million gift from the Walton Family Charitable Support Foundation, which at the time was the largest ever gift to an American business school.
Woolsey was honored in 2018 by the Fayetteville Chamber of Commerce with the Mrs. Sarah Jessie Young Leadership by Example Award. She was also appointed to the Northwest Arkansas National Airport's board of directors in 2015 and has served as its first female chair since 2018.
Paige Jernigan
Director of Development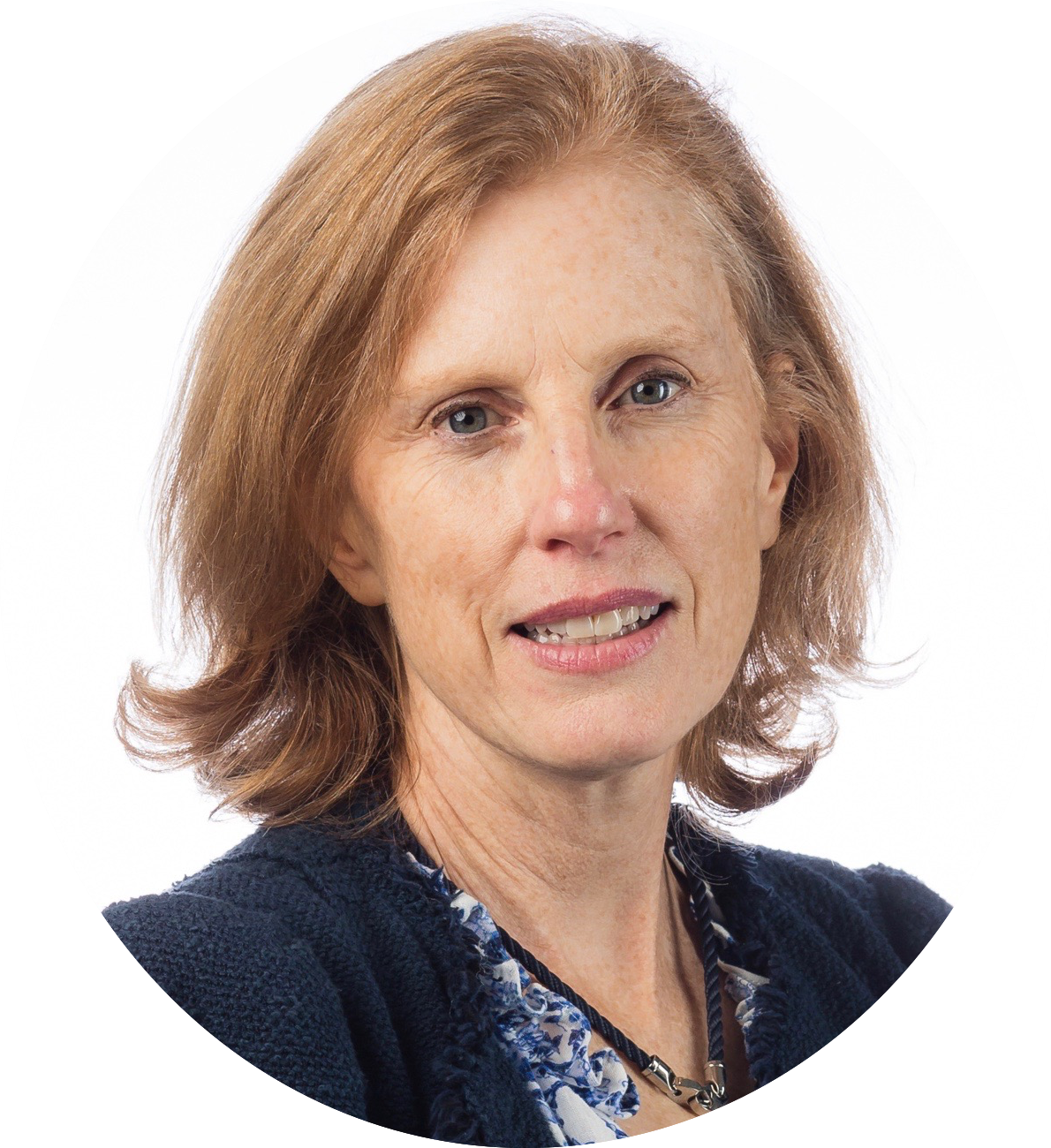 An Arkansas native from Pine Bluff.
Paige started her career as a telecom research analyst at Goldman Sachs in New York and London. She is a Strategic Advisor to the disaster relief tech startup Everest Effect, and PeopleShores, a tech services outsourcing company enabling disadvantaged youth in underserved communities opportunities in tech services.
Paige is a founding member of the Delta Arts District, an impact collaboration creating consumer packaged goods from the Arkansas/Mississippi Delta, including Yazoo Yaupon Tea, Yaupon Brothers American Tea Company, and Ilex Organics. She co-launched the Democrats Abroad network in London for Mike Bloomberg's 2020 campaign and co-founded an English literacy company based in Shanghai.
She has given more than 15 years of service to educational institutions, serving as a Trustee to three independent schools in London and the U.S., helping create and execute capital and annual fund campaigns. She graduated from Hollins University and received her MBA from Kellogg at Northwestern.
Shelly Wisecarver
Communications and Program Manager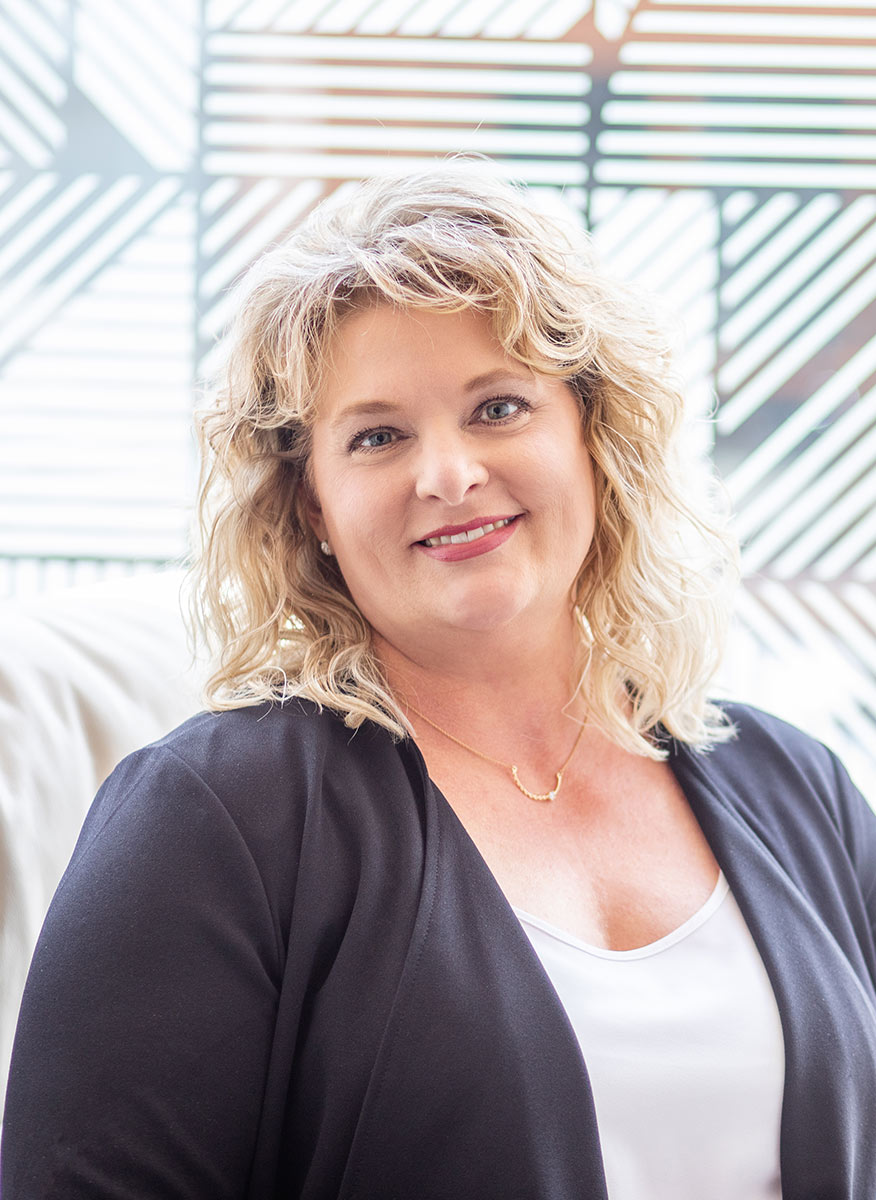 Shelly Wisecarver supports Ross DeVol and manages the internal communications and website for Heartland Forward. She has co-authored Micropolitan Success Stories from the Heartland, The American Heartland's Position in the Innovation Economy, and others.
As a multifaceted entrepreneur, she has begun several startups across the American Heartland, including the CEO of the Heartlands largest dental manufacturing and dental supply companies and numerous customer-facing retail establishments. She attended the University of Arkansas, where she received the prestigious Chancellors Scholarship and graduated Summa Cum Laude with a Bachelor of Arts in nonprofit business communication.
Shelly is passionate about the nonprofit sector as she served as VP for the Wautoma, WI Area Chamber of Commerce and as an instructor for the Christian Women's Job Corps. She loves animals and owned a rehabilitation sanctuary for llamas, alpacas, rabbits, peacocks, and critters of all kinds. She resides in beautiful Bentonville, Arkansas, with her husband and dogs.
Dave Shideler
Chief Research Officer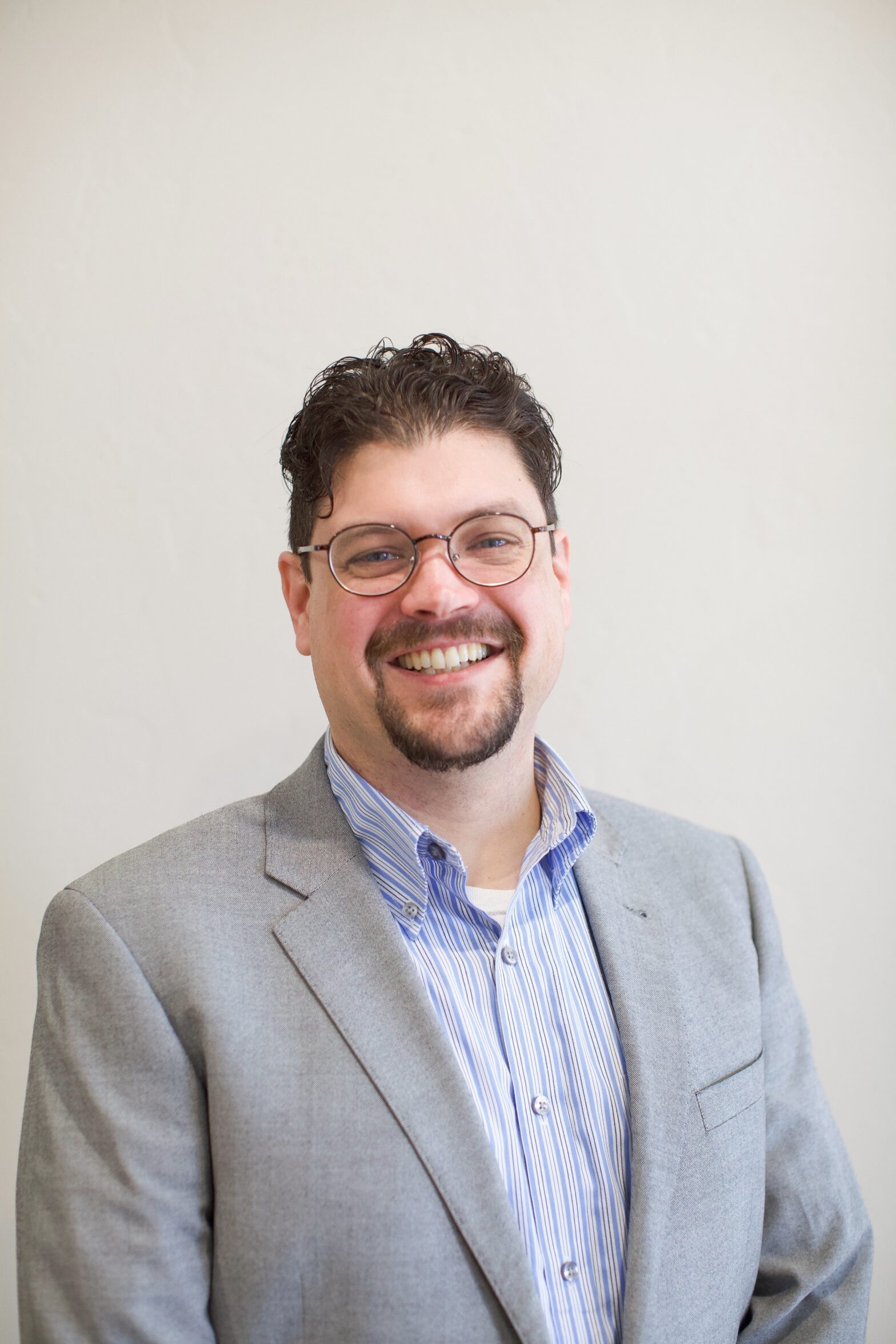 Shideler joins Heartland Forward after more than a decade at Oklahoma State University, most recently serving as a professor and Community and Economic Development Specialist in the Department of Agricultural Economics. In these roles, he oversaw projects in community and rural development and small business development, and published peer-reviewed research articles on the economic impacts of internet access, incentive programs, and local food production.
In his role as Chief Research Officer, Shideler will work collaboratively with Heartland Forward's research team, including visiting fellows Richard Florida and Joel Kotkin, to develop original research in several focus areas: regional competitiveness, innovation and entrepreneurship, building human capital, and addressing health risks and disparities.
Shideler holds a Ph.D. in Agricultural, Environmental and Development Economics and an M.A. in Economics from the Ohio State University, an M.S. in Agricultural Economics from the Pennsylvania State University, and a B.S. in Community and Rural Development from Clemson University.
Anusuya Chatterjee PhD
Director of Health Research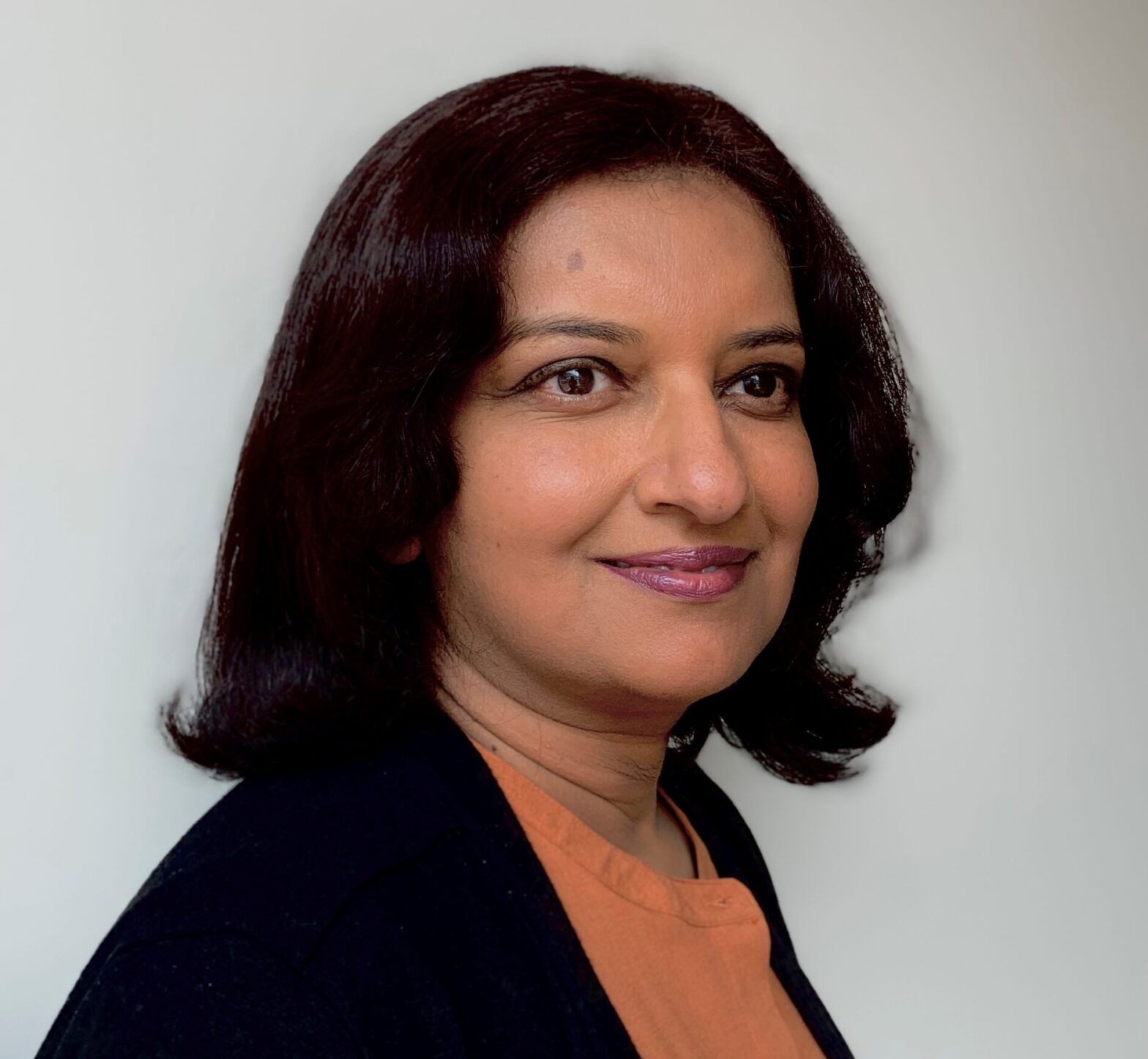 Anusuya Chatterjee is the Director of Health Research and in this role, she will focus on economic implications for heartland businesses and talent; partnership with Whole Health Institute. She specializes in issues related to health and longevity. Anu has several years of experience in academia and think tank policy research. An economist, Chatterjee has led efforts on several impactful topics that include chronic disease prevention and management, obesity, the economics of nutrition, investment in medical technologies, and aging.
Her work has featured in mainstream outlets, including Forbes and the San Diego Union Tribune. They have published Chatterjee's opinion articles and have quoted and cited her as an expert.
Chatterjee received a PhD in economics from the State University of New York, Albany; a master's degree from the Delhi School of Economics; and a bachelor's degree from Jadavpur University in India.
Julie Trivitt
Senior Economist
Julie Trivitt joins Heartland Forward from the University of Arkansas where she was a faculty member in both the Economics and Education Reform departments for the past 8 years. She has several academic publications on the economics of education and education finance. She has lived in the Heartland her entire life and is excited to join the team working to advance economic opportunities for the middle of the nation.
She has a PhD and MS in Economics from the University of Arkansas. Her bachelor's degree is also in Economics and was earned at Missouri State University. She aspires to be an herb gardener, a cruise director, and a librarian.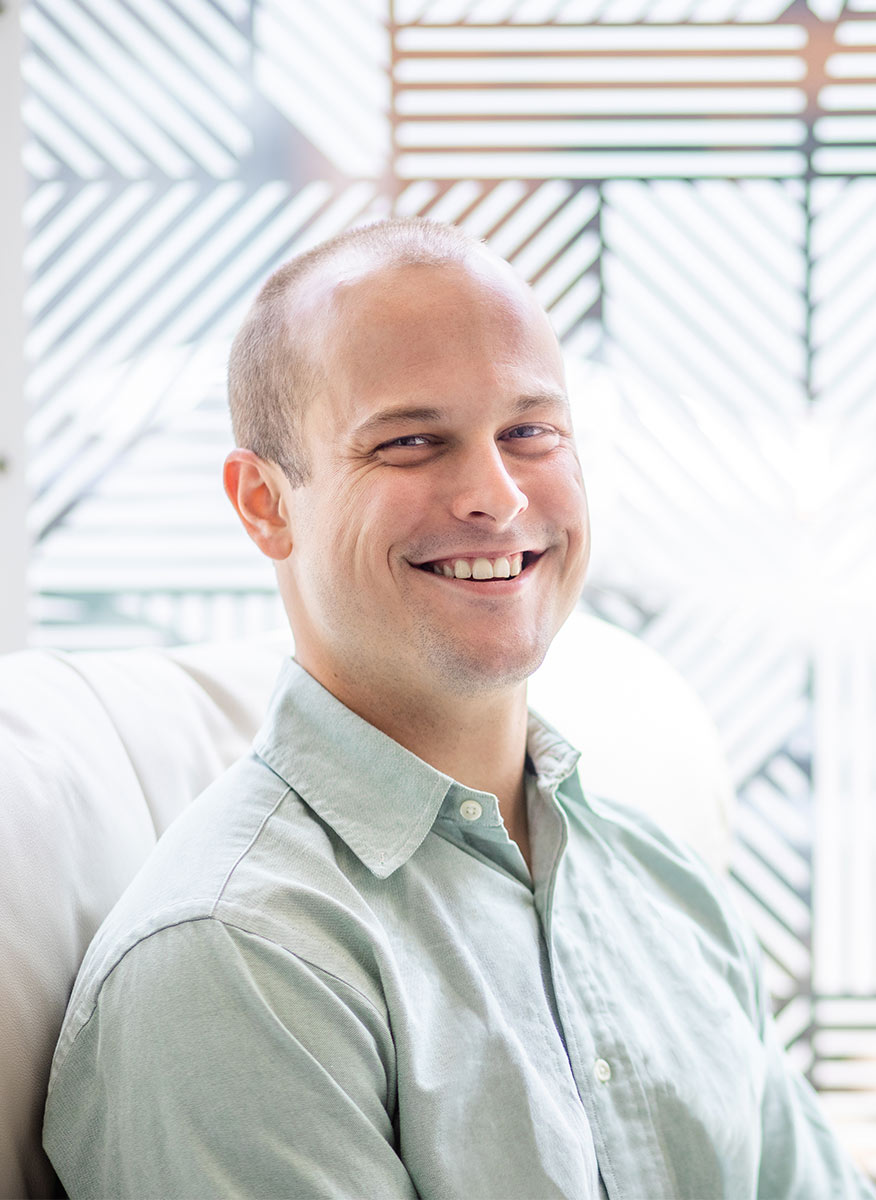 In his role, Jonas directs Heartland Forward's entrepreneurship-focused research projects, co-authors reports and conducts data analysis.
Prior to joining Heartland Forward, Jonas was a senior research associate for the Federal Reserve Bank of St. Louis, where he conducted spatial analysis, created surveys and co-authored peer-reviewed journal articles, reports and blog posts on housing, trade, agricultural finance, and the macroeconomy.
Jonas holds a Bachelor of Science in economics with a focus on quantitative analysis from Auburn University. He is on the advisory board for the Center on Rural Innovation's Rural Opportunity Map. In his free time, Jonas is a volunteer mountain biking coach for a Bentonville-area junior high school.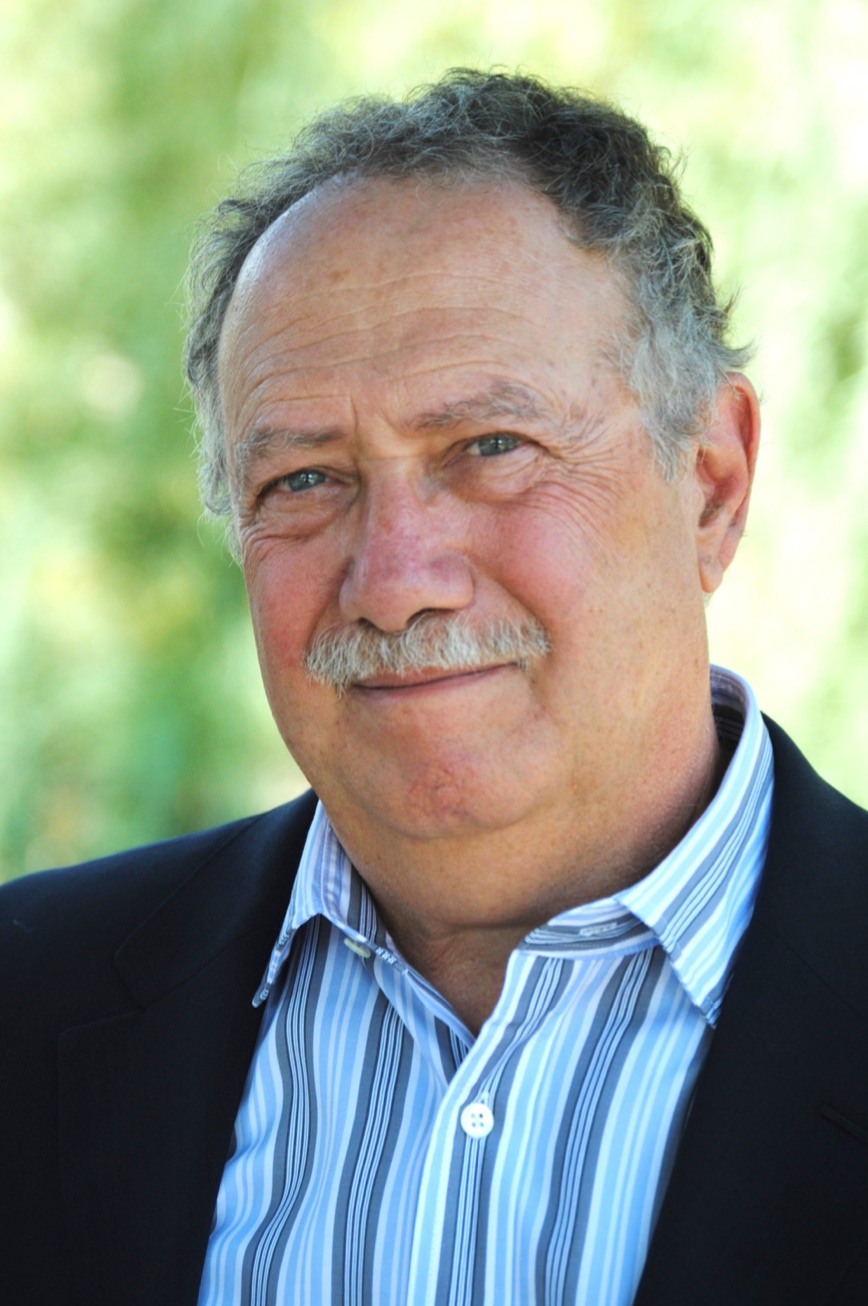 Senior Fellow
Described by the New York Times as "America's uber-geographer," Joel Kotkin is an internationally-recognized authority on global, economic, political and social trends. His work over the past decade has focused on inequality and class mobility as well as how regions can address these pressing issues. Mr. Kotkin is the Presidential Fellow in Urban Futures at Chapman University in Orange, California and Executive Director of the Houston-based Center for Opportunity Urbanism. He is Senior Fellow for Heartland Forward and Executive Editor of the widely read website NewGeography.com. A regular contributor to the City Journal, Daily Beast, Quillette and Real Clear Politics, he also writes a weekly column for Digital First Media, which owns numerous daily newspapers in the greater Los Angeles region.
Kotkin recently completed several studies including on Texas urbanism, the future of localism, the changing role of transit in America, and, most recently, California's lurch towards feudalism. He is co-author of a report published in 2018 on the revival of the American Heartland for the Center for Opportunity Urbanism. As director of the Center for Demographics and Policy at Chapman, he was the lead author of a major study on housing, and recently, with Marshall Toplansky, published a strategic analysis for Orange County, CA. Author of THE HUMAN CITY: Urbanism for the Rest of Us (Agate Press) in 2016 and co-editor of the 2018 collection INFINITE SUBURBIA (Princeton University Press), Kotkin is the author of seven previously published books, including the widely praised THE NEW CLASS CONFLICT (Telos Press), which describes the changing dynamics of class in America.
Other past books include THE NEXT HUNDRED MILLION: America in 2050 (Penguin), which explores how the nation will evolve in the next four decades. THE CITY: A GLOBAL HISTORY and TRIBES: How Race, Religion and Identity Are Reshaping the Global Economy, were also published in numerous languages including Spanish, Chinese, Korean, Japanese, German and Arabic. Mr. Kotkin has published reports on topics ranging from the future of class in global cities to the places with the best opportunities for minorities. His 2013 report, "Post-familialism: Humanity's Future," an examination of the world's future demography, was published by the Civil Service College of Singapore and Chapman University.
Over the past decade, Mr. Kotkin has completed studies focusing on several major cities, including a worldwide study for the UK-based Legatum Institute on the future of London, Mumbai and Mexico City, and in 2010 completed an international study on "the new world order," also for Legatum, that traced transnational ethnic networks, particularly in East Asia. He has also done studies of New York, Los Angeles, New Orleans, Houston, San Bernardino, and St. Louis, among others, in addition to working in smaller communities, including a report with Praxis Strategy Group on the rise of the Great Plains for Texas Tech University.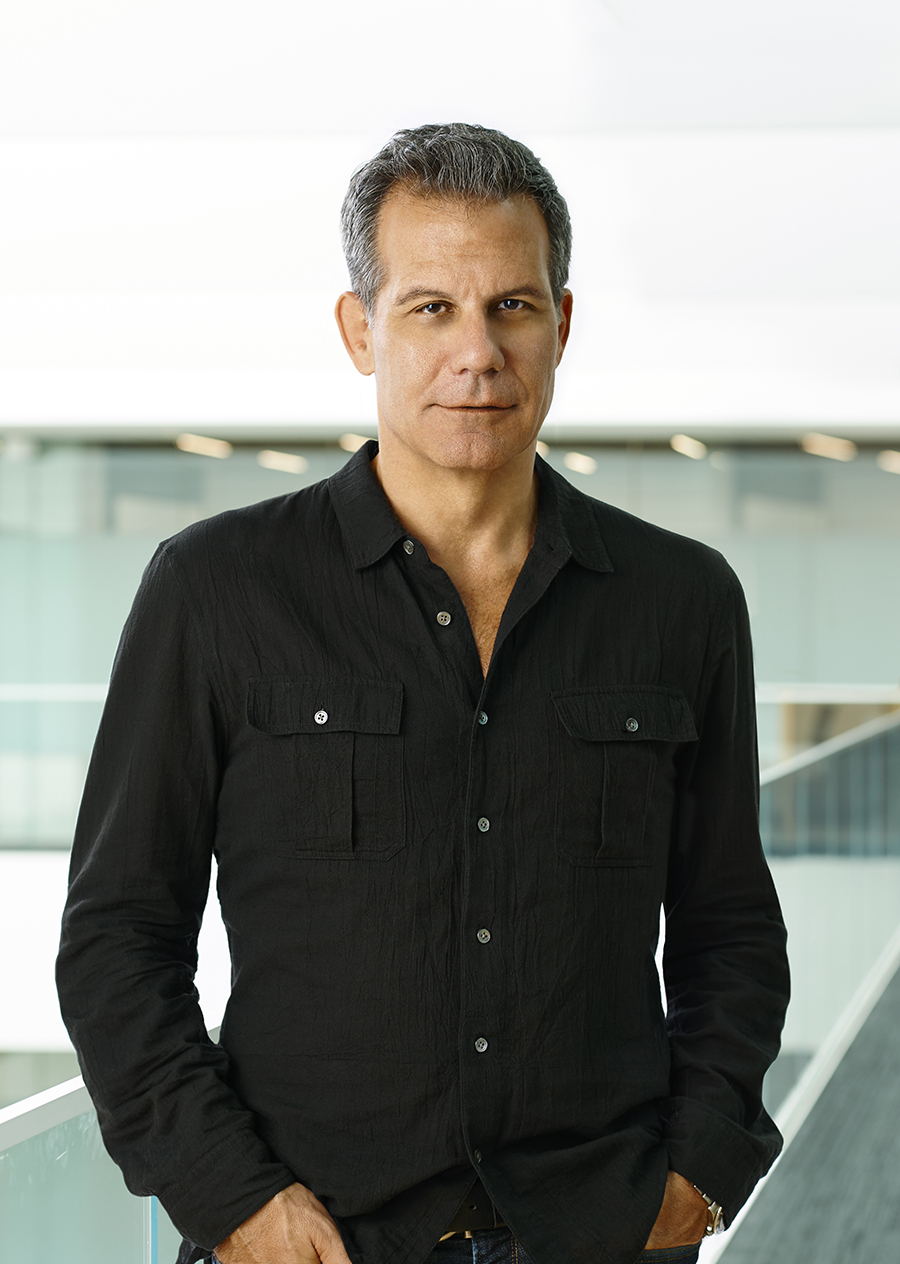 Senior Fellow, Heartland Forward, and University Professor, University of Toronto
Richard Florida is one of the world's leading urbanists.
He is a researcher and professor, serving as University Professor at University of Toronto's School of Cities and Rotman School of Management and a Distinguished Fellow at NYU and Florida International University.
He is a writer and journalist, having penned several global bestsellers, including the award-winning The Rise of the Creative Class and his most recent book, The New Urban Crisis published in April 2017. He serves as senior editor for The Atlantic, where he co-founded and serves as Editor-at-Large for CityLab.
He is an entrepreneur, as founder of the Creative Class Group which works closely with companies and governments worldwide.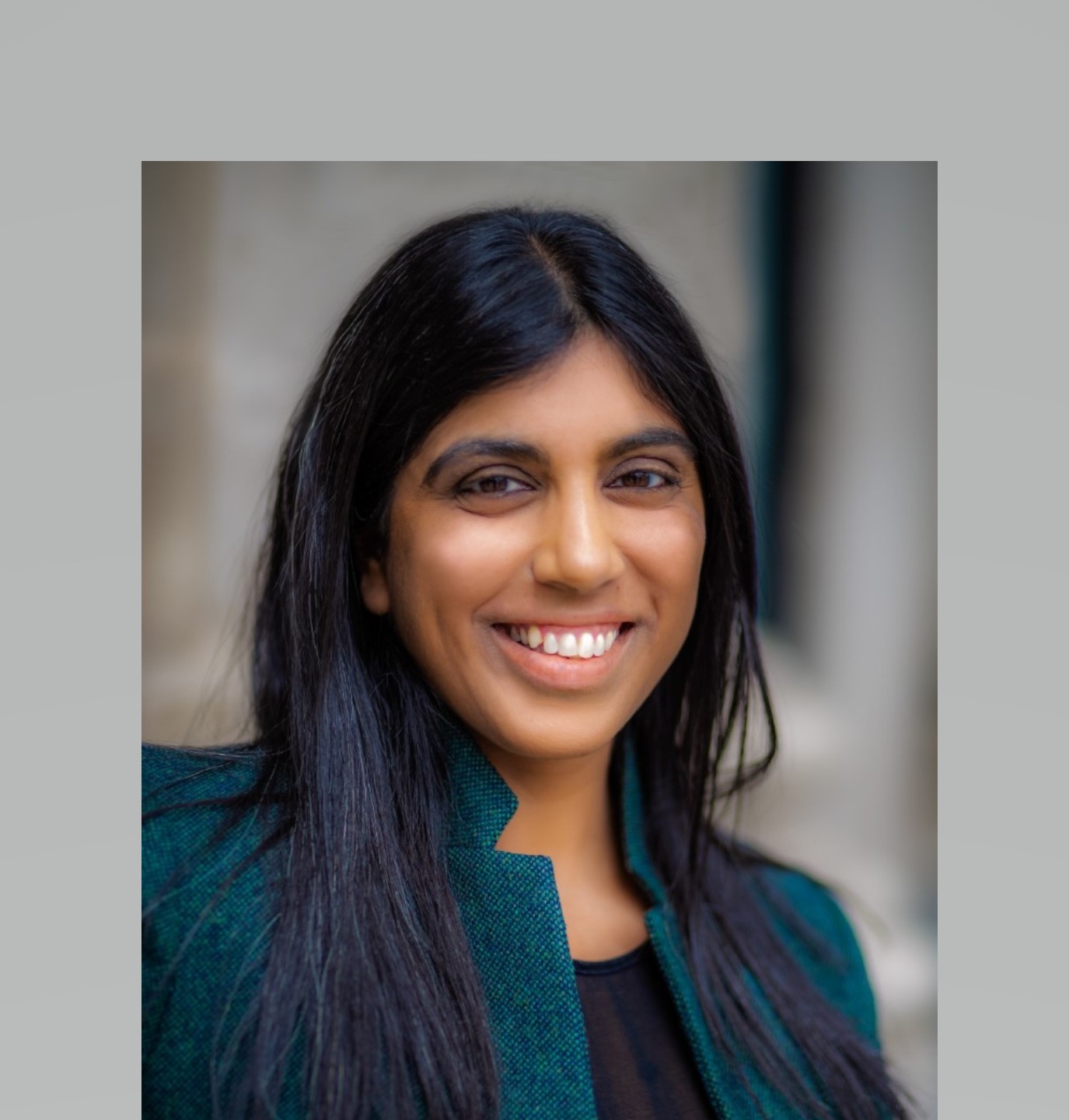 Fellow
Minoli Ratnatunga is an economist dedicated to helping communities prosper. Her work at think tanks, non-profits, and public institutions aims to inform and improve decision-making. Minoli is an Executive Advisor at Star Insights, a strategic advisory firm based in Los Angeles.
As the director of regional economics research at the Milken Institute, a think tank in Santa Monica, she led a team examining the role of innovation and human capital in regional growth. Through her research, she has developed a deep understanding of the best practices that have aided economic competitiveness. Minoli has spoken with media and policymakers in cities around the country to help local communities understand and use her work.
In her role as a FUSE Corps Executive Fellow with Los Angeles County, Minoli researched and wrote a comprehensive needs assessment for the Area Agency on Aging based on extensive qualitative stakeholder input. By building a deep understanding of the challenges faced by the community, her work helps foster more strategic and impactful policy choices at the agency.
In Pennsylvania, Minoli worked to improve the quality of life and regional competitiveness of greater Pittsburgh at the Allegheny Conference on Community Development, a civic leadership organization. Her policy research addressed a variety of issues affecting the local economy, including business taxes, transit and transportation funding, electricity markets and energy policy. To create positive change, this work required building coalitions of key stakeholders, engaging with elected officials, and distilling research into clear and informative briefs. Minoli also led the economic impact practice, conducting in-depth studies of strategic industries for external clients.
Minoli holds a bachelor's degree in Philosophy and Economics from the London School of Economics, and a Master of Science in Public Policy and Management from Carnegie Mellon University.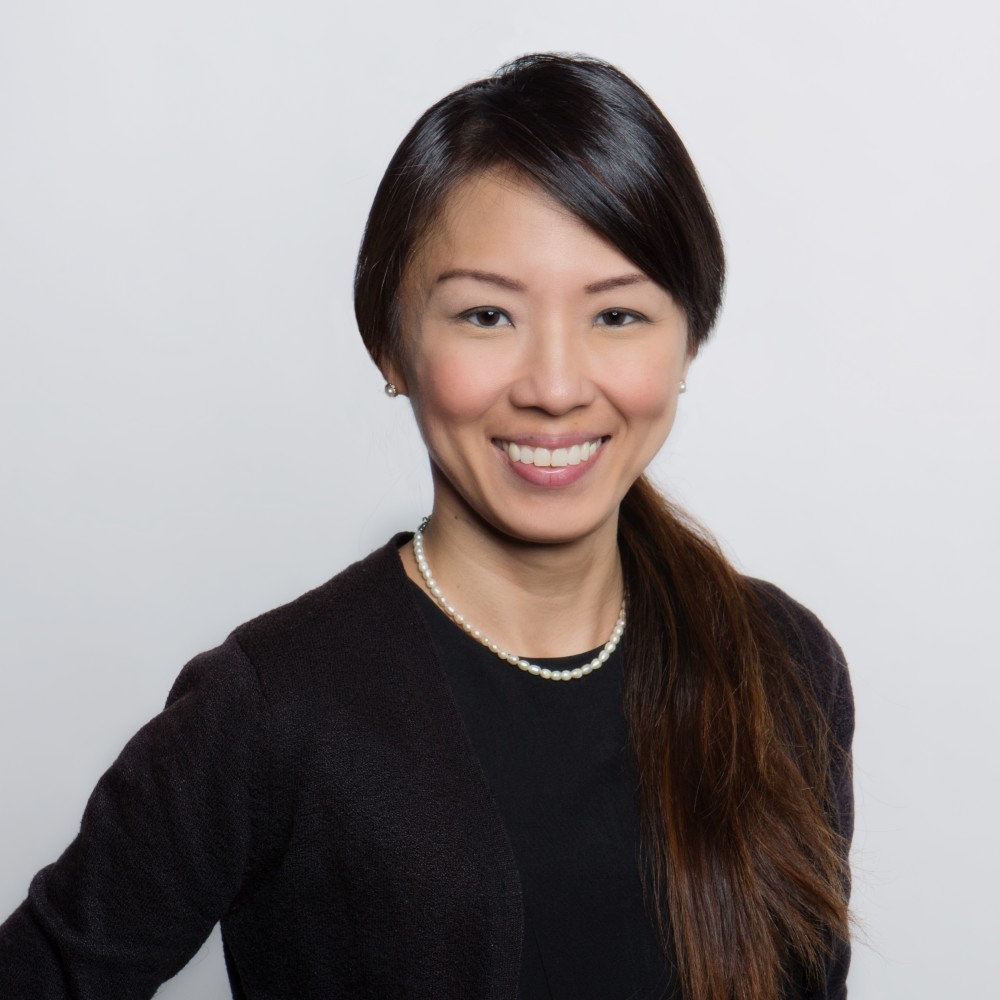 Fellow
Yee-Lin Lai is a Fellow with Heartland Forward. Also, Lai is a program officer with the Walton Family Foundation on the Home Region Program.
Prior to joining the foundation, Yee-Lin assisted the dean of the University of Arkansas Walton College of Business in conducting an assessment of the Northwest Arkansas entrepreneurial ecosystem.
Her previous roles include deputy director of the Ministry of Health and senior assistant director at the Ministry of Trade and Industry in Singapore.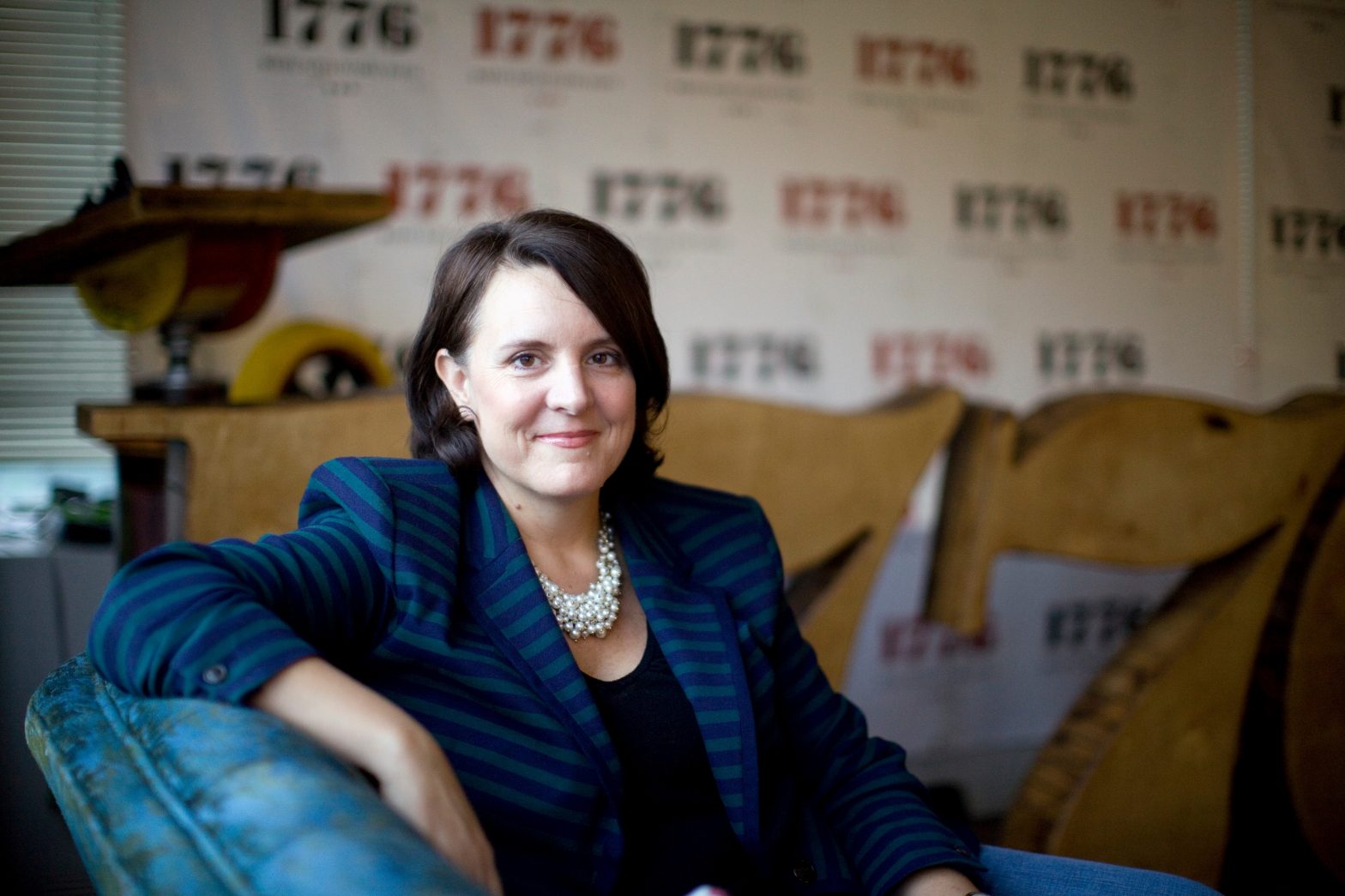 Fellow
Donna Harris is a fellow with Heartland Forward, an investor, technologist and serial entrepreneur whose work and investments have helped thousands of startups worldwide to grow and scale while solving some of our greatest challenges. She has been recognized as one of the top 25 female early-stage investors in the United States in 2021.

In addition to her role with Builders and Backers, Donna also is a General Partner in 1776 Ventures, a venture capital fund investing in more than 30 countries on five continents, and a Venture Partner at Praxis.

Donna previously was the Co-Founder of 1776, now the largest collection of incubators in the Northeast United States, Managing Partner of 1776 Ventures, and Managing Director of the Startup America Partnership.

Today she serves as a board member of both the Global Entrepreneurship Network and the National Center for Entrepreneurship, an Advisor to the Economic Innovation Group, and a Distinguished Fellow of the Ciocca Center for Principled Entrepreneurship at The Busch School.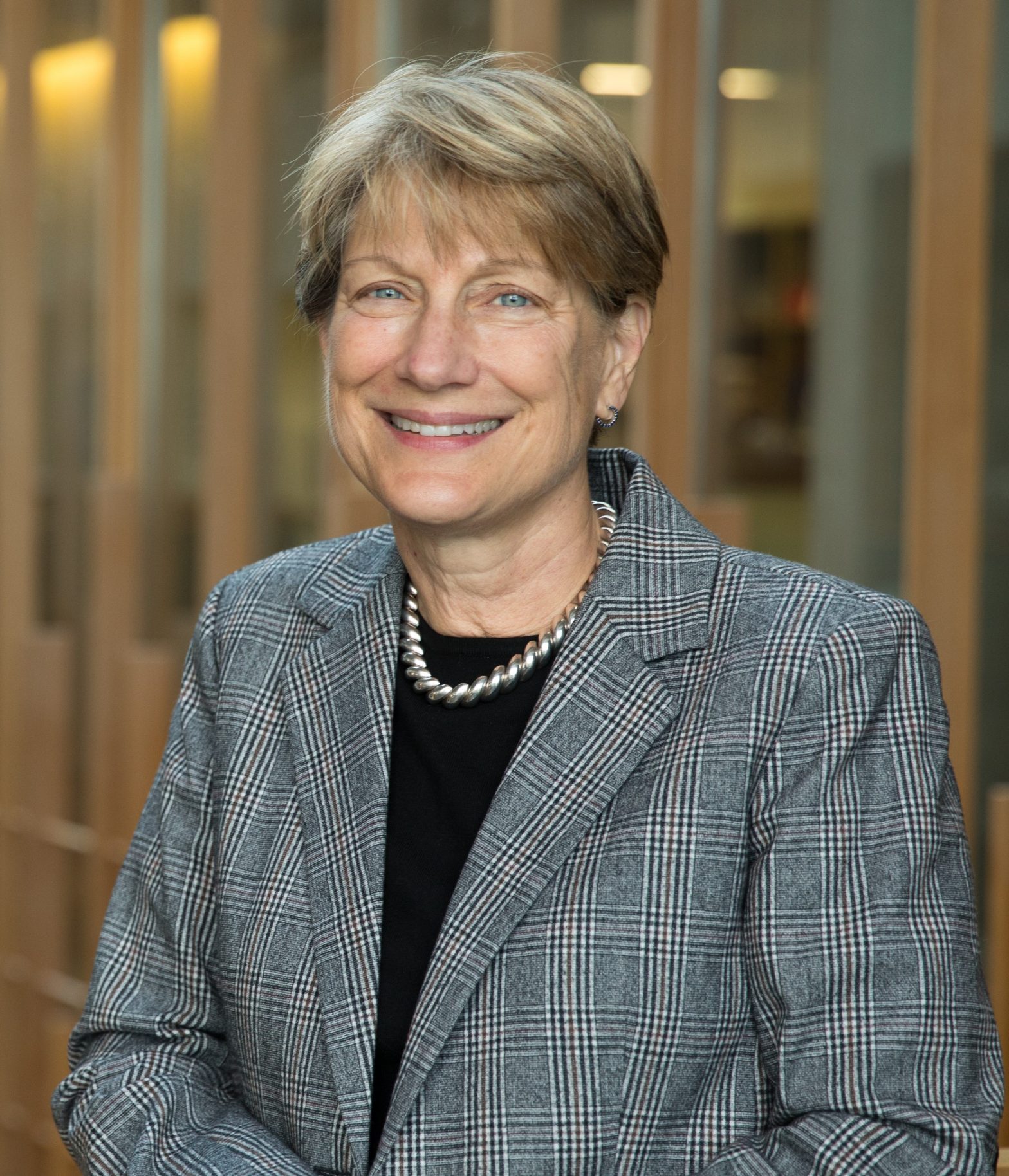 Senior Fellow
Maryann Feldman is a Senior Fellow for Heartland Forward to work on university commercialization and tech transfer research impact measurement. In addition, Feldman is the Heninger Distinguished Professor in the Department of Public Policy at the University of North Carolina, an adjunct professor of finance at Kenan-Flagler Business School and a research director at UNC Kenan Institute of Private Enterprise. Her research and teaching interests focus on the areas of innovation, the commercialization of academic research and the factors that promote technological change and economic growth. She was the winner of the 2013 Global Award for Entrepreneurship Research for her contributions to the study of the geography of innovation and the role of entrepreneurial activity in the formation of regional industry clusters.
FREQUENTLY ASKED QUESTIONS
1
Can I attend the Heartland Summit?
The Heartland Summit is a by-invitation-only event. A small group of business and thought leaders will be invited to attend. You can follow along with some of the event's keynote speakers and panel sessions at our website and by following #HeartlandSummit/#MeetInTheMiddle.
2
What is the mission of the Heartland Summit?
The Heartland Summit is designed to kick-start economic growth and social innovation by strengthening connections between some of our nation's best thinkers, problem-solvers and investors. The best ideas for powering the Heartland's future will come from those who know it best and who can see the paths to progress and opportunities on the horizon.
3
What is the relationship between Heartland Forward and Heartland Summit?
The Heartland Summit is the flagship convening of Heartland Forward. It showcases the exciting innovation happening between the coasts, sparks frank conversations about the challenges the region is facing, and builds networks to sustain economic growth and power problem solving across the country.
4
How is the Heartland region defined?
The American Heartland is comprised of the 20 states in the middle of the country, which are those states included in the East North Central, West North Central, East South Central, and West South Central U.S. Census regions. The states are Alabama, Arkansas, Illinois, Indiana, Iowa, Kansas, Kentucky, Louisiana, Michigan, Minnesota, Mississippi, Missouri, Nebraska, North Dakota, Ohio, Oklahoma, South Dakota, Tennessee, Texas, and Wisconsin.
5
How is Heartland Forward funded?
Heartland Forward is registering as a 501 (c)(3) non-profit organization under IRS guidelines. We receive private donations from individuals who provide generous support to our efforts to help improve economic performance across the Heartland.
6
Where is Heartland Forward located?
Heartland Forward is based in Bentonville, Arkansas, but our work focuses on the entire Heartland region.
7
What does Heartland Forward do to achieve its mission?
We are achieving our mission through independent, data-driven research; action-oriented discussion; and impactful policy recommendations.
The Institute conducts applied economic research to analyze and explain the factors that influence regional economic development nationwide, while focusing on how these factors impact the American Heartland—especially micropolitan areas.
Heartland Forward focuses on both transformative and traditional research:
Transformative research concentrates on factors that impact the American Heartland's economy through innovation, such as research development and commercialization, human capital formation and labor force skills training, entrepreneurship awareness and capacity, access to early-stage risk capital, and issues around immigration, demographics, health status, and quality of place.
Traditional research focuses on traditional factors of economic activity, such as tax rates, wage levels, energy costs, regulatory structure, and other costs of doing business. In addition, it will explore how international trade, foreign direct investment, and business climate are influencing economic activity in the American Heartland.
Importantly, we are both a "think tank" and a "do tank," meaning we want to see our research in action. That's why Heartland Forward has five key goals for our research:
Identify emerging issues: Through our research efforts and the insights we gain, we identify new, timely issues that are affecting the Heartland's economy and communities.
Serve as a resource: We produce indices and rankings that regularly report on various economic and development factors in locales across the Heartland, presenting the data in accessible formats for media, government officials, researchers, and other interested parties.
Develop solutions and inform policy: We build on our senior staff's experience, strong partnerships, robust data, and expertise in economic theory to develop innovative, implementable economic and policy solutions that provide stakeholders with the tools to create high-quality jobs and foster industry expansion in the Heartland.
Build community: We provide our peers and supporters with research content relative to their organizations or communities, facilitate convenings (including Heartland Summit), and implement potential fundraising opportunities to allow us to continue working toward our mission.
Partner for greater impact: We evaluate potential collaborations with partners and devote our resources and attention to critical questions where we can have the biggest impact.
8
What is Heartland Forward's mission?
Our mission is to improve the economic performance in the center of the United States by advocating for fact-based solutions to foster job creation, knowledge-based and inclusive growth, and improved health outcomes.
Most research and policy efforts by existing think tanks in the Heartland are focused on the specific state or metropolitan area where the think tank is located. Right now, there is minimal policy research and discussion focused on the Heartland as a whole. We think a cross-cutting view is critical to solving the region's challenges, and Heartland Forward will fill this void. While recognizing the differences between places in the center of the country, we will analyze the region holistically to identify common issues and solutions.
10
What is Heartland Forward?
Heartland Forward, an institute for economic renewal, is a nonpartisan, nonprofit "think and do tank" focused on improving economic performance in the center of the United States.