September 26, 2023
PRESS RELEASE: Applications Now Open for Detroit Residents to Turn Their New Business Ideas into Reality Through Builders + Backers Idea Accelerator Powered by Heartland Forward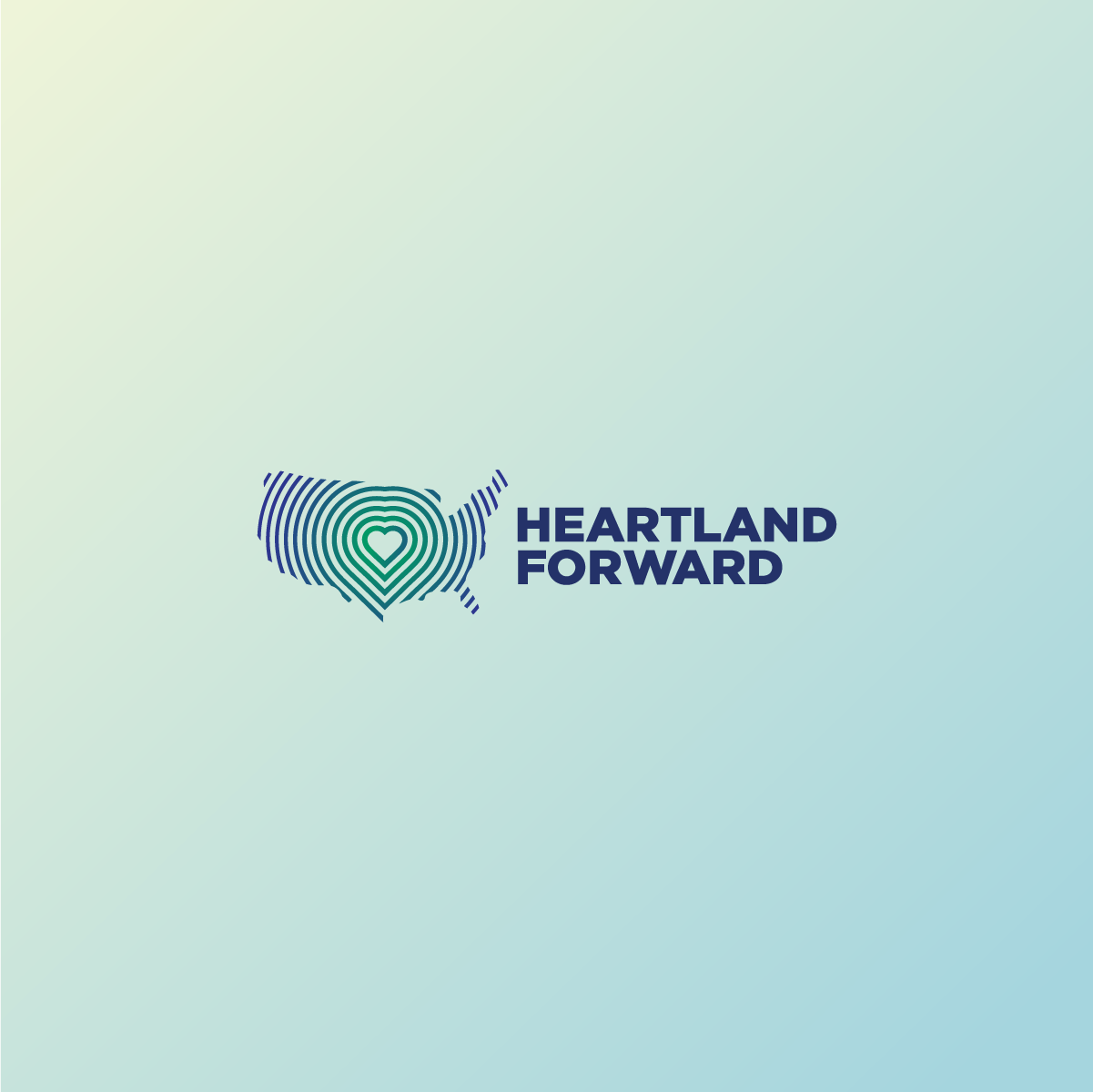 Program offering up to $5,000 is through partnership with Michigan Central and Newlab
DETROIT – Today, Heartland Forward, Builders + Backers, Michigan Central, and Newlab announced that applications are now open for Detroit residents to apply for up to $5,000 to help them turn ideas into potential businesses or ventures. Anyone with an idea for solving a problem facing their community is encouraged to apply.

The Builders + Backers Idea Accelerator Program powered by Heartland Forward is designed to make it easy for anyone to experiment with entrepreneurship. Applicants are not required to submit a business plan or have a pitch deck for their idea. This second cohort of 10 Builders in Detroit is part of Heartland Forward's commitment to supporting 1,000 Builders across the heartland by the end of 2023.

"In the last few months, we've been so encouraged by the progress our builders have made in putting their innovative ideas to action and addressing the issues facing their communities," said Ross DeVol, president and CEO of Heartland Forward. "We're thrilled to be continuing our work in Detroit and welcoming a second cohort of builders as part of our commitment to support 1,000 builders across the heartland by the end of 2023. As communities continue to rebuild their post-COVID economies, local entrepreneurs are key to successful economic growth and problem solving, and we look forward to seeing what exciting ideas this next cohort brings to positively contribute."

Those interested can apply https://bit.ly/apply-f23. The application deadline is October 5, 2023. Residents with the most promising and innovative ideas will be selected to participate in a two-month long virtual program starting on October 19, 2023.

"We applaud Michigan Central and Newlab for recognizing that there are untapped ideas all across the community, and for paving the way for anyone with a novel idea to get started," said Donna Harris, CEO of Builders + Backers. "Entrepreneurship is a critical tool, not just for launching new companies and creating jobs, but also for generating solutions to the challenges we all want to see solved. We're excited to bring this program to even more Detroit residents that we know are waiting for this opportunity."

"Michigan Central is proud to partner with Heartland Forward, Builders + Backers, and Newlab to cultivate local entrepreneurship, support Detroiters building new businesses, and help fuel our city's vibrant economy," said
Carolina Pluszczynski, Chief Operating Officer and Head of Innovation Services at Michigan Central. "This program will help remove barriers that have historically left far too many Detroiters out, their innovative vision unachievable and their entrepreneurial spirit untapped."

Since its official launch earlier this year, Michigan Central has quickly emerged as an institution driving economic development for Detroit and Southeast Michigan via its unique network of cutting-edge companies, start-ups and entrepreneurs, academics, members of the community, and public and private sector partners, all working together to solve challenges facing people in Detroit and around the world. In addition to funding, Michigan Central will plug some of the participants in the Builders + Backers Idea Accelerator into this ecosystem to help them build their businesses through community programming, connections to capital resources, access to mentors and experts, and more.

Support for the Builders + Backers Idea Accelerator is part of Michigan Central's commitment to creating opportunities for Detroiters through local skills training and community workforce development programs, which also includes initiatives like Google Code Next, a program providing predominantly Black, Latinx, and Indigenous populations with computer science and other technical skills.

At the heart of the program are the four pillars, designed to mobilize and equip Builders through:

● Idea Accelerator: This cohort-based program combines a 45-day Builder Bootcamp to teach participants how to put ideas into action, followed by 45 days of actively executing their ideas through a single experiment.

● Pebble Fund: All of the Builders are supported by a $5,000 Pebble Grant to test their ideas. Participants are mentored by Master Builders throughout the program.

● Storytelling: A comprehensive media program that curates, captures and distributes stories of Buildership™, both from within the programs and in communities everywhere. Through video, written stories, social media and media partnerships, the program inspires people to become Builders.

● Buildership™ Workshops: Workshops and other events introduce people to the ideas of Buildership™ and demonstrate that anyone can generate creative solutions through entrepreneurial experimentation that contribute to the sustainability of communities.

The program was first piloted in Tulsa, Okla., and Oxford, Miss., in summer 2021, and since, there have been more than 600 Builders across 15 heartland cities. To learn more about the Builders, see here.

Contact: Lara Cooper, lara@cstrategies.com

###
About Heartland Forward:
Heartland Forward is a nonpartisan, 501c3 "think and do" tank dedicated to being a resource for states and local communities in the middle of the country. We do this by studying broad economic trends and building data-driven and community-tested partnerships, programs and policies to address the needs of the heartland – all while helping to change the narrative about the middle of the country and kick-starting economic growth.

About Builders + Backers:
Builders + Backers invests in exceptional entrepreneurs who are building global-scale ventures to power an entirely different future – one where technology creates value for many instead of capturing it for a few. Through
proprietary programming, Builders + Backers also inspires and equips people to best seize the opportunities of our digital era – from experimentation and solving problems in their local communities to starting new ventures that could scale. By backing the most creative builders across the country, we can shape the digital future to be one in which more people participate and thrive.

About Michigan Central:
Michigan Central is a center for advancing technologies and programs that address barriers to social, economic and physical mobility. The campus is both a convening place and a call-to-action to advance a more sustainable, equitable future through a community-based approach to mobility solutions. Building on Detroit's rich history as an engine of change, the transformative Michigan Central project aims to strengthen the city's existing fabric of community and accelerate its economy, while inspiring collective action on the most pressing challenges at the intersection of mobility and society worldwide.