November 9, 2023
Press Release: At Heartland Summit, Five Entrepreneurs Awarded Funding and Spot in New Program to Help Scale Their Early-Stage Businesses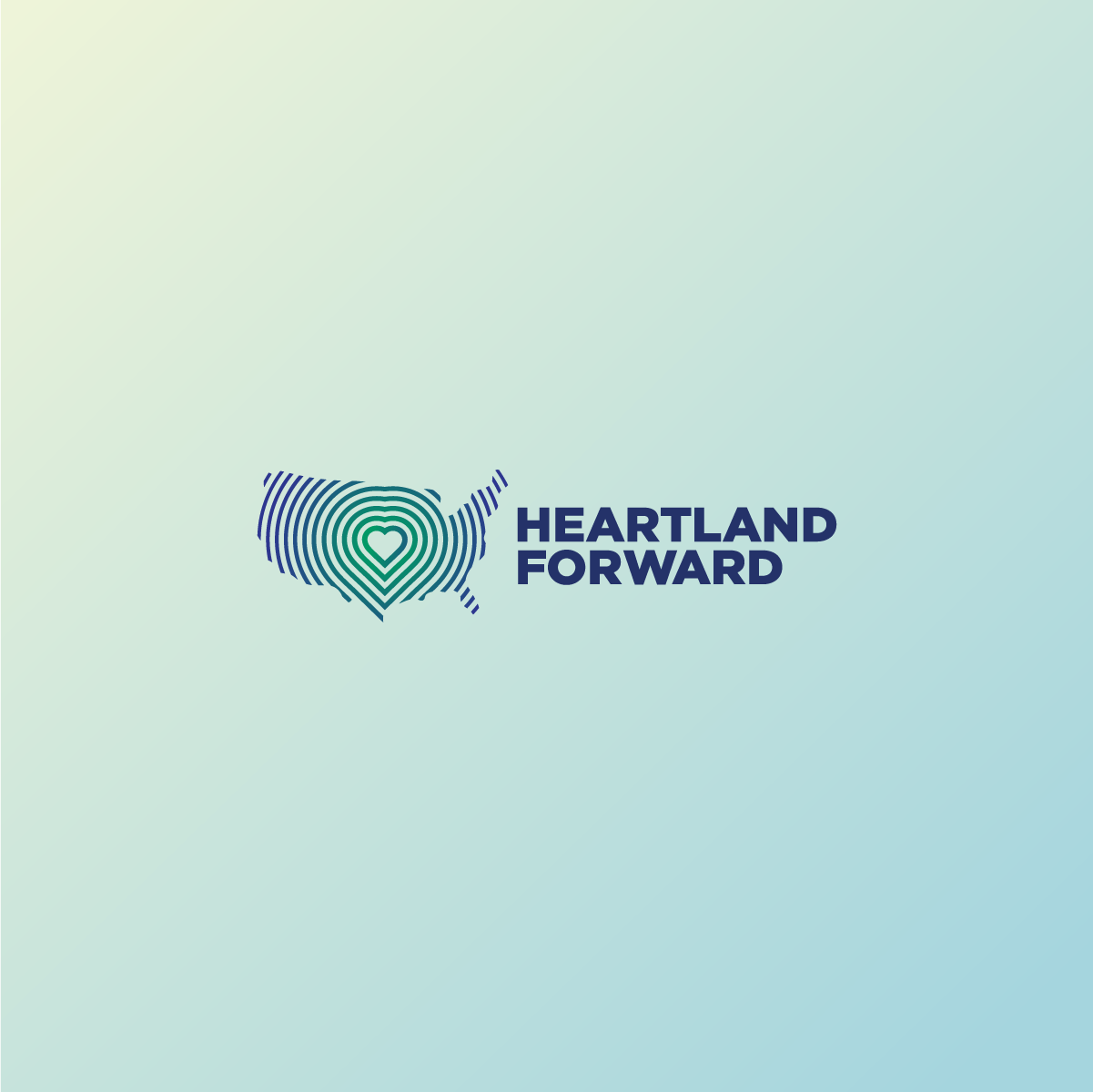 Each received $25,000 in non-dilutive funding and free participation in year-long Stepping Stones program designed to help promising young companies get on a pathway to $1 million in revenue
Bentonville, Ark. – Today, Heartland Forward and Builders + Backers announced a new program and funding to help entrepreneurs scale their new businesses. Building on the foundation laid in the Builders + Backers Idea Accelerator powered by Heartland Forward, the Stepping Stones program is geared toward Alumni Builders whose ideas are proven to work and are ready to launch to grow revenue-generating, job-creating companies. Members of the Stepping Stones program will participate in a year-long program beginning in January 2024 and receive $25,000 in non-dilutive funding to go toward their business.
At Heartland Summit today, Donna Harris, founder and CEO of Builders + Backers, and Katie Milligan, program director for workforce and entrepreneurship at Heartland Forward, announced the new program, now open to all Alumni Builders across the heartland following a successful pilot in Tulsa earlier this year. Following the announcement, five Alumni Builders took to the stage to pitch national attendees and funders. Presenters were selected to participate from a heartland-wide video pitch competition and were chosen for the strength of their businesses and the potential economic impact their ventures could have in the heartland. At the conclusion of the competition, each participant was awarded $25,000 and a spot in the 2024 Stepping Stones cohort.
"We have seen exciting and innovative ideas come out of the Idea Accelerator, and Heartland Forward is thrilled to continue partnering with Builders + Backers to launch the Stepping Stones program across the heartland to provide additional support and funding to help these entrepreneurs fully get their businesses off the ground," said Katie Milligan, program director of workforce and entrepreneurship for Heartland Forward. "It was a privilege to watch these first five entrepreneurs pitch their business at Heartland Summit today, and awarding them with $25,000 and a place in this cohort was an experience we won't soon forget. "
The Builders + Backers Idea Accelerator powered by Heartland Forward is a proven, universal onramp to entrepreneurship, helping participants put their ideas into action. Builders receive $5,000 in Pebble Funds to run fast experiments to test the demand and early-stage feasibility for their ideas. Upon completing the program, the Builders + Backers team identified individuals for the Stepping Stones program whose experiments gave early, positive evidence of success and were ready to move toward creating a revenue-generating, growing business. TheStepping Stones program is a next step to help these entrepreneurs formally launch their business, and create a pathway for them to become an employer in the community – creating at least two-to-three jobs, and potentially grow to $1 million in revenue.
"When a founder has an idea that proves to work and they are ready to launch, their new company is at its most fragile stage. We can increase the likelihood that it blossoms into an economically thriving business, rather than flailing or, worse failing, by surrounding the founder with intensive, hands-on support," said Donna Harris, founder and CEO of Builders + Backers. "From pinpointing a business model or figuring out customer acquisition strategy to raising capital and providing moral support, the Stepping Stones program is designed to be that for our promising Builders. We're thrilled to expand this intensive and valuable offering in 2024 in partnership with Heartland Forward."
The pitch competition participants, who will fill five of the spots in the upcoming Stepping Stones cohort, are:
Andy Sajnani – NovAI (Tulsa, OK) – NovAI leverages AI in drone surveillance and cutting-edge mobile technology to proactively detect and deter school safety threats before they happen.
Misti Staley – FreeArm (Helena-West Helena, AR) – Medical life is complex enough, the FreeArm lends a hand by holding tube feeds and infusions at the hospital, home and on-the-go.
Dimitri Clark – Abily (Fayetteville, AR) – Completely picture-based web browsing experience for people with motor and visual disabilities.
Elysia Contreras Springer – Gnargo Bike Co.(Fayetteville, AR) – ground-up innovation that powers the circular economy: Gnargo repurposes classic steel bike frames into electric-assisted cargo bikes, offering exceptional quality at an accessible cost.
Amber Hayes – SecondKeys (Memphis, TN) – SecondKeys is a real estate platform that utilizes machine learning to protect properties and the people within them.
The flagship event of think-and-do tank Heartland Forward, the Heartland Summit is a two-day event in Bentonville, Arkansas, for leaders and experts to discuss challenges, create actionable solutions, and strengthen connections in the heartland. In its third year, the event brought together 350 policymakers, investors, entrepreneurs, business, philanthropy and thought leaders from various sectors, geographies, and generations to exchange insights on advancing the heartland.
Contact: Lara Cooper, lara@cstrategies.com

###
About Heartland Forward
Heartland Forward is a think and do tank dedicated to being a resource for states and local communities in the middle of the country. We do this by studying broad economic trends and building data-driven and community-tested partnerships, programs and policies to address the needs of the heartland to help change the narrative about the middle of the country and accelerate economic growth.
About Builders + Backers:
Builders + Backers invests in exceptional entrepreneurs who are building global-scale ventures to power an entirely different future – one where technology creates value for many instead of capturing it for a few. Through proprietary programming, Builders + Backers also inspires and equips people to best seize the opportunities of our digital era – from experimentation and solving problems in their local communities to starting new ventures that could scale. By backing the most creative builders across the country, we can shape the digital future to be one in which more people participate and thrive.
About the Heartland Summit
The Heartland Summit was co-founded by Olivia and Tom Walton and Steuart Walton in 2018 to kick-start economic growth and help change the narrative about the middle of the country. The Summit is a forum for frank conversation about our shared challenges, creating positive action and strengthening connections.